Mallorcan cuisine is fabulous and tapas are a great way to try lots of different dishes. Even more so if you share them with friends. Because that's what tapas are all about. Originally, it was a custom to cover (tapar) your drink with a slice of bread to protect it from insects. Over time, the covers or tapas, respectively, became more elaborated. Today, renowned chefs compete for the most creative recipes. There are countless places for great tapas and pinchos in Palma, alone. Many of them have already been introduced on Estilo Palma. Now, these are our Top 15 tapas places in Palma.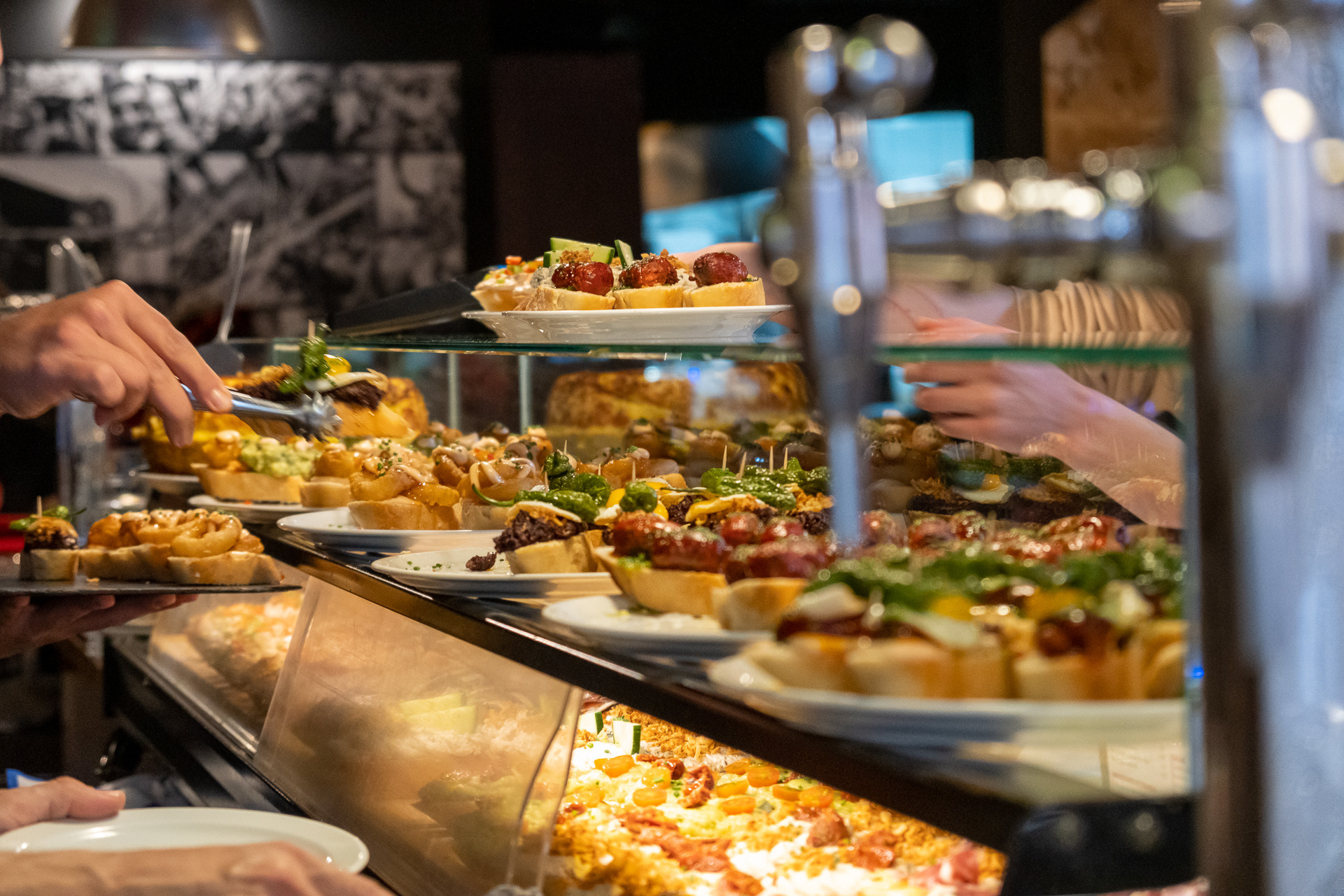 Bar Espanya is one of the classic tapas bars in the old town. And one of the few places left where you find a large variety of pinchos. Hidden in a side street close to Plaça Major, it is almost always crowded. But this is part of the unique atmosphere.
Bodega La Rambla has long been popular for its variats. The ultimate way to enjoy different tapas on one plate. You can also choose from the menu but the mix of textures and tastes of a variat is the most authentic way to indulge in Mallorcan tapas.
Just around the corner from busy Plaça Cort, a few steps lead from street level down to Bodega Morey. A small cozy eatery, decorated with model ships and other naval vintage objects. And even the guests are allowed to build little boats on their plates.
Café La Lonja is one of Palma's most traditional tapas places. And what a place. It's located right next to one of the city's most emblematic buildings. Have your tapas on the terrace amidst beautiful Modernisme facades or inside at the fabulous Art Deco bar.
El Camino is one of the latest additions to Palma's tapas scene. In no time, it has become popular with visitors from all over the world. Sometimes, the waiting line outside is almost as long as the bar inside. Where you have a sip and chat while the chefs prepare the tapas right in front of you.
Today, Gaudeix is rather a restaurant and workshop than a tapas bar. But some of the former pinchos and signature dishes also made it onto the new menu. In any case, the name of the restaurant stays true to its original program: Gaudeix translates into "enjoy".
Early in the evening, the regular crowd shuffles in for an aperitif at La Rosa. Next to a choice of tapas the menu also includes fish and seafood. With its vintage design the vermuteria is a great place to spend a night with friends.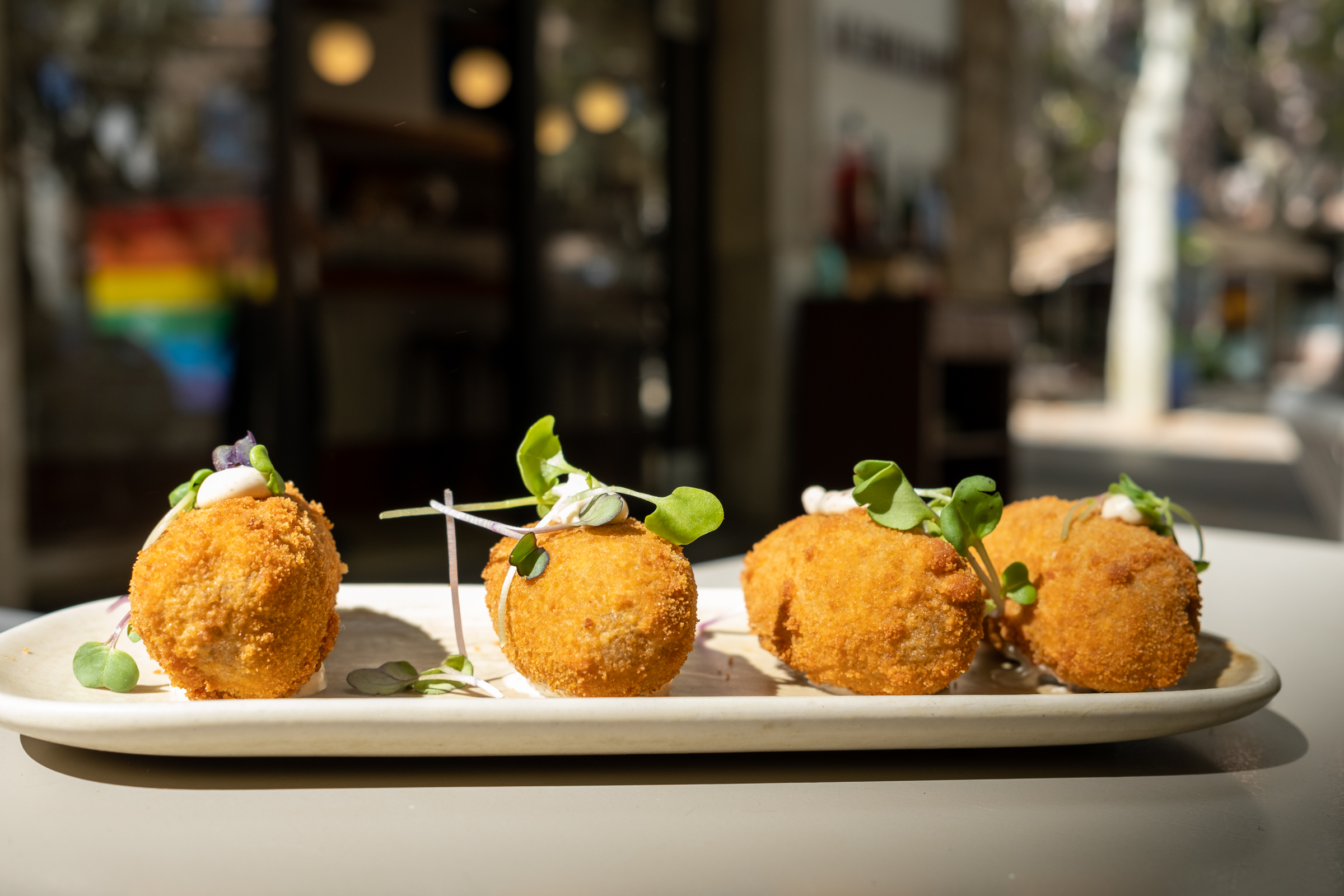 Another popular tapas bar is situated next to La Rambla, Palma's beautiful avenue with the flower stalls. La Trastienda actually means back room. But life is mostly on the terrace where sunlight gently filters through the foliage of tall trees.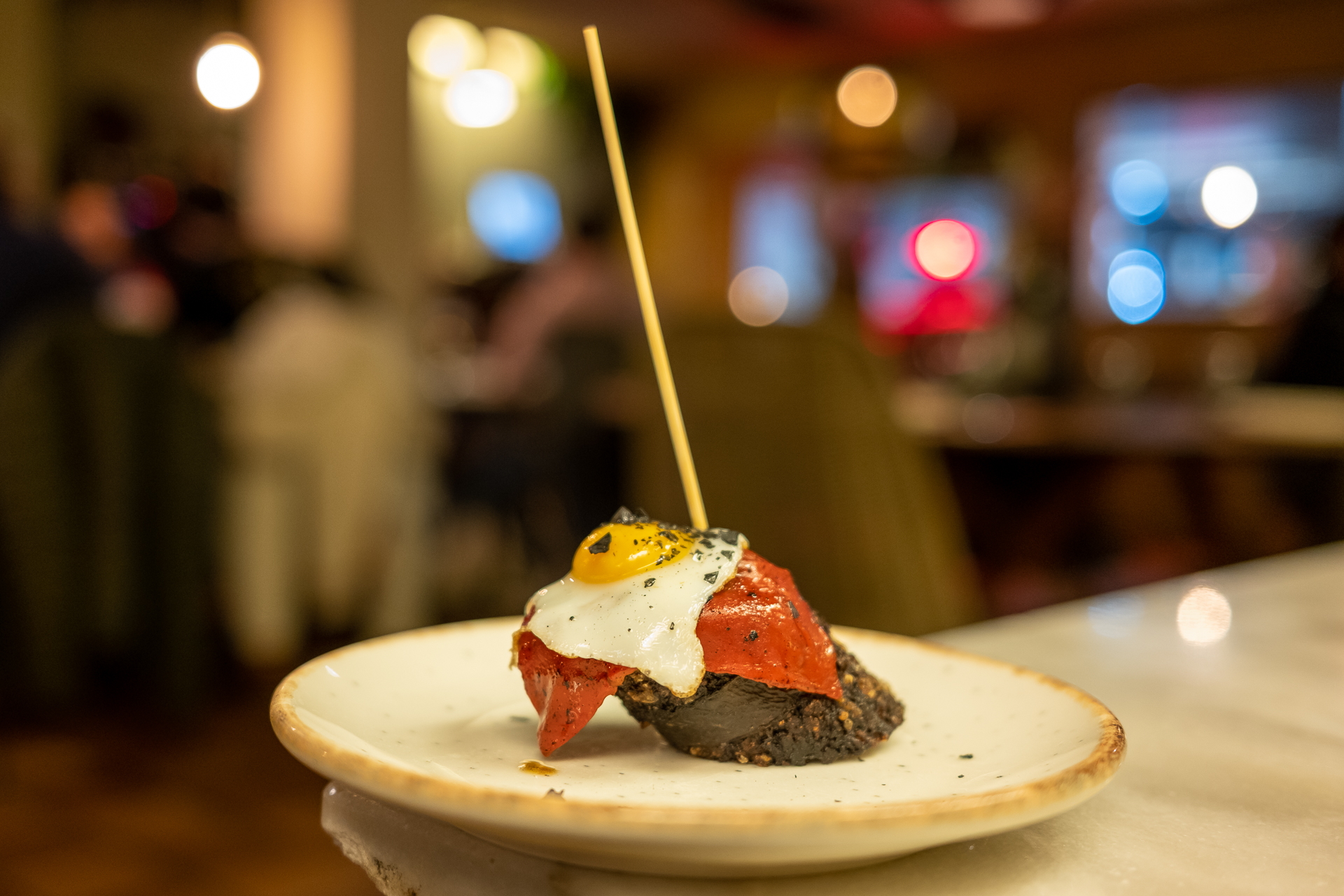 As the name suggests, La Vasca offers tapas and other dishes with a touch of the famous Basque cuisine. The tapas bar in Palma belongs to the same family as its big brother El Vasco in Bunyola. Fab places for lunch or dinner with family and friends.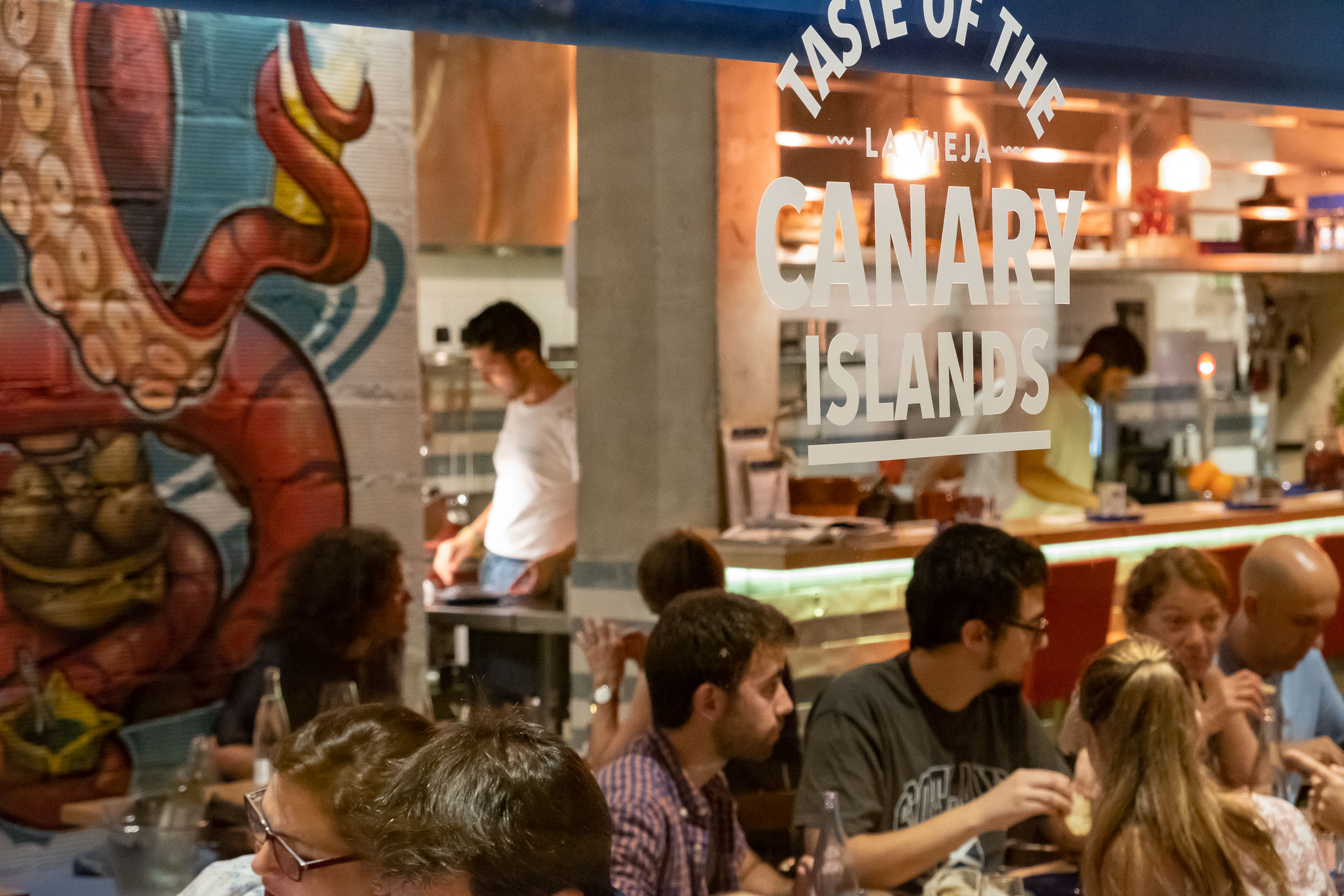 La Vieja is the go-to place if you love food from the Canary Islands. Chef Jonay Hernandez moved from Tenerife to Mallorca. And his restaurant in Palma became popular among locals and visitors in no time. For the quality of the dishes as well as for its instagramability.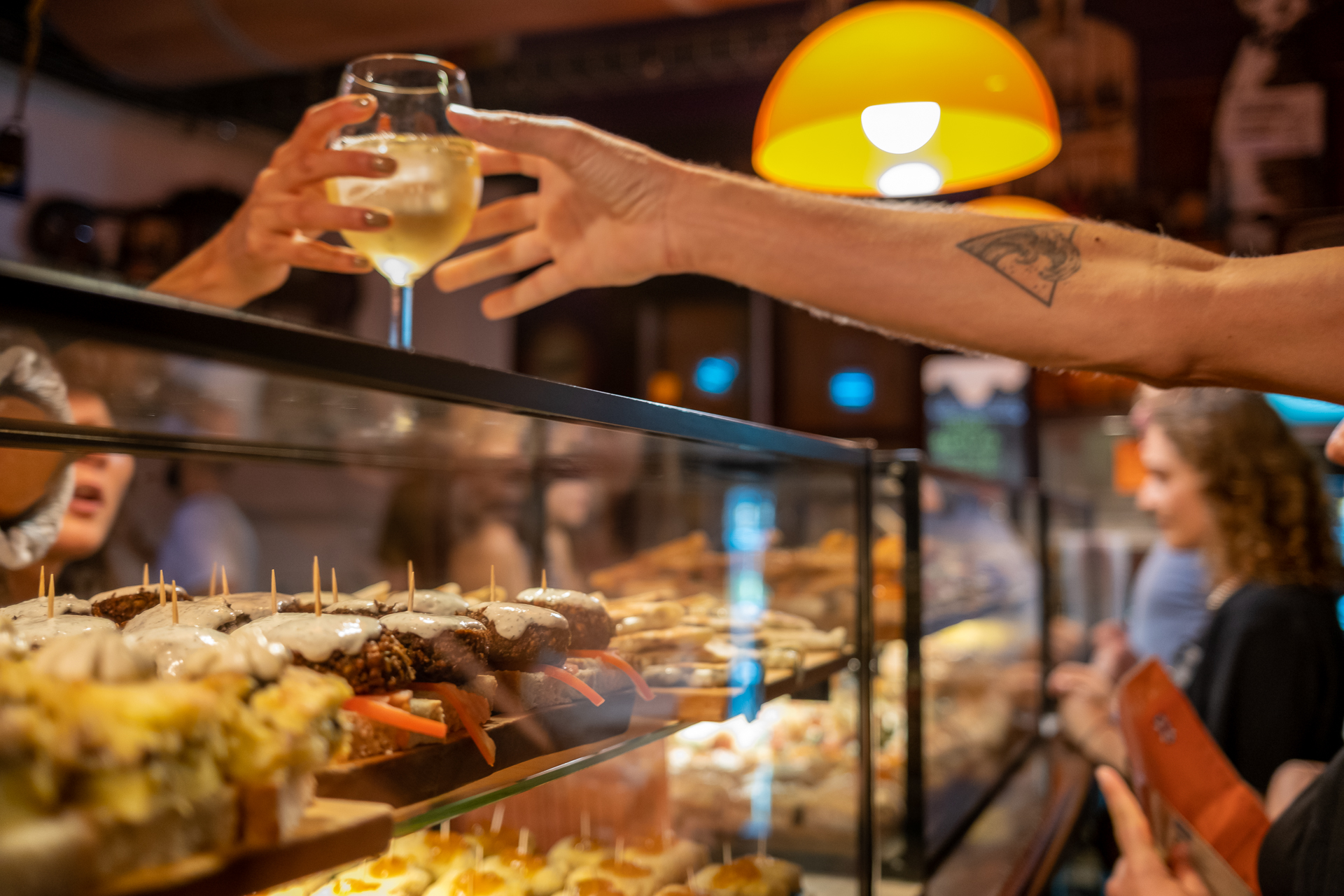 Molta Barra is one of the few neighborhood pubs left in Sa Gerreria, Palma's former craftsmen quarter. A place full of vintage objects that tell about the history of the barrio. And a long bar where the freshly prepared pinchos are displayed. Grab a plate, a cold beer and enjoy the night.
At Sadrassana traditional Mallorcan dishes are reinterpreted in a lighter and more contemporary way. The restaurant is stylish, even artsy. Don't forget to take a look at the artwork displayed in the magnificent rooms upstairs.
The menu of Stagier in Santa Catalina reads like a best-of tapas. And indeed, chef Joel Baeza gathered experience in 23 renowned, often Michelin-starred kitchens as a stagiere (intern). Only to surprise his guests with an exceptional selection of Latin-Mediterranean flavors.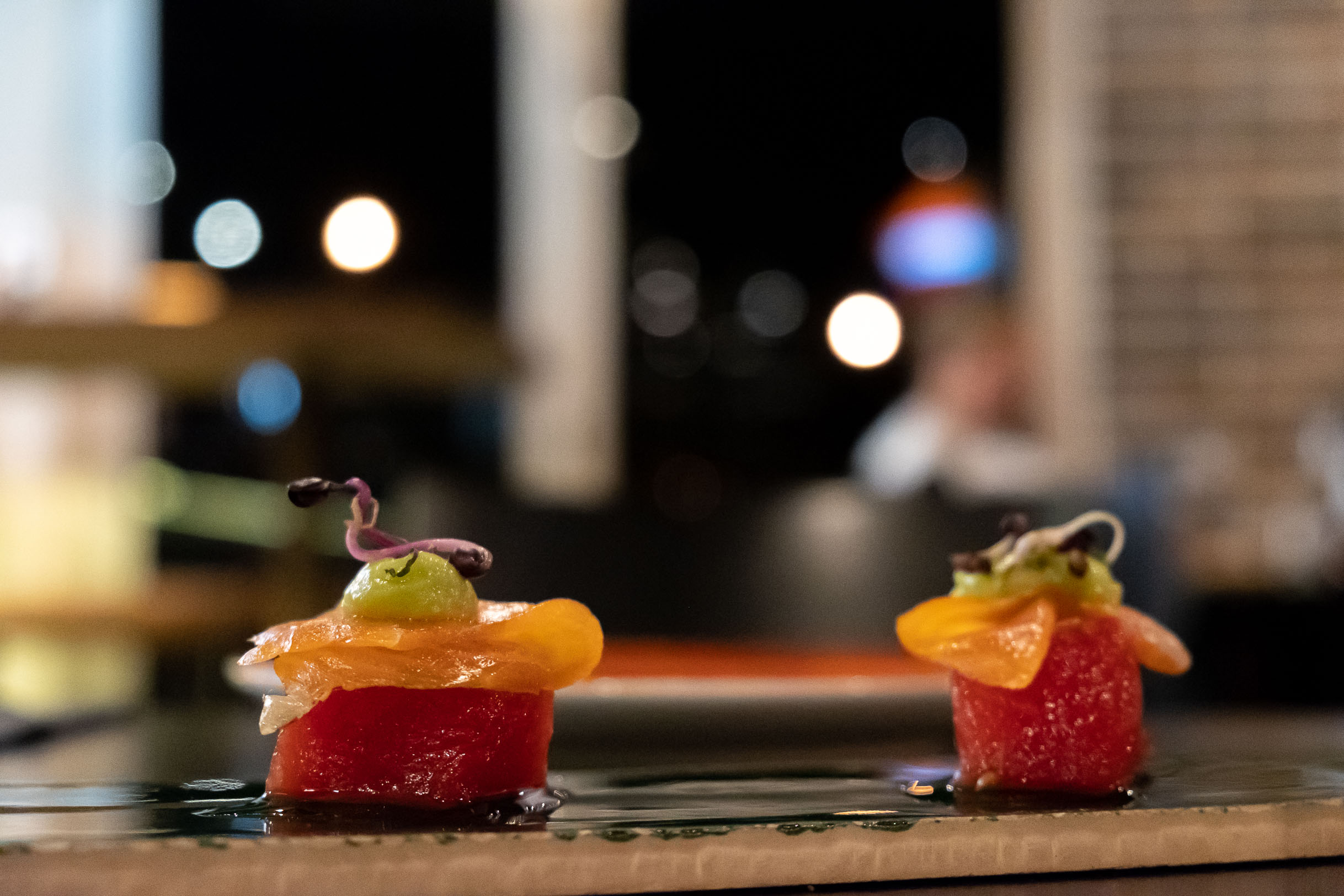 When it comes to tapas in Palma chef Bernabé Caravotta has been number one several times. Vandal's menu is special in several ways, you'll find out. What I like most is how they marry each dish with a separate drink.
13% on noble Carrer San Feliu has been around for many years and is still going strong. The cozy restaurant has a small but carefully chosen menu with a North African touch. There is also a nice selection of wines, both from Mallorca and the peninsula.
Of course, there are a lot more tapas places in Palma. If you miss your personal favorite, though, please let us know. Because with Estilo Palma it's like with tapas: Sharing is caring.