If you really want to get to know a city you have to explore more than just the official sights. Meet the locals, visit the markets, sample the food – and browse through the stores. Not the ubiquitous franchise stores that make one city look like the other. But the individual stores that have been family-owned and -operated for generations. They not only preserve traditional crafts, but also tell stories that form an integral part of the city's history. Unlike many other destinations, there still is an amazing variety of emblematic stores in Palma.
The administration catalogs these stores and designates them as Comercios Emblemáticos. The following are among the most beautiful, kind of a best-of emblematic stores in Palma:
Ca Donya Àngela is the oldest haberdashery in Palma. Run by the same family since 1685. In the past, many of Palma's tailors bought whatever they needed for their craft here. Today, you can still find a wide range of buttons, needles and yarns, but also ties, stockings and fans. You can't miss the store just across the street of one of the most beautiful Modernist buildings next to Plaça Major.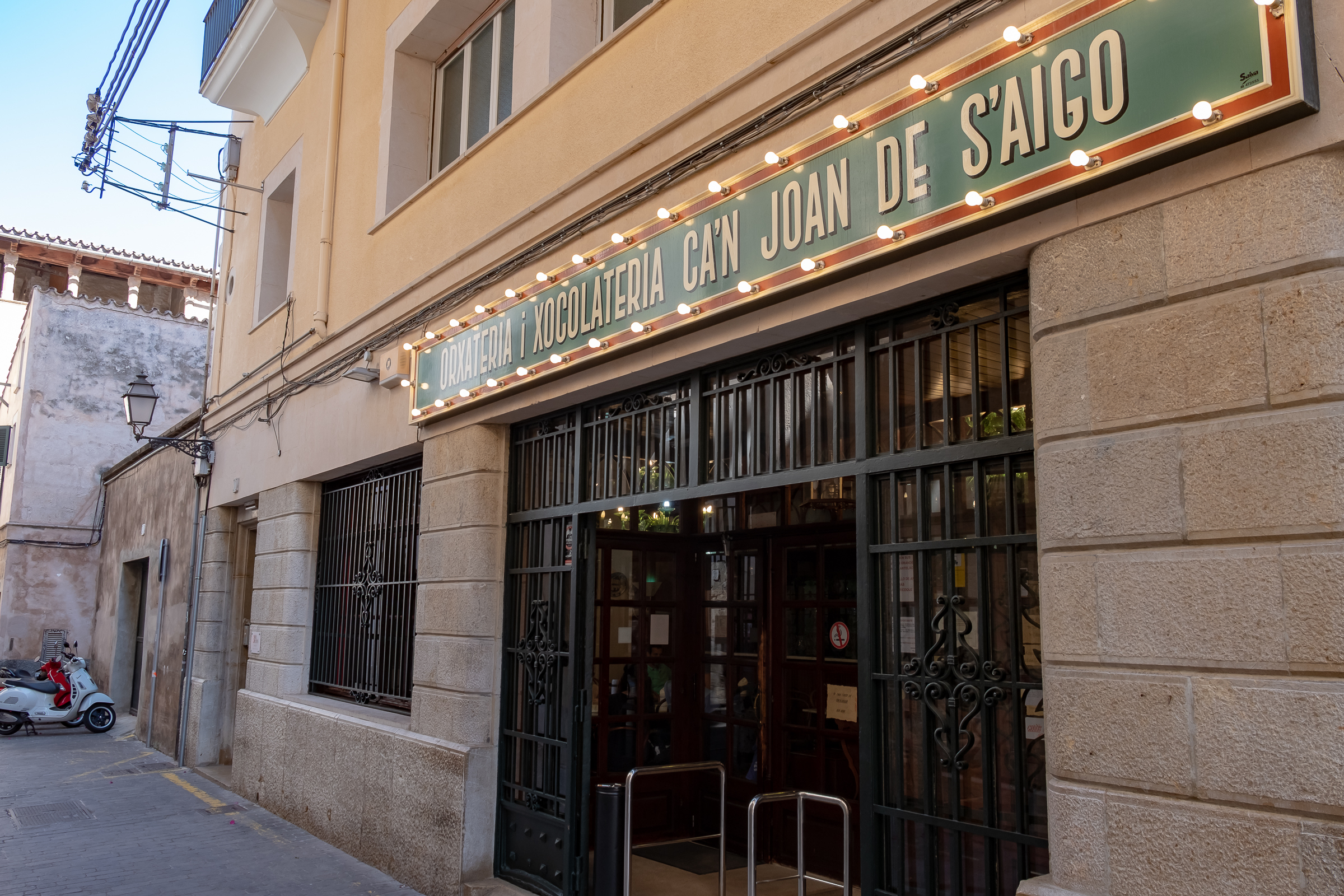 Around the year 1700, the founder of the famous chocolateria C'an Joan de s'Aigo used to bring ice from the Tramuntana mountains down to Palma to make helado. The café is also popular for its ensaimadas and hot chocolate. Although there are two more locations, now, you often meet travelers who have lost their way in Palma's narrow streets in search of the traditional café.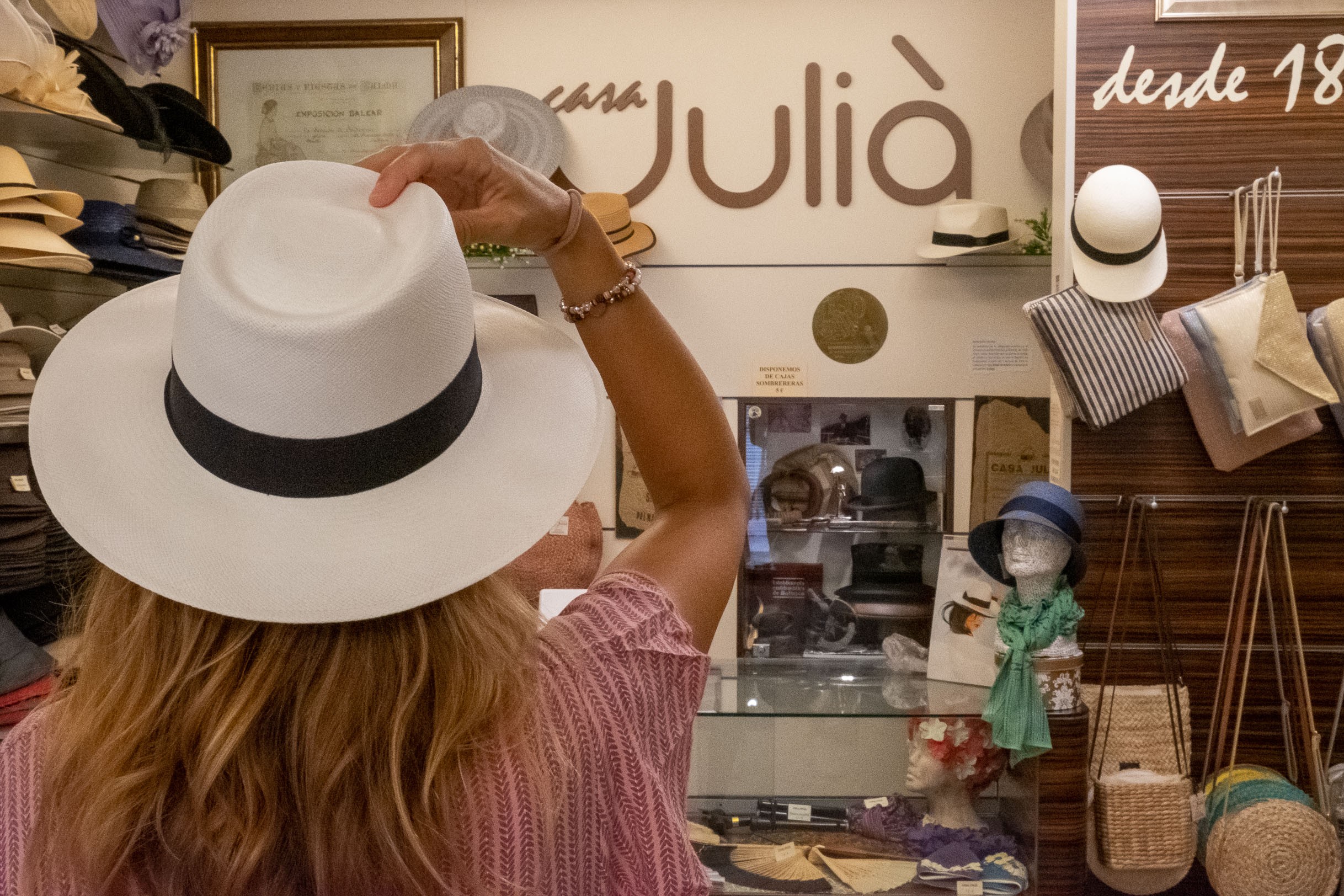 One-of-a-kind are stores like Casa Juliá and Mimbreria Vidal. Both located in the Sindicato barrio. The busy shopping street used to be the street of the hatters. Now, Casa Juliá is the only hat store left. Silvia Estela and her brother Daniel make sure that you find the perfect headgear. Just like their family used to do since their great-grandfather founded Casa Juliá in 1898.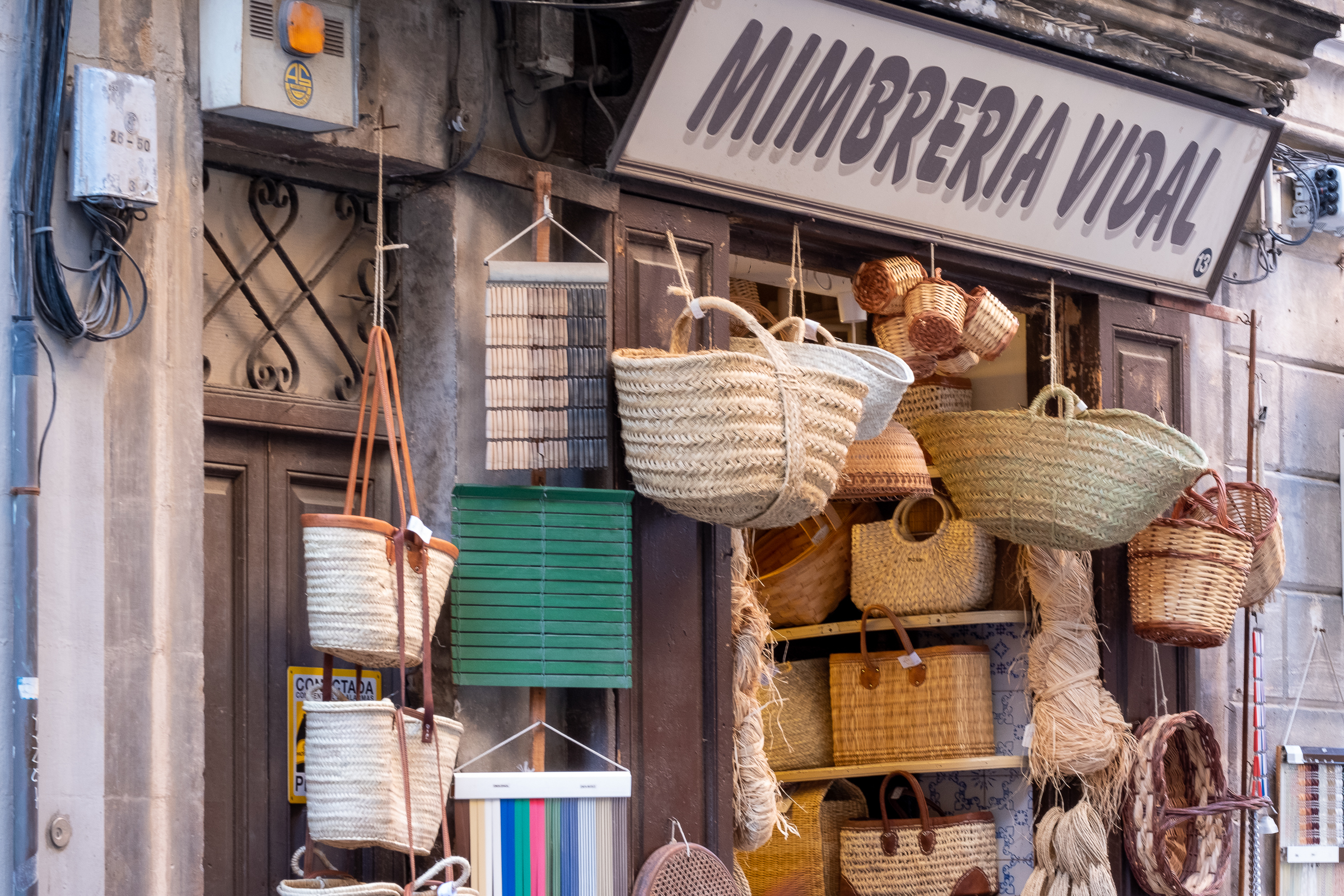 The neighborhood was characterized by rope makers and wickerwork. Mimbreria Vidal bears witness of this craft and up until today there is nothing you cannot find in this store. Baskets and Mallorcan senallas in all sizes and shapes, hats, mats and trunks, you name it. Mimbreria Vidal is a piece of living history, which has remained true to itself since 1915.  
Fornet de la Soca is not old at all. But like few others, the two founders María José Orero and Tomeu Arbona maintain Mallorca's culinary heritage. And they sell their delicious baked goods in a beautiful historic building in the heart of Palma, at the Forn des Teatre.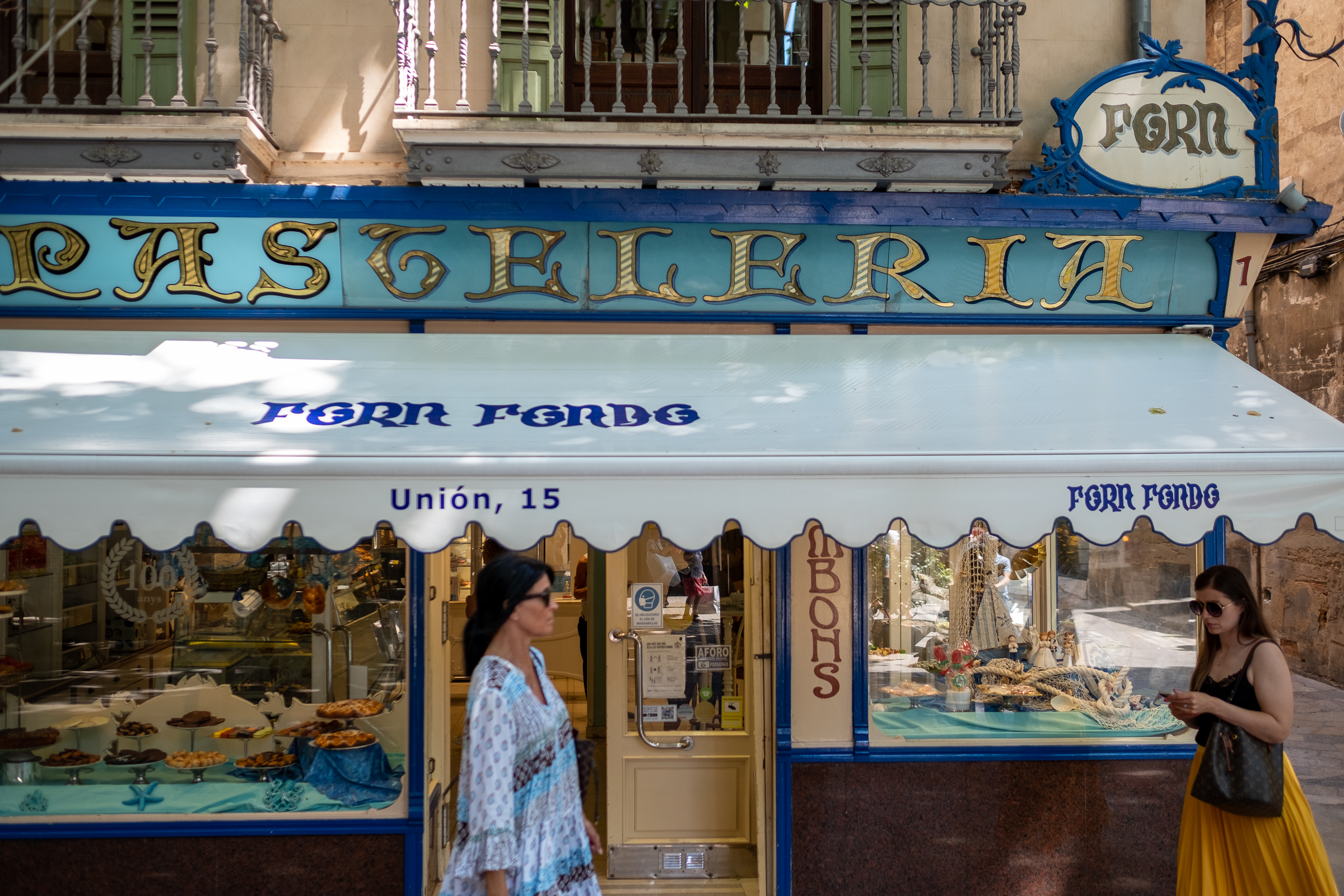 Forn Fondo, on the other hand, actually is one of the oldest bakeries in Palma and was mentioned as early as 1740. Locals and tourists alike love the traditional local products made behind the marvelous modernist facade. And even other emblematic stores are regular customers here. The ice cream parlor Can Miquel, for example, sources its ensaimadas from Forn Fondo.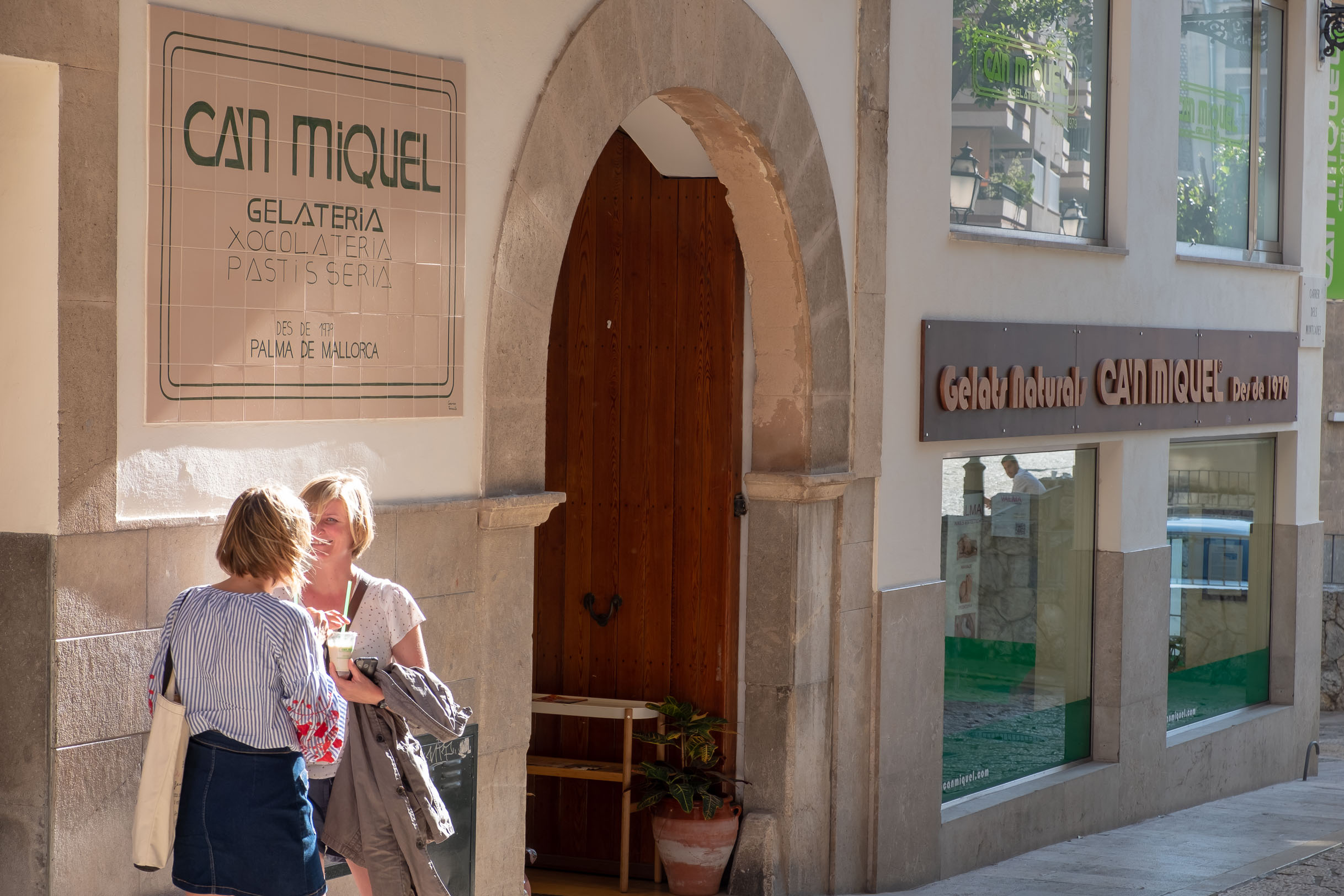 Ca'n Miquel is one of the youngest emblematic stores. And yet, now in its third generation, it has a remarkable tradition of ice cream making in Palma. Excellent quality, local and seasonal ingredients and a wide range of flavors. Homemade daily from fresh fruit. Adding nothing but love and a a little bit of sugar. You'll taste the difference.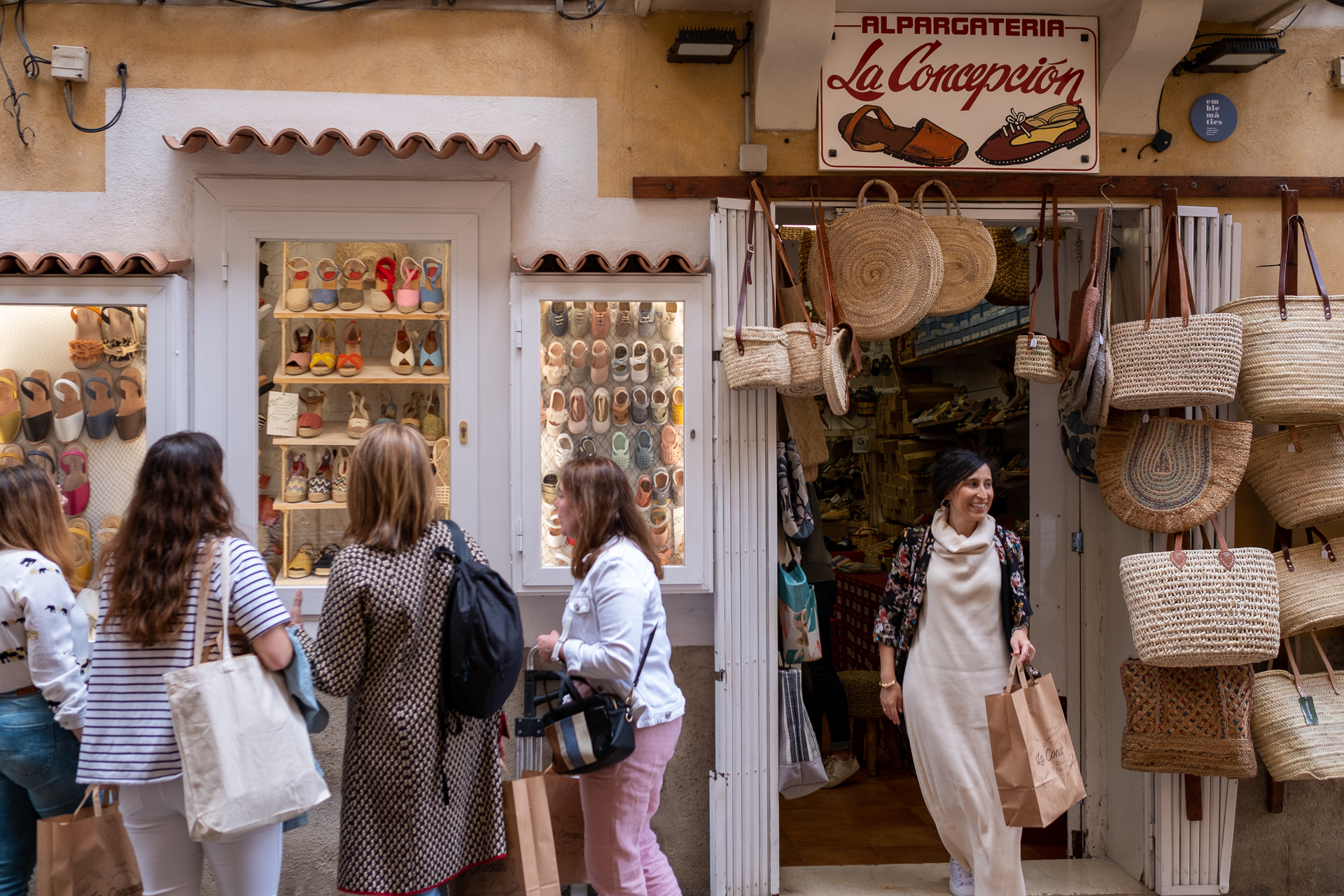 You know it's summer when you don't need to wear socks anymore. At Alpargatería La Concepción almost all shoes are summer shoes. And if you love shoes and in particular sandals, you'll be thrilled with the huge selection of the narrow store, founded by a young women from Menorca in 1940. All handmade in manufactures on the Balearic Islands or the peninsula.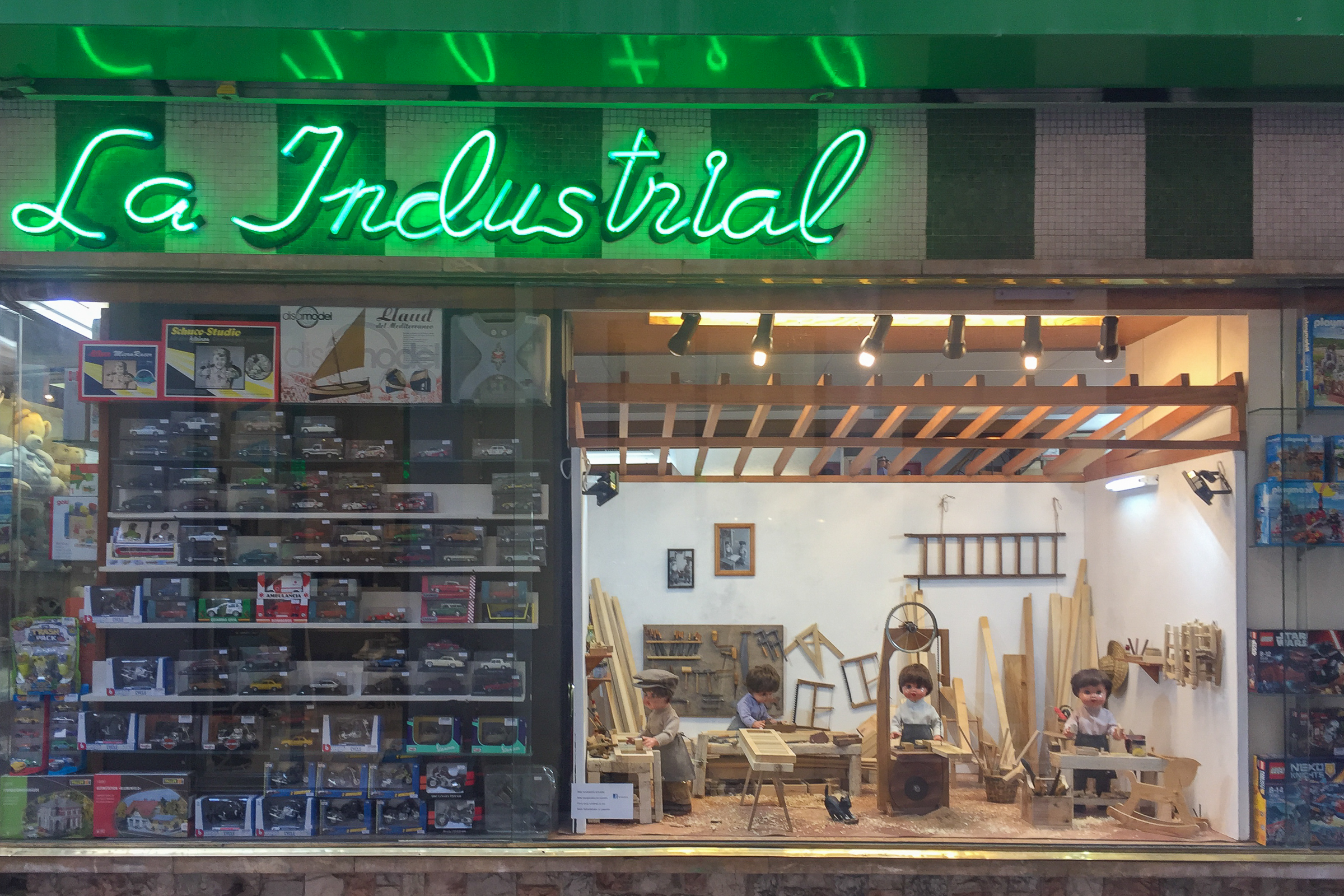 La Industrial is a dream for young and old. Just looking into the shop window under the characteristic green neon sign is like stepping back in time. Who didn't press their nose against the window of a toy store as a child? Lovers of traditional toys, board games and dolls will be delighted with the wonderful presentation of childrens' treasures.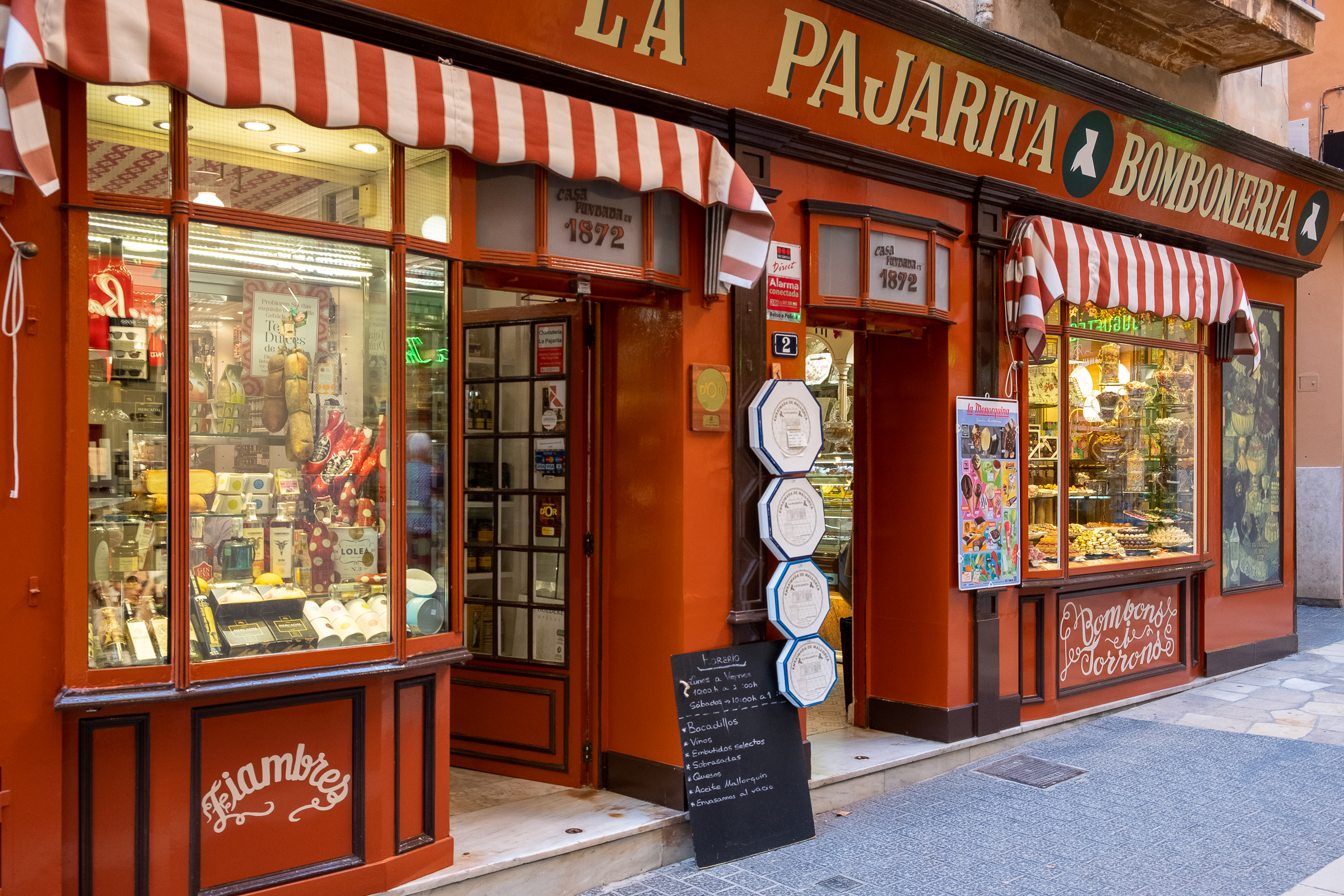 La Pajarita embodies the emblematic store in Palma like no other. In fact, it is even two stores, albeit right next to each other and in the same historic design. In the premises of the current charcutería the grocery shop was founded in 1872. This is where you get typical savory delicacies. The handmade sweets are now offered in La Pajarita Bomboneria.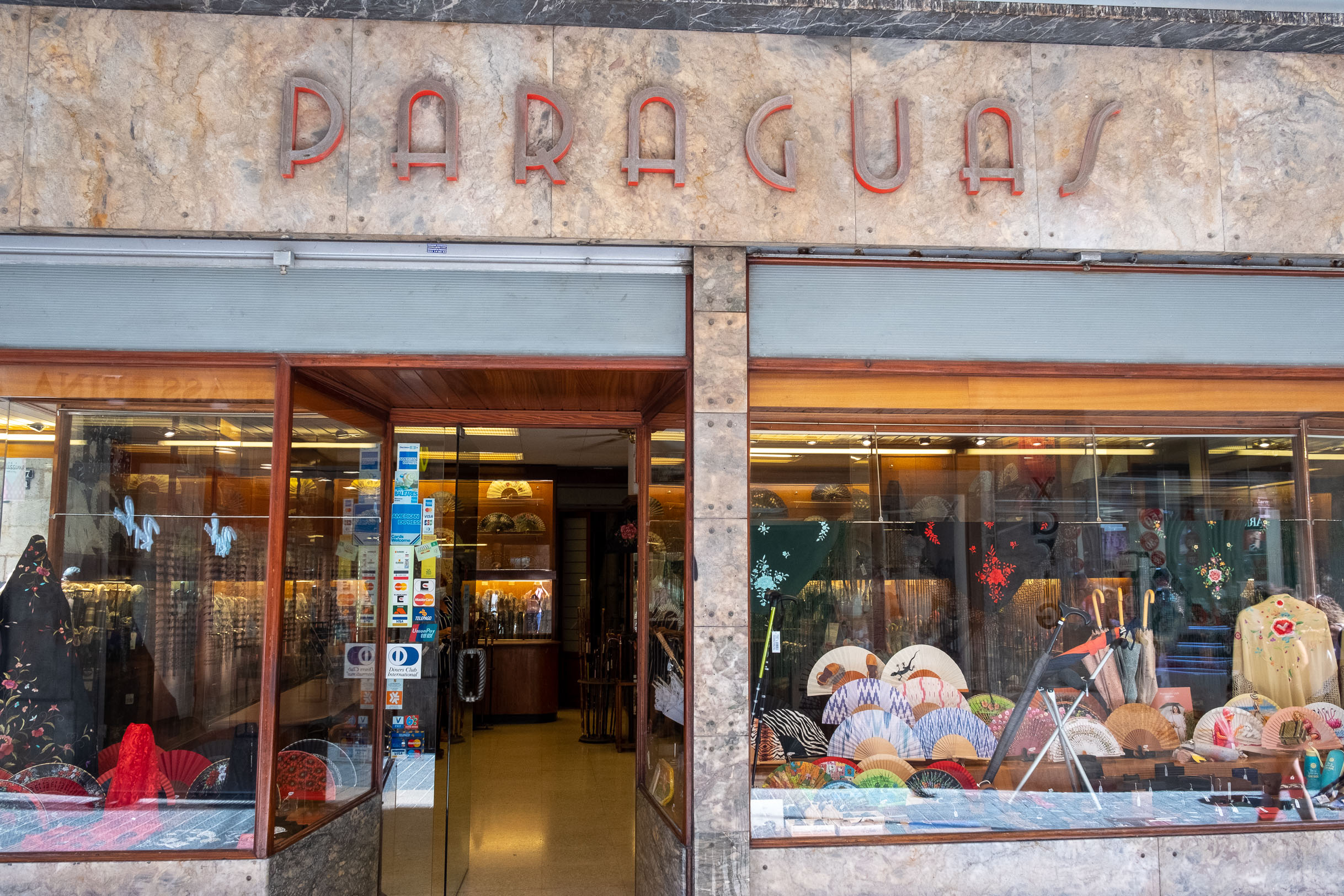 With Paraguas, the name actually says it all. Well, almost. The former manufacturer of umbrellas still offers a large selection of umbrellas and sunshades. Plus, for the hot days, probably the best selection of fans. The fan is an accessory with a long tradition in Spain. You're not just fanning yourself. Playing with the fan is also a game of looks and gestures. 
Ceràmica Terra Cuita is strictly speaking a ceramics manufacturer in Pòrtol. Hence listet as an emblematic store in the municipality of Marratxí. A visit to the workshop is definitely recommended. But you can also find a good selection of the ceramic goods in the Terra Cuita store in Palma. All handmade on Mallorca and characterized by their cheerful Mediterranean colors and patterns.
All these traditional enterprises thrive on the tireless dedication of their owners. And they make Palma the unique city it is, livable and lovable for locals and visitors. But they could not survive without the loyalty of their customers. In supporting those trades you help to preserve decades of history and a vibrant present.