Everybody loves tapas. And pinchos in particular tell about the origin of the traditional Spanish bites. Once used to cover (tapar) your glass. Today, various delicacies are pinned on a thin slice of bread with a wooden skewer. And the skewers (pinchos) gave their name to this kind of tapas. Pinchos are best enjoyed directly at the bar where they are displayed in glass showcases like small works of art. Some bars are famous for their creative pinchos. And in the market halls people like to eat a few for (second) breakfast. Here's where you get some of the best pinchos in Palma.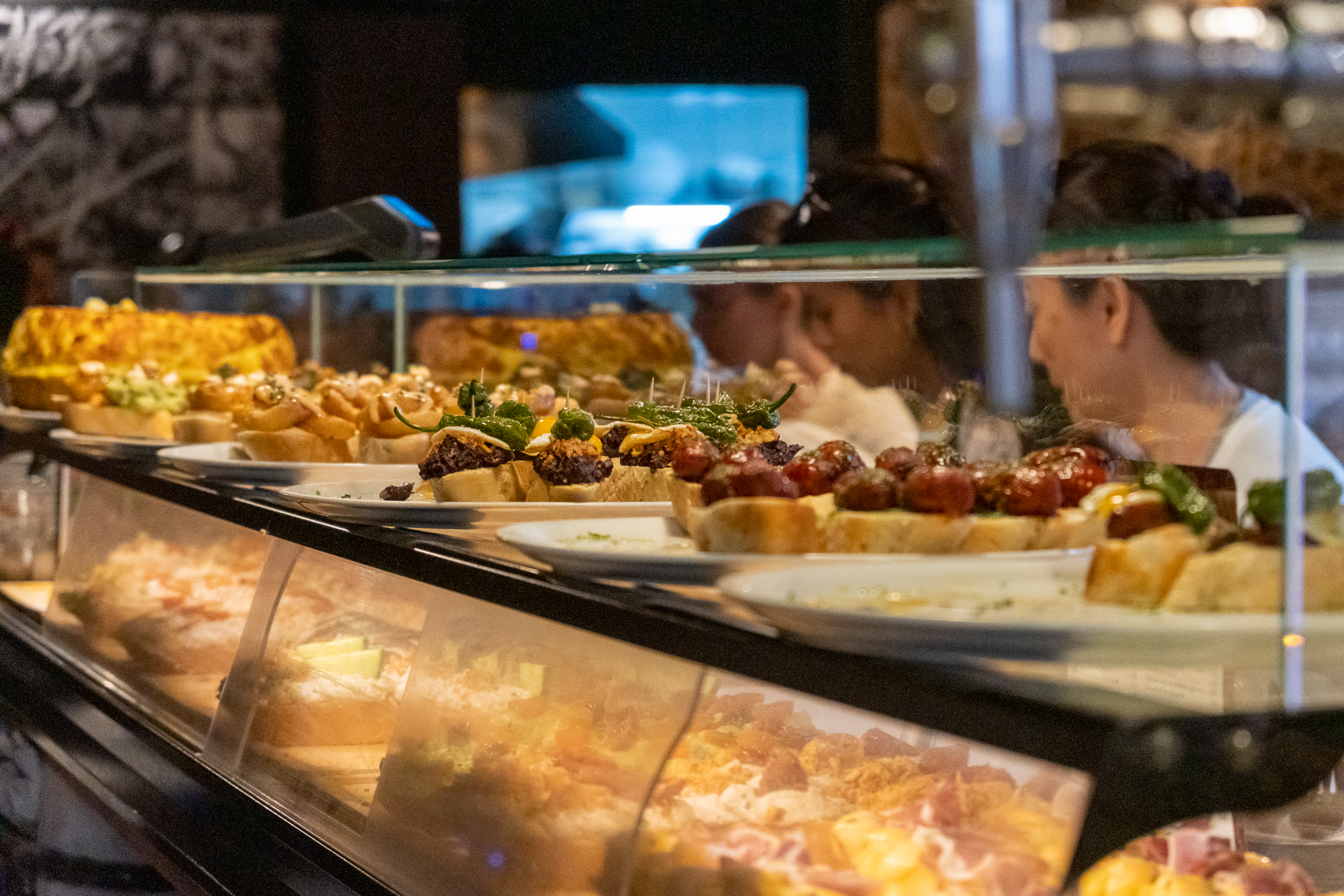 1. Bar Espanya
Hidden in a side street close to Plaça Major, Bar Espanya is almost always crowded. The classic tapas bar is one of the few places left in the heart of Palma that offers a large variety of pinchos every night. Locals love to come for unas copas, visitors even for lunch or dinner.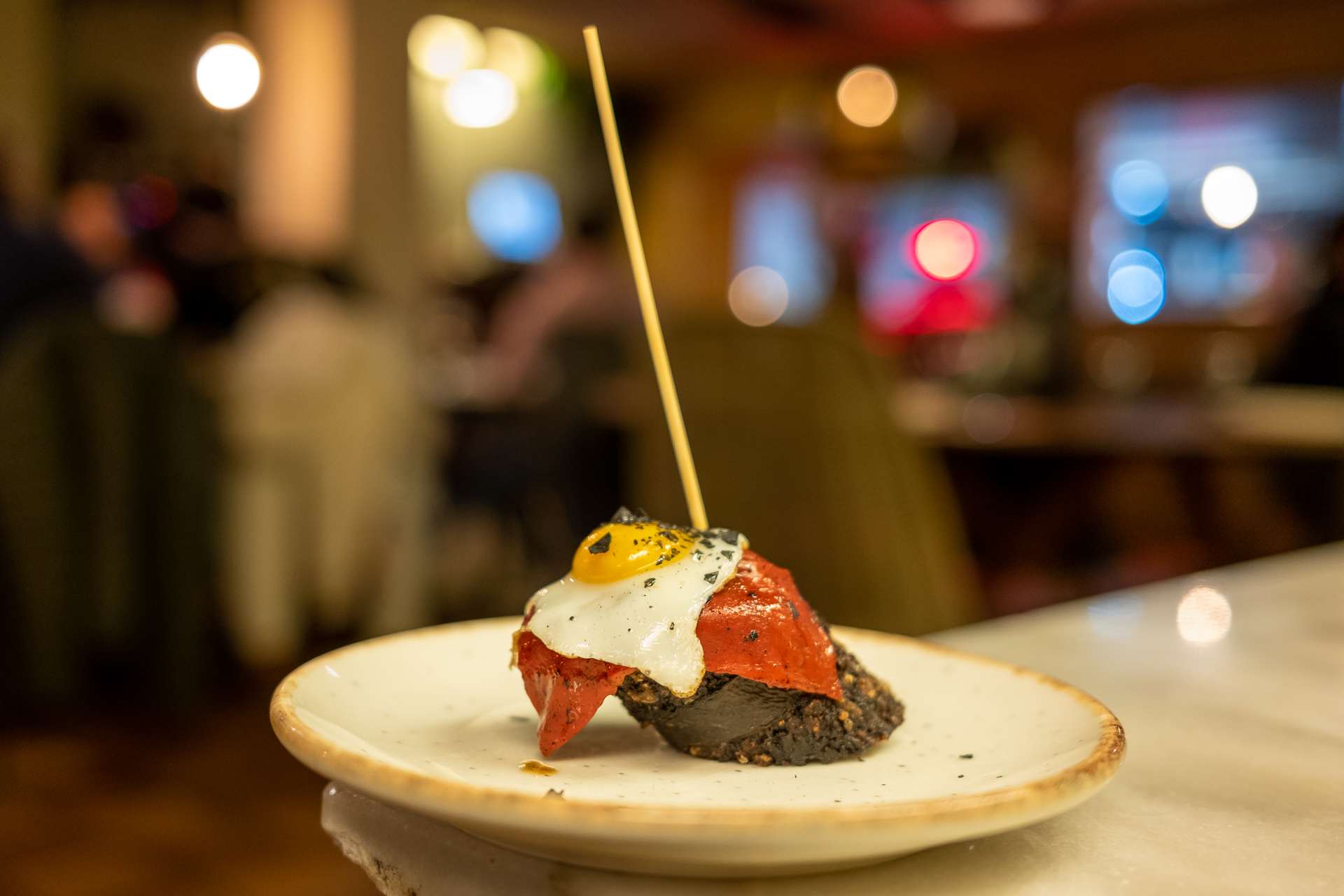 2. La Vasca
Pinchos originally come from the Basque Country in northern Spain where they are spelled pintxos. It's no wonder you can find a nice choice of tasty pinchos at La Vasca. The cozy restaurant is dedicated to traditional Basque cuisine. Discover what's on the menu besides pintxos.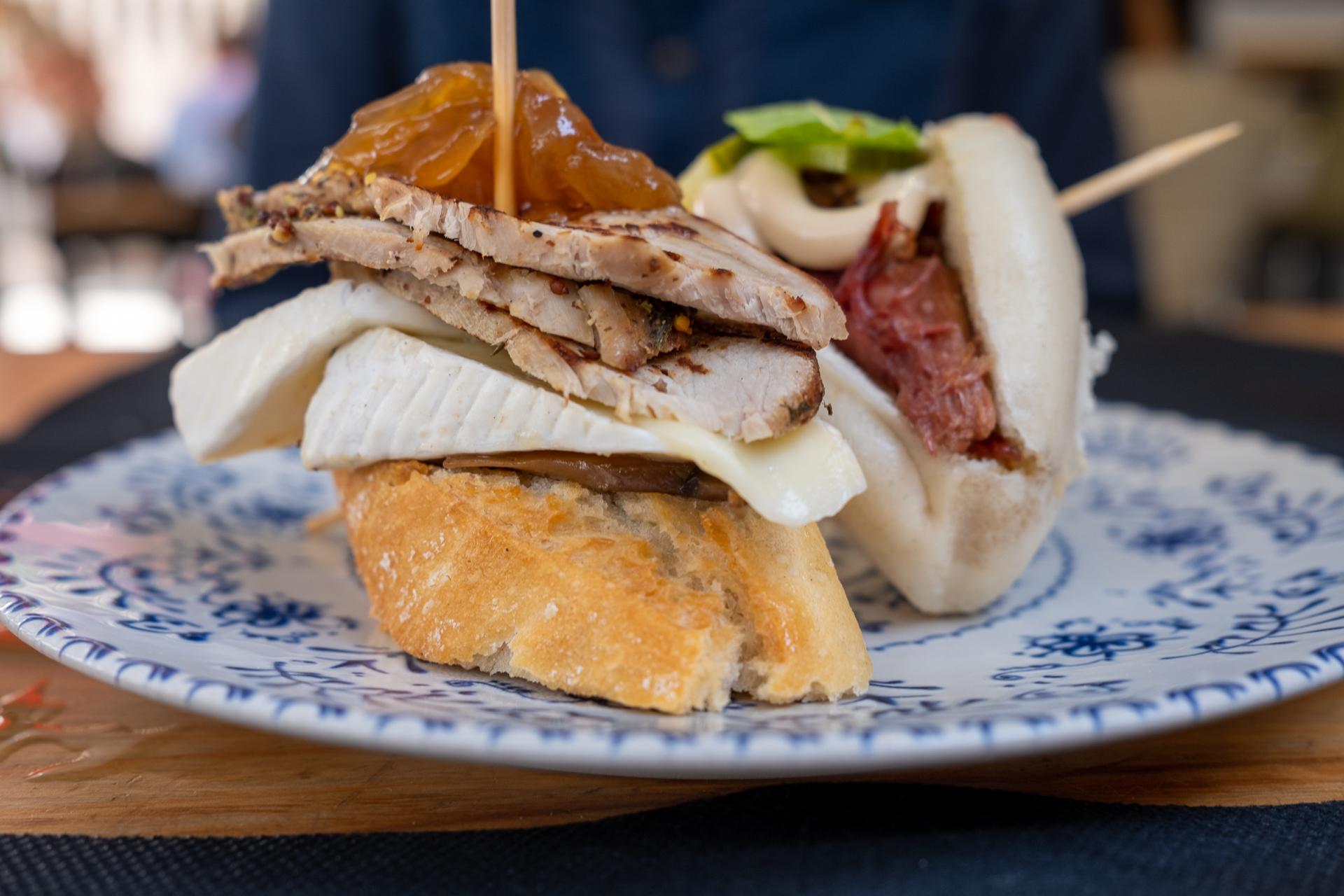 3. La Pergola
It's all about pinchos here, even the logo of La Pergola is inspired by the popular snack with the skewer. Located in the barrio of El Terreno, the restaurant features a small patio and is popular with neighbors and regular visitors alike.
4. Quina Creu
On Tuesday evenings the Ruta Martiana is still cultivated at Quina Creu. When the beer-plus-pincho-combo is on offer for those hopping from bar to bar with friends. But the fancy bar also created some rather extraordinary pinchos in addition to a full-fledged restaurant menu.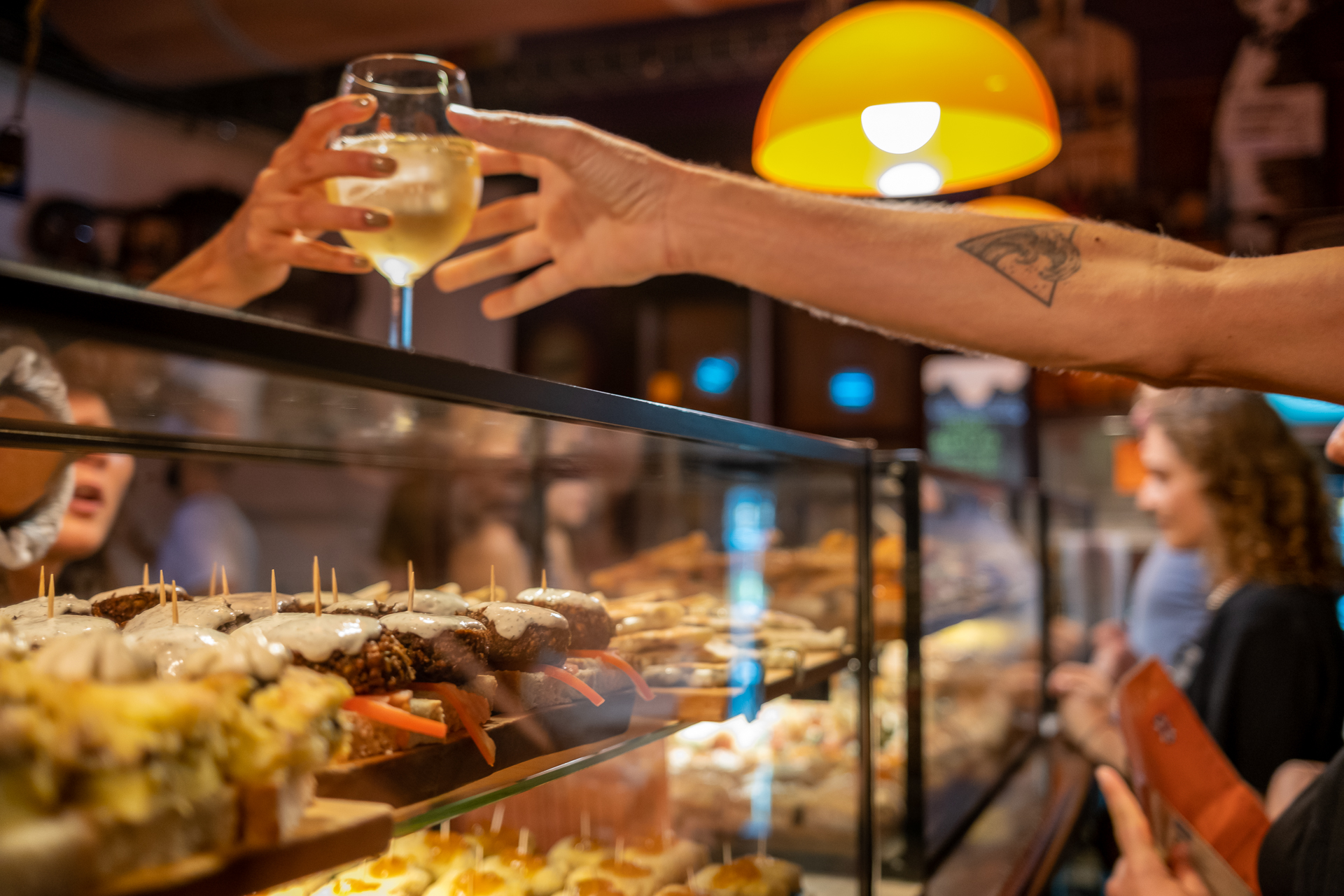 5. Moltabarra
The inventors of the Ruta Martiana continue to fly the flag for pinchos. Moltabarra is full of vintage objects that tell about the history of the neighborhood. And there's a long counter where the freshly prepared pinchos are displayed. Grab a plate and a cold beer and enjoy the night.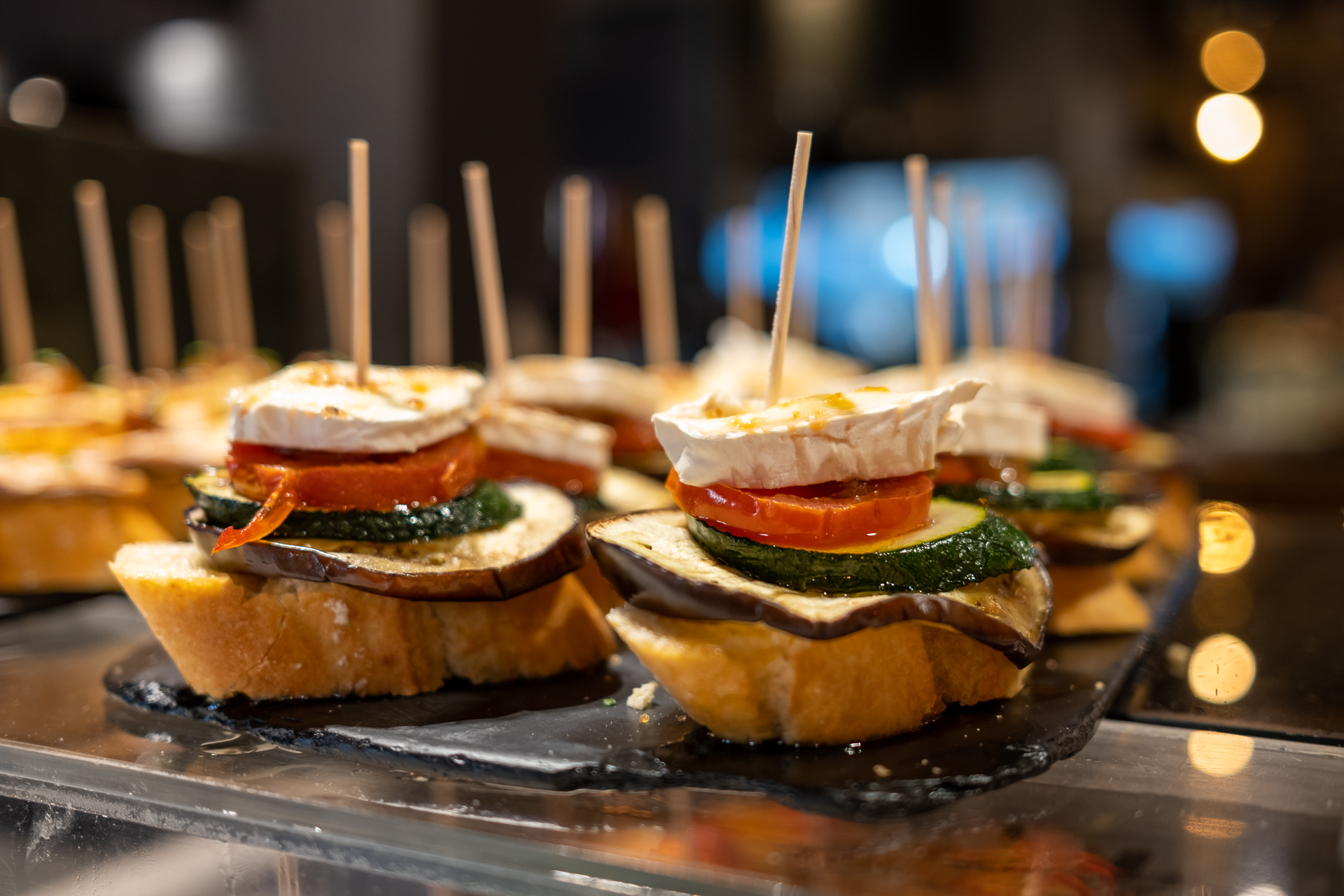 6. Es Principal
A recent addition to Palma's tapas bars, Es Principal is located right around the corner of the Avenidas. It offers a wide range of classic pinchos at affordable prices that you can enjoy inside or on the sidewalk.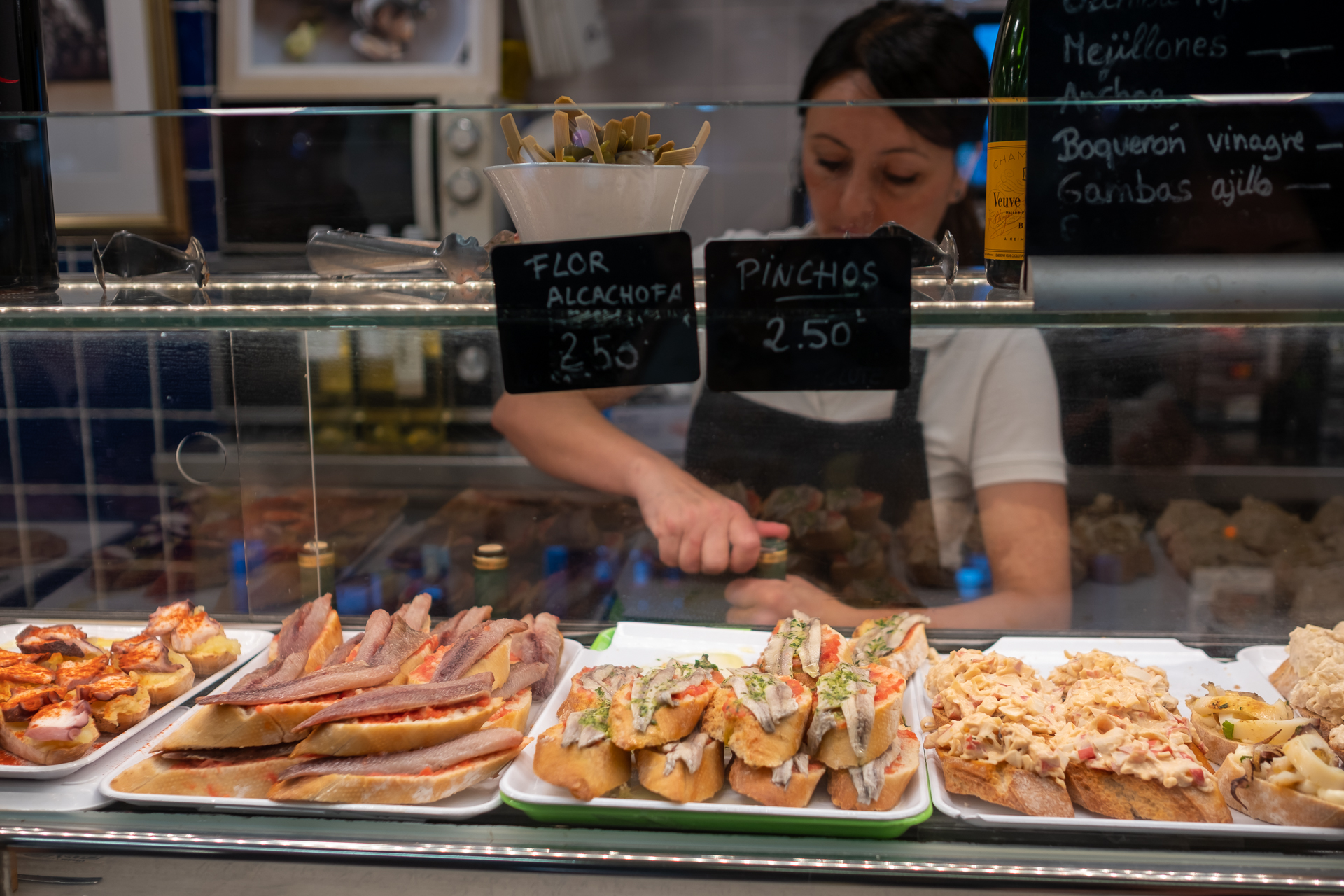 7. Mercat de l'Olivar
Whether you do your regular groceries or stop by for a snack, Palma's central market hall makes every foodie's heart beat faster. Thanks to the fish market there's even a number of bars that serve pinchos with fresh fish and seafood.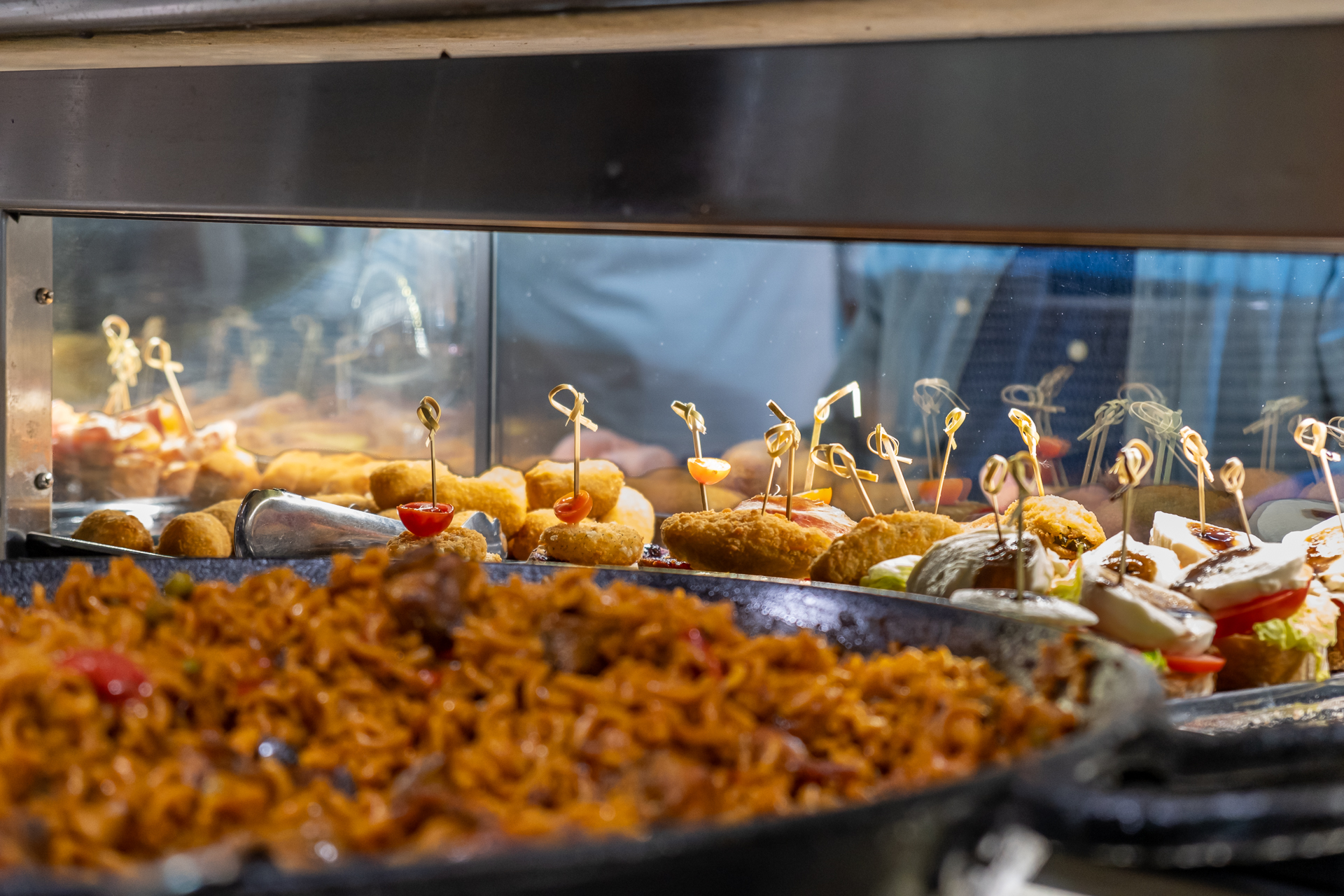 8. La Tapita
The market hall in Santa Catalina is no longer an insider tip. It has become a hot spot for the diverse crowd of the former fishermen's quarter. And La Tapita one of the popular places to enjoy a plate of pinchos and a glass of wine with friends. 

Read more about the best tapas places in Palma, right here.