Mallorca has something for everyone. But traveling with children you often look for ideas beyond beach and entertainment programs. Here is a small choice of activities on Mallorca with kids. The best things to do that adults enjoy just as much as children.
Hiking to a destination where there is something to discover and explore, for example. The Castell d'Alaró is such a fabulous place. The ascent is not difficult, and the castle ruins will fire the imagination of the little hikers. A picnic on the terrace of the refugi is another highlight. And the panoramic view over mountains and sea is fabulous.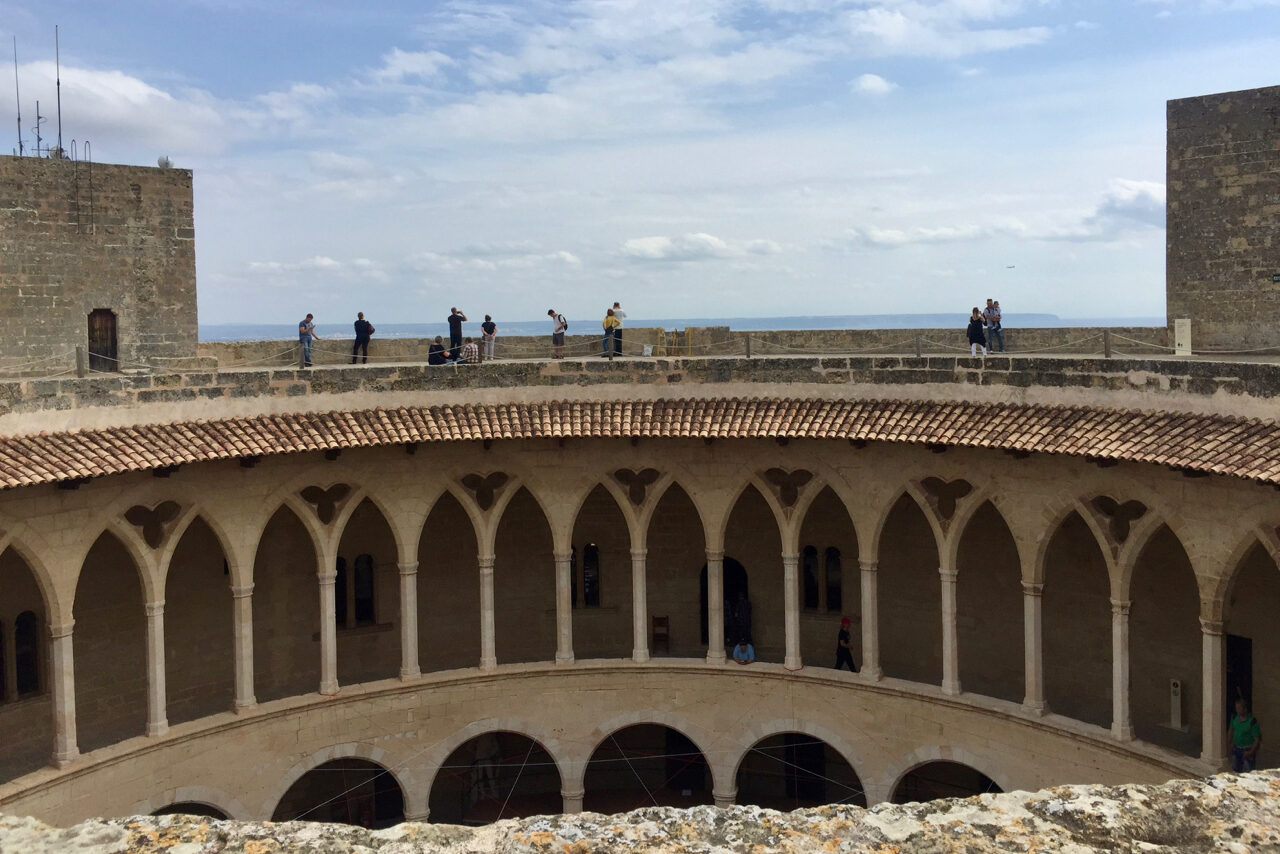 Another exciting fortress is the Castell de Bellver. And this one is completely intact. Moat, tower and embrasures, it's all there. You can go inside and even climb the stairs to the rooftop and walk the whole circle. Circle? Yep, Castell de Bellver is not rectangular but completely round and overlooks the whole bay of Palma.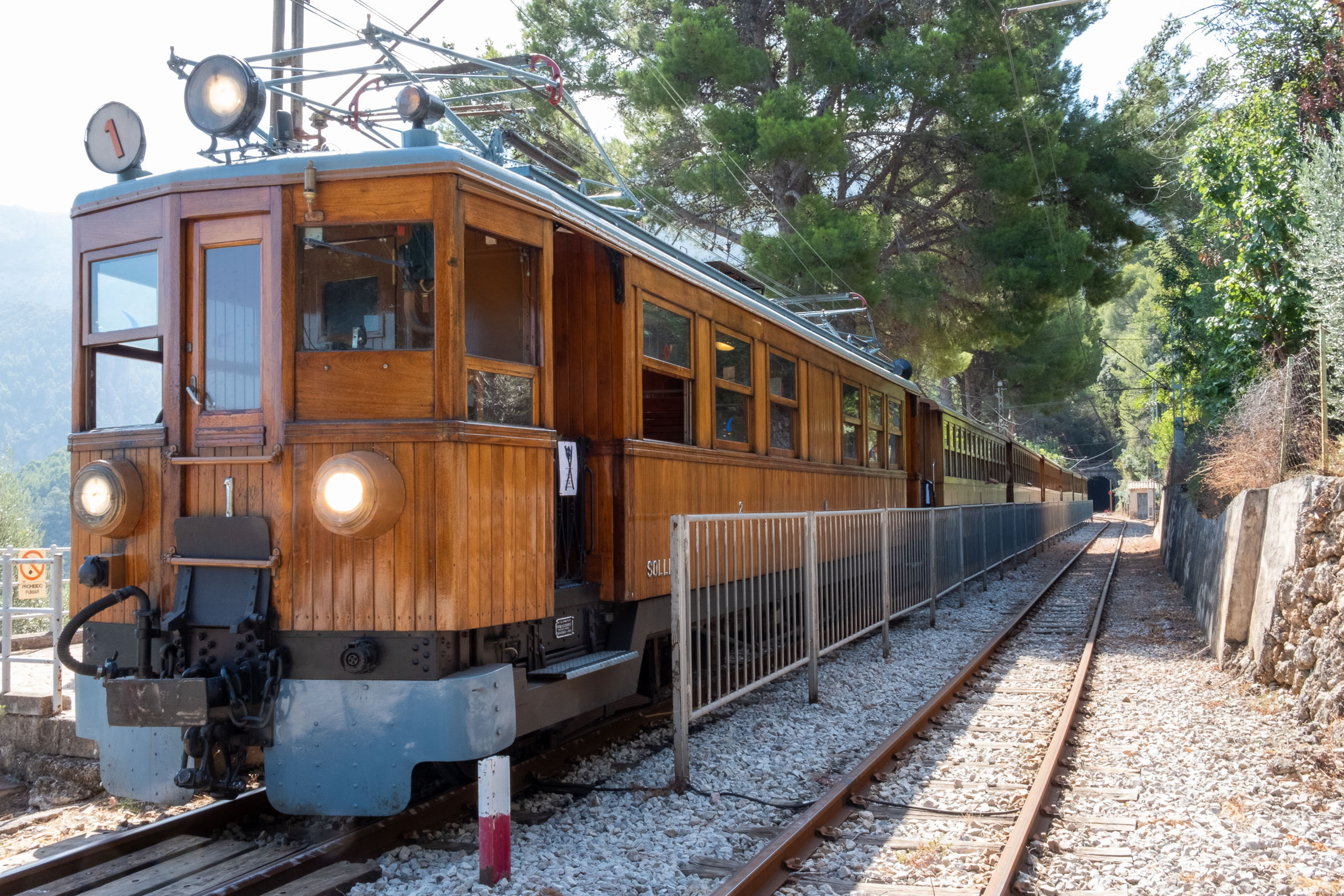 A ride with El Tren is a great travel back in time. The historic railroad connects Palma and Sóller. Locomotive and passenger wagons are made of wood and steel. If you dare you can even travel on the outer platform in the front or back of the wagons. On its way through the Tramuntana the ferrocarril passes 13 tunnels and a viaduct with five arches.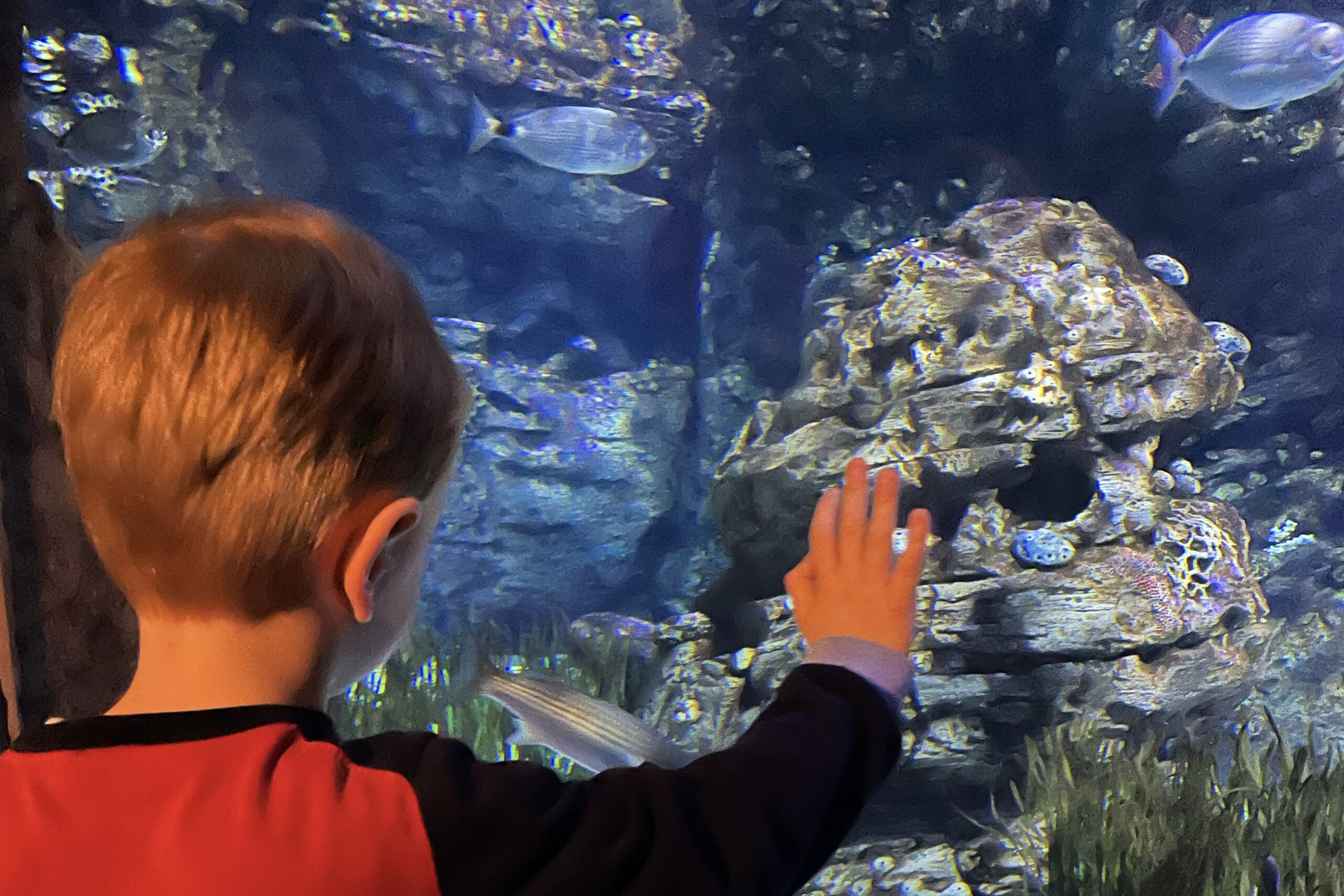 Mallorca is also a great place to explore the sea on or under water. As a diver, I am always somewhat ambivalent about aquariums. But especially for children they offer exciting insights into the world of the Mediterranean. Apart from the large aquarium in Palma there is a smaller one in Colonia Sant Jordí which is less frequented.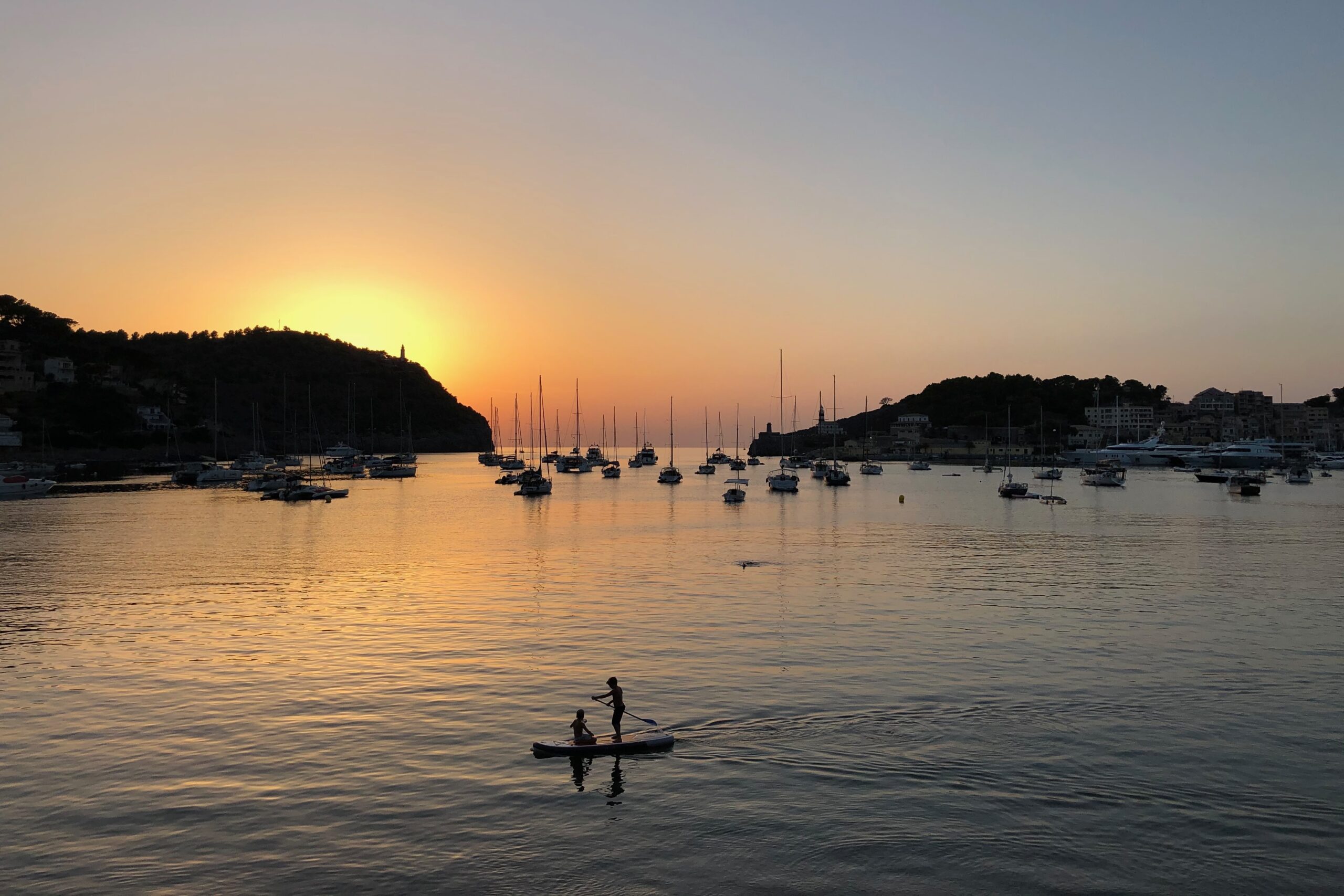 On a stand up paddle board the sea can be conquered quite peacefully. The first time may be a bit of a challenge for the sense of balance. But don't worry, usually it turns into a relaxed glide soon. At least when the sea is calm. And if you like, direct the SUP to a more private bathing spot a short way off the busy beach. Or would you rather have a little competition?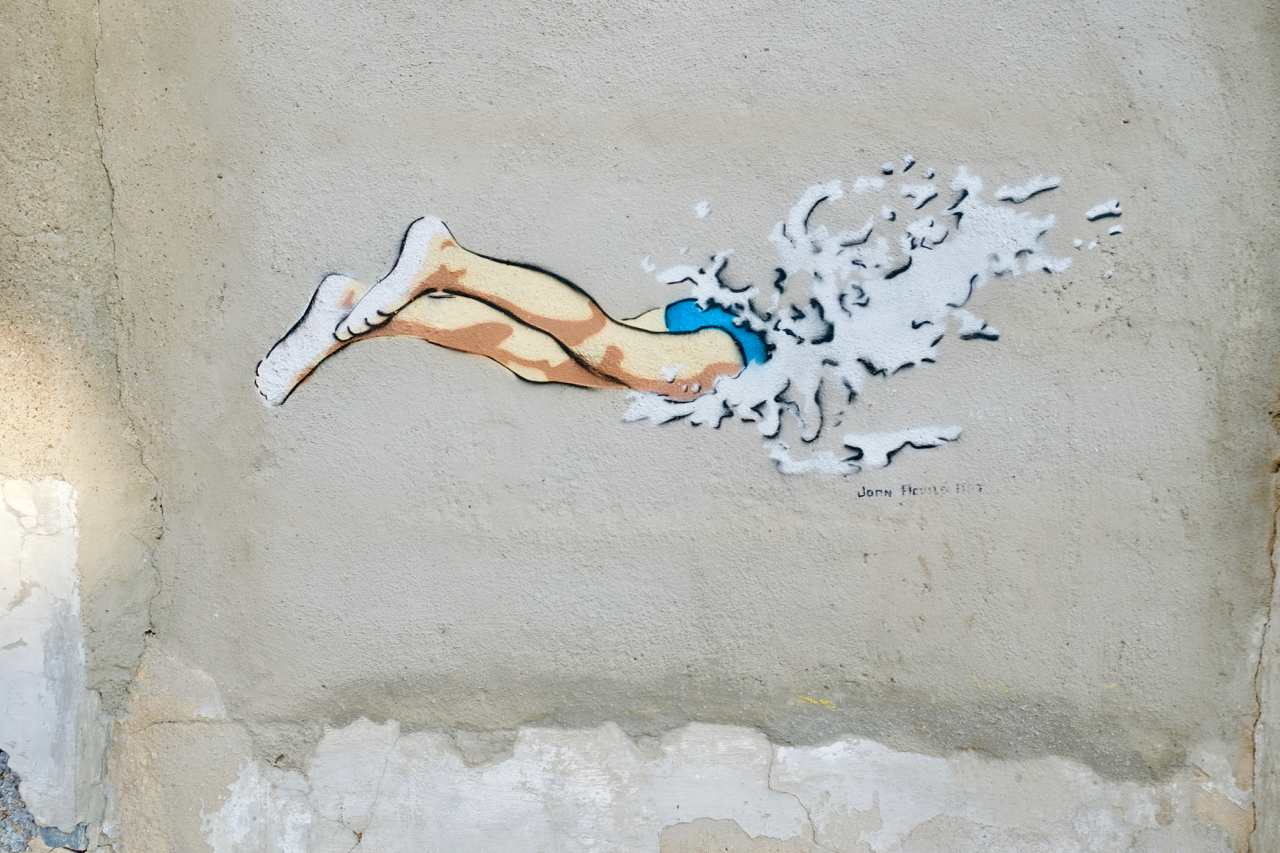 Palma got an exciting historic center, but children often find city tours rather boring. That changes when they realize that there is lots to discover. Street art, for example. Walking the streets with eyes open they will find large fancy murals and small three-dimensional objects. Sometimes striking, sometimes ironic, with a message or a wink. Who can make out the most different artists?
Maybe you'll even come across one of the street artists. Nacho, the puppeteer, for example. Surrounded by a mesmerized audience of all ages. His hand made string puppets impersonate musicians. Among them a popular Spanish rock singer who loves to stage dive and flirt with the little girls and boys.
Rummaging in the numerous second hand stores in Palma is fun for the whole family. The little ones love to dress up for a change. Teenagers like to try on different versions of themselves or experiment with retro outfits. At Flamingos or Seattle Vintage there is something for everyone. From flared jeans to glitter shoes, from fringe bags to jewelry.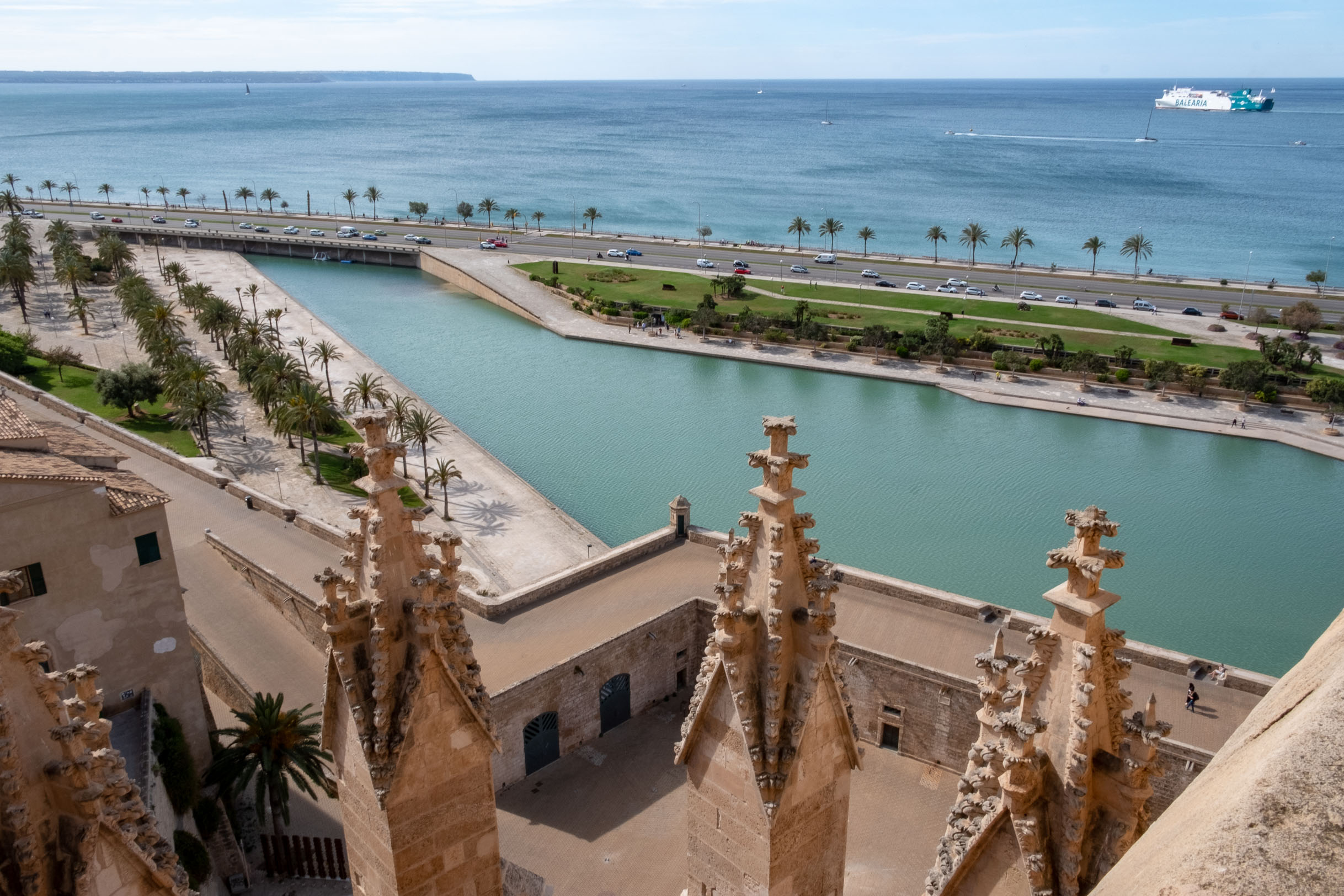 Or take a look at the city from above. The roof terraces of the cathedral are open to the public and definitely a spectacular visit. 215 steps of a narrow spiral staircase lead you all the way up. Passing the bell tower and tiny lookouts that allow first vistas from within. From the terraces the views over Palma, the Parc de la Mar and the sea are simply breathtaking.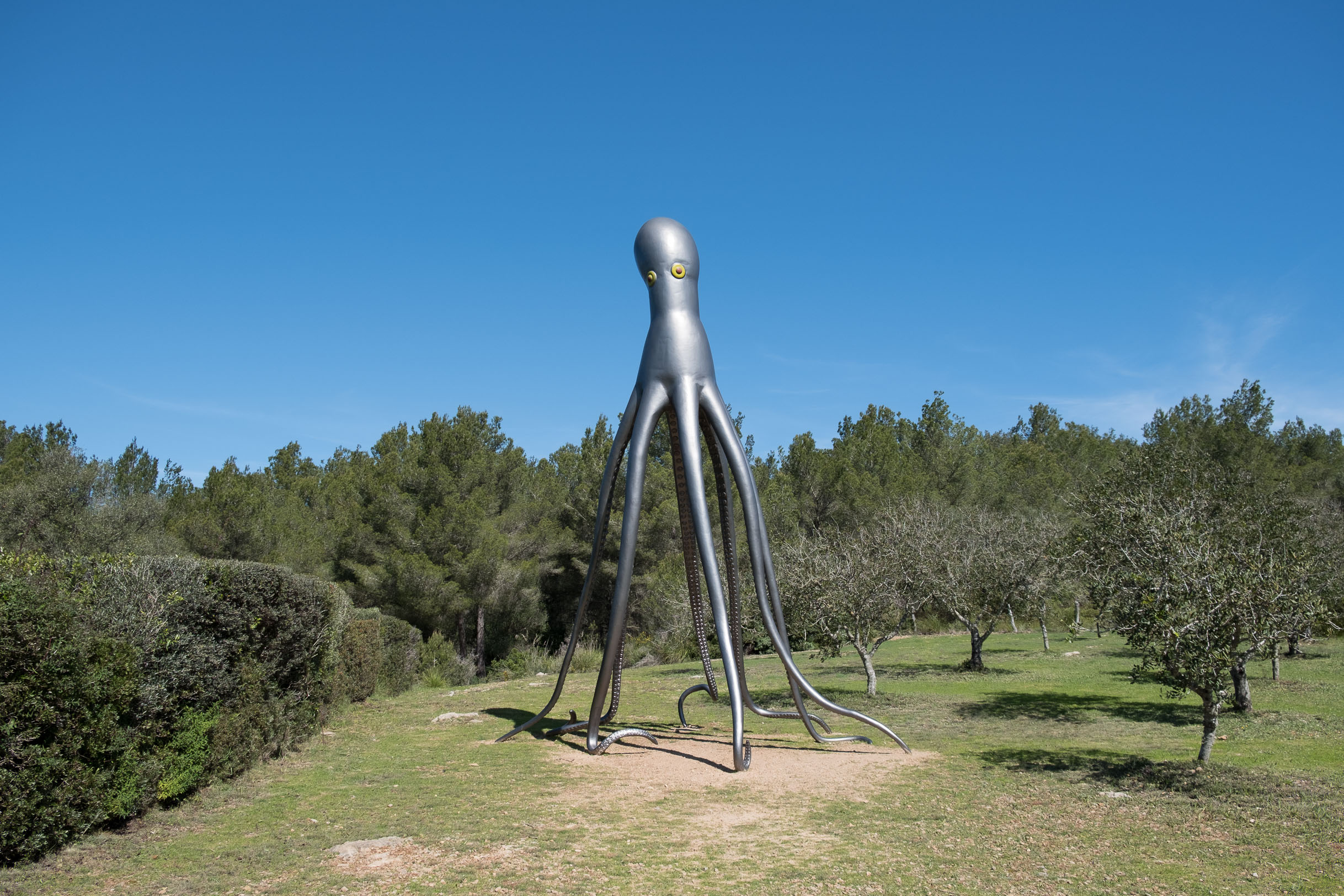 The MSBB is a museum of its own kind. Particularly the sculpture park is worth a discovery tour. Huge granite animals line the shady paths of the declared wildlife sanctuary. A group of rams, a camel and a dromedary, an elephant and a rhino. And at the far end of the park a giant octopus. A long alley of palm trees leads back to Ken and Barbie, the golden couple.
And if you're still in the mood for adventure, here's another little hike for families with older kids. The route to the Penya des Migdia leads right through a narrow passage. A historic watchtower sticking to the rock like a swallow's nest. After a little climbing part you reach the cobbled platform on the mountaintop with endless views of the island, sea and sky.
For many families food is an issue, not only on vacation. Some could live on burgers and ice cream. Others insist on vegetarian or vegan cuisine. There is one thing, however, that everyone agrees on. And that's tapas. Ideal for tasting and sharing. Because that's what tapas are all about. Originally, it was a custom to cover (tapar) your drink with a slice of bread to protect it from insects. Over time the covers or tapas, respectively, became more elaborated. 
So much for this little Best-of Mallorca with kids. On Estilo Palma you will find many more ideas and suggestions for things to do and places to go with children. Beautiful beaches, great hikes and plenty of exciting activities. All yours to discover.