While fast fashion is being replaced by ultra fast fashion, there is a counter movement that has been growing even faster. Second hand markets and shops have been around for a long time. But today there are some extraordinary vintage fashion stores in Palma. Places with a great selection of classic jeans as well as boutiques with unique outfits for the next party. Whether you love browsing and discovering singular pieces or you are on a budget, you're sure to find something in one of the vintage fashion stores in Palma. Some apparels good as new, others proudly showing that they have been loved before. Anyway, by wearing clothes longer or wearing them again you contribute to a more sustainable lifestyle.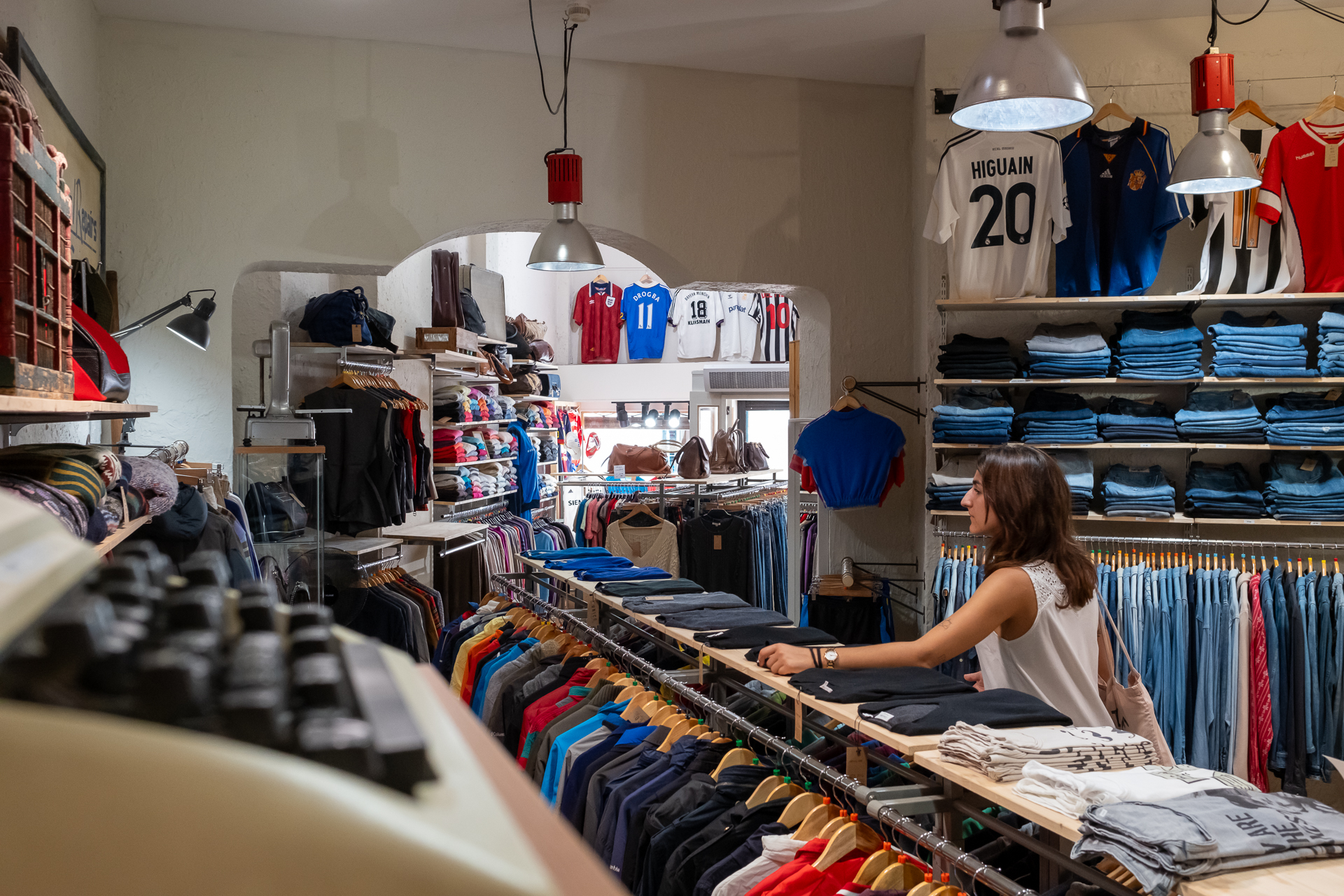 1. Unico Vintage Store
Looking for a pair of stone-washed Levis from the 90s, a teddy lined corduroy jacket, or even a complete outfit for the upcoming season? A Messi jersey, or rather a Gucci hobo bag? Unico Vintage has it all. Men- and womenswear in all sizes, carefully arranged on long racks. One of Unico's special features is their large selection of second hand cashmere sweaters. Precious, not pricey. 
2. Singular Vintage House
Directly across, the posh sister store Singular Vintage House sells luxury vintage. Garments from famous designers, with a clear penchant for Italian brands. Here you'll find classic it-pieces like the dark blue Prada coat, or the sequin mini dress from Loewe. Unique yet affordable.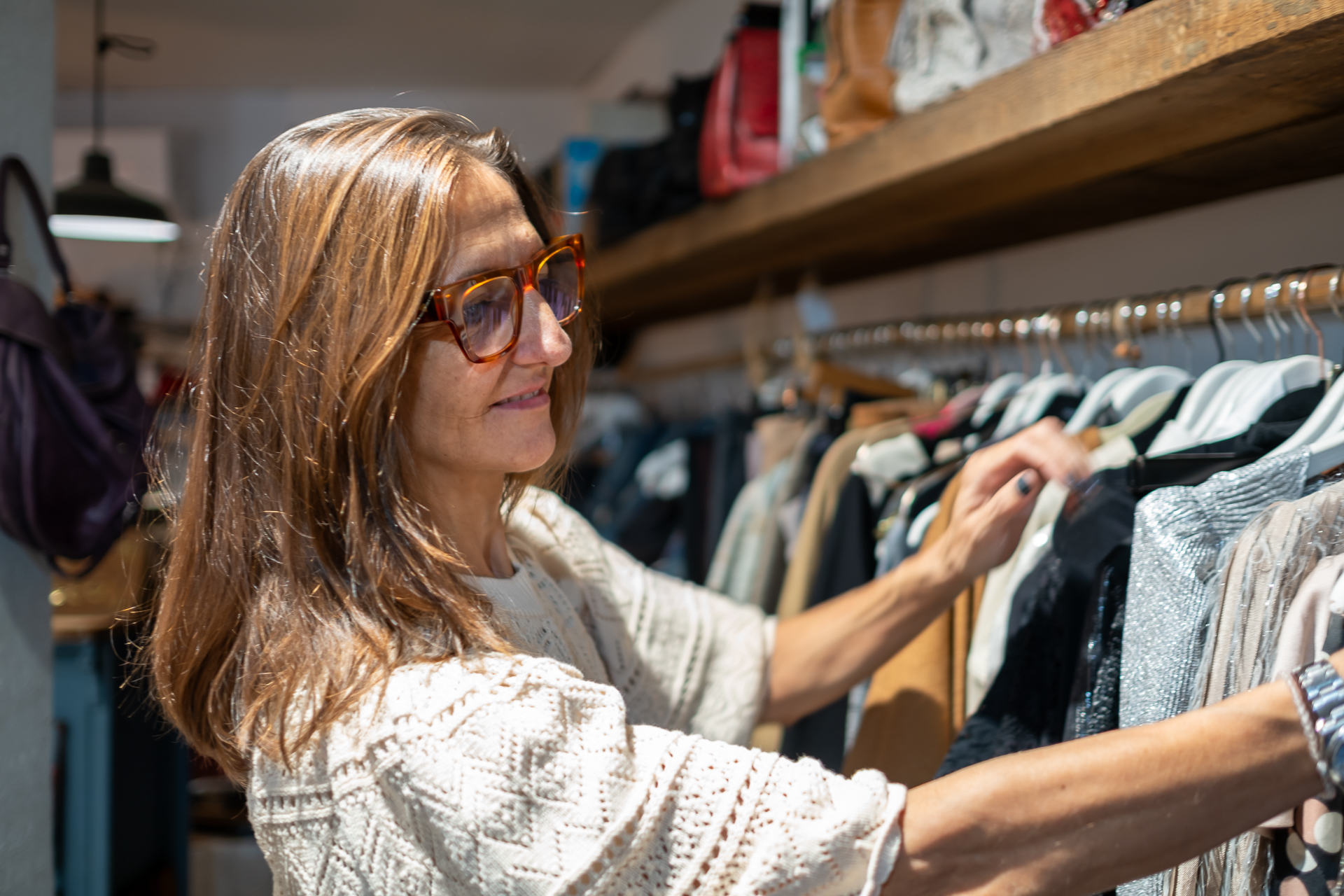 3. De Tu a Mi
De Tu a Mi in Santa Catalina offers a carefully curated collection of vintage clothing and accessories for women. Handpicked from select international brands. Over the years the store has become a veritable hub for second hand fashion. Regulars consign their well-preserved clothes at De Tu a Mi. And often leave with something new or good as new, respectively. 
4. Seattle Vintage
Seattle Vintage is all about denim, cotton and suede, the essentials of US apparel in the 70s and 80s. If you're looking for a pair of workman's dungarees, a checkered flannel shirt, or a pair of embroidered western boots, here's where you'll get them. Plus fancy one-of-a-kind pieces and accessories for women and men alike that add a special touch to any outfit.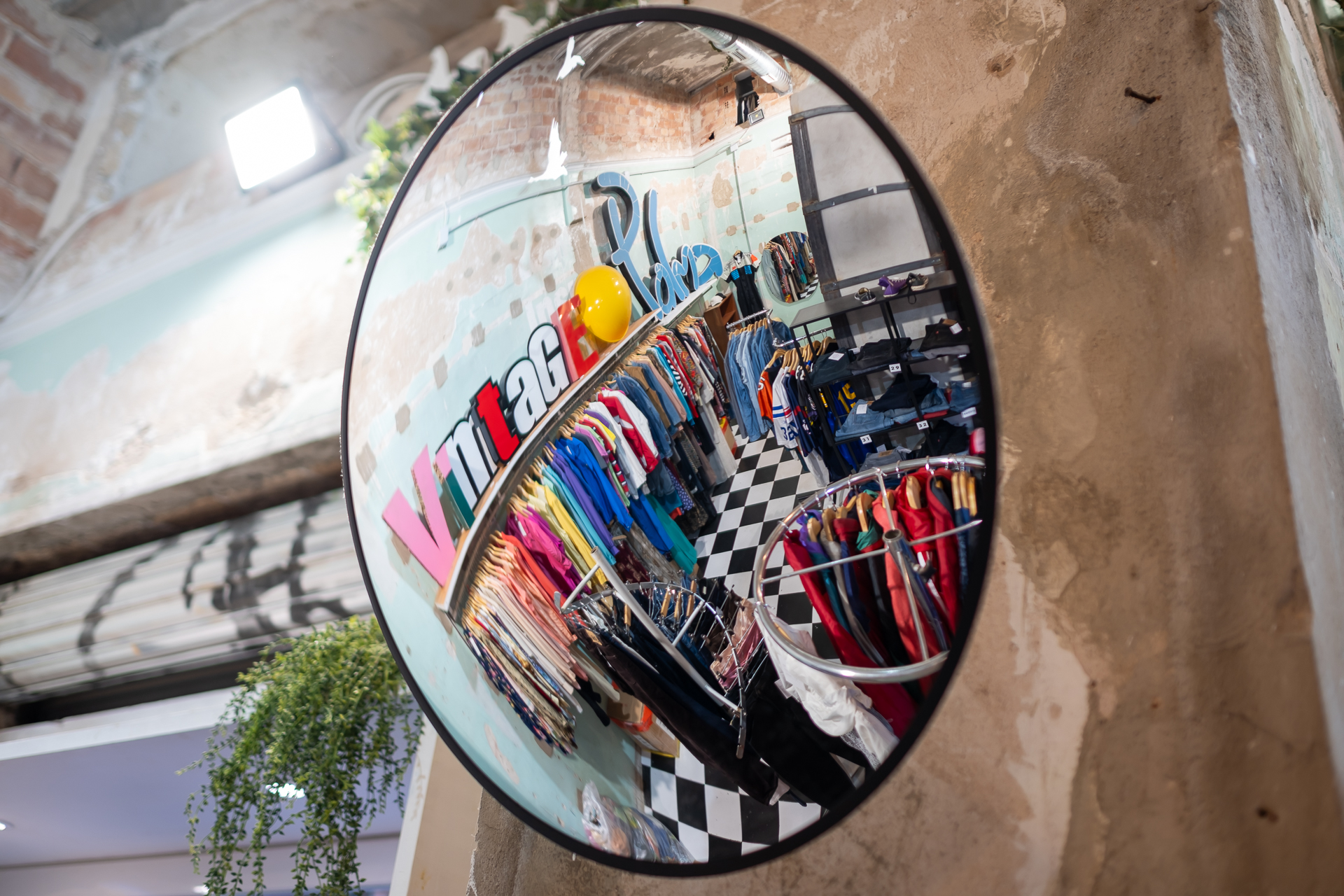 5. Rita's House
Rita's House is a second-hand shop in the truest sense of the word. Carelessly stripped concrete walls and the words Vintage Palma in large letters give it an authentic used atmosphere. Rita offers vintage clothing for everyday wear as well as a choice of party dresses and accessories. A rather eclectic selection that often includes some real finds.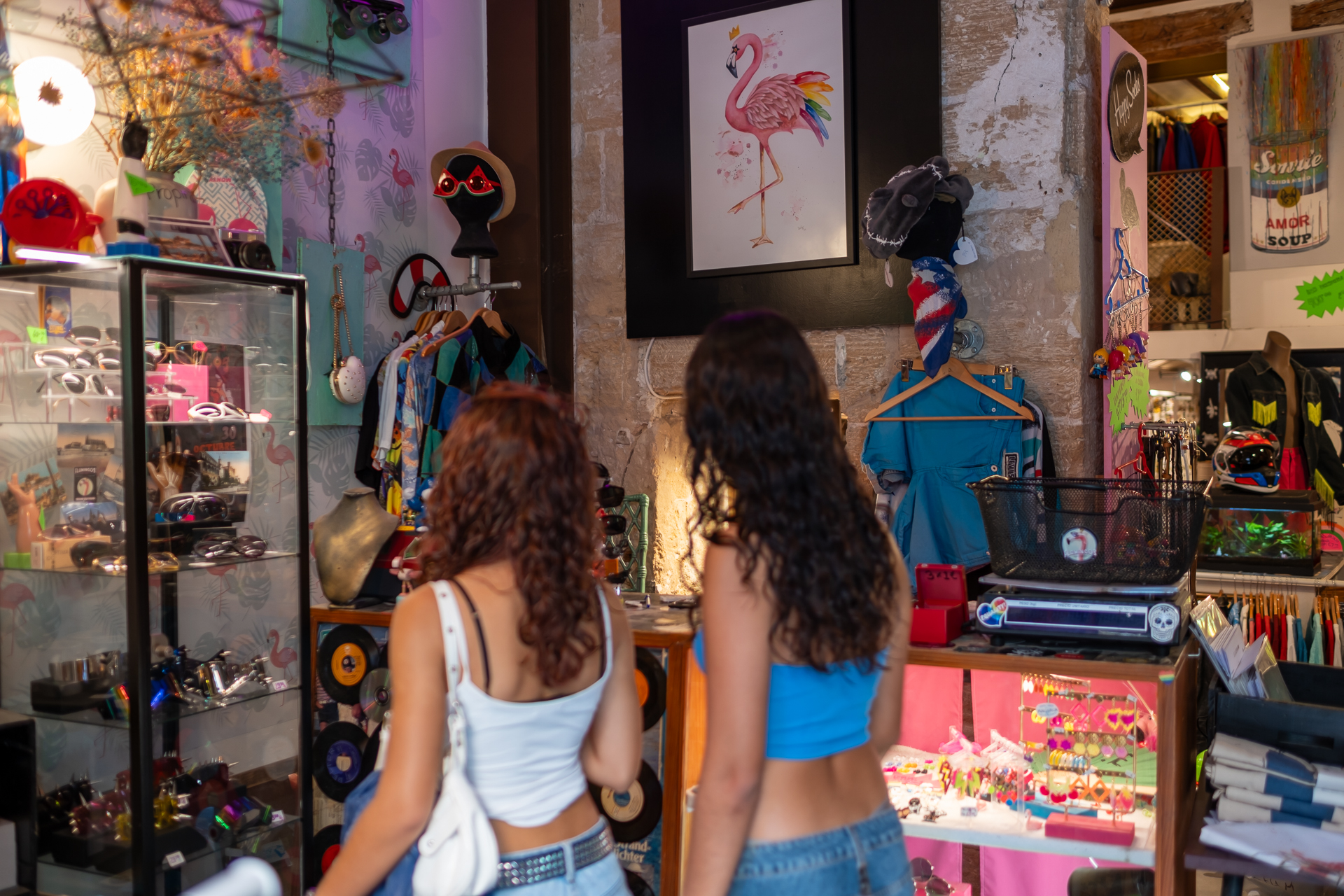 6. Flamingos Vintage Kilo
Vintage fashion at Flamingos has, above all, a high fun factor. The narrow store is packed with apparel in bright colors, with glamour and glitter, high heels, crazy cuts and other jazzy things. Browsing through the racks here is not only trying on different clothes but trying out different roles by dressing up.