There is one place in Palma that has become a stage for all kinds of activities. From the city's official cultural program to the undiscovered stars of tomorrow. Although the Parc de la Mar is not a typical park and strictly speaking it is not even part of the old town. The area was wrested from the sea only in the 1970s. Today, however, it offers a unique panorama of the Almudaina Palace, the Cathedral and Dalt Murada, the historic fortification wall.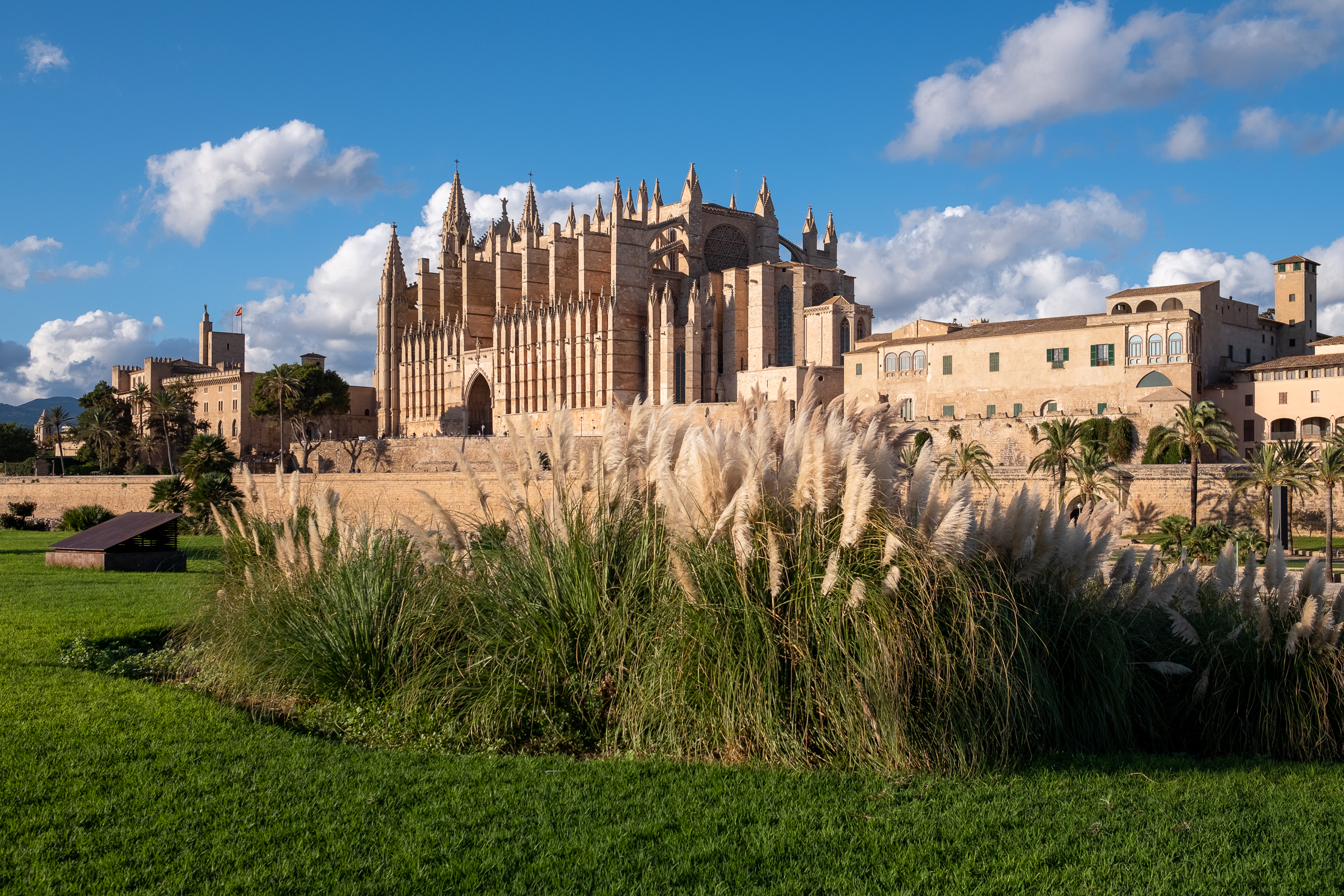 Parc de la Mar attracts both tourists and locals, sometimes just looking for the best insta spots. Kids love to shoot their latest videos, a few seconds on TikTok, only, but sometimes for an audience of millions. Yogis meet for an acroyoga class. And skaters like to hone their technique, here. Under the critical eyes of the scene, which does not spare with applause.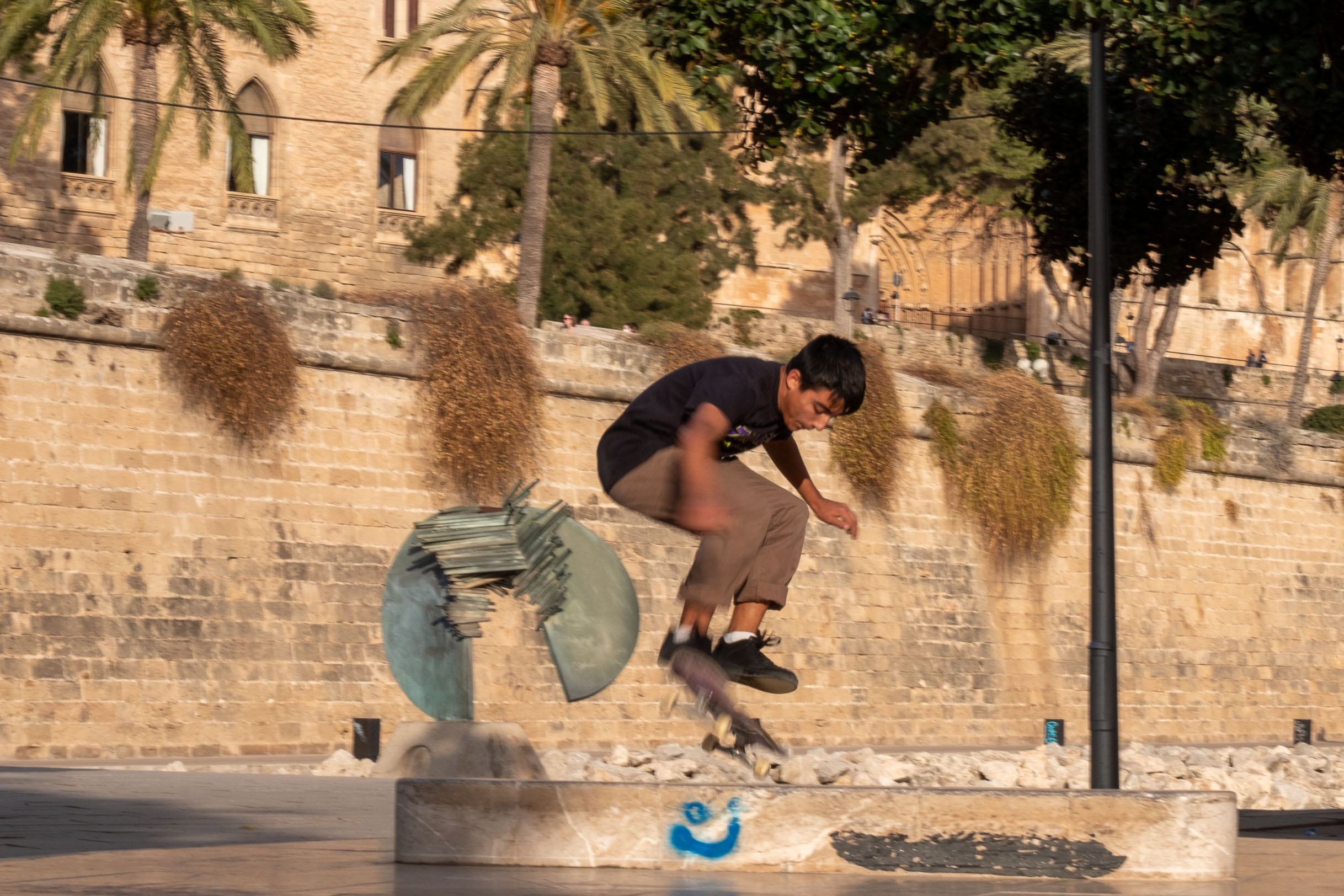 And in the midst of it all, random walkers of all ages enjoy the recently renovated area. Families with children find their place on the lawn between the trees. Others look at the hustle and bustle from above, from the roof of the cathedral, which can be visited by appointment. There are few places in Palma where the sky is so close to heaven.
The adjacent lower area of Ses Voltes regularly hosts open air concerts, theater performances and the screenings of the summer cinema. But I love it even more when the screen is set up on the pond and you can watch the movies against the backdrop of the cathedral.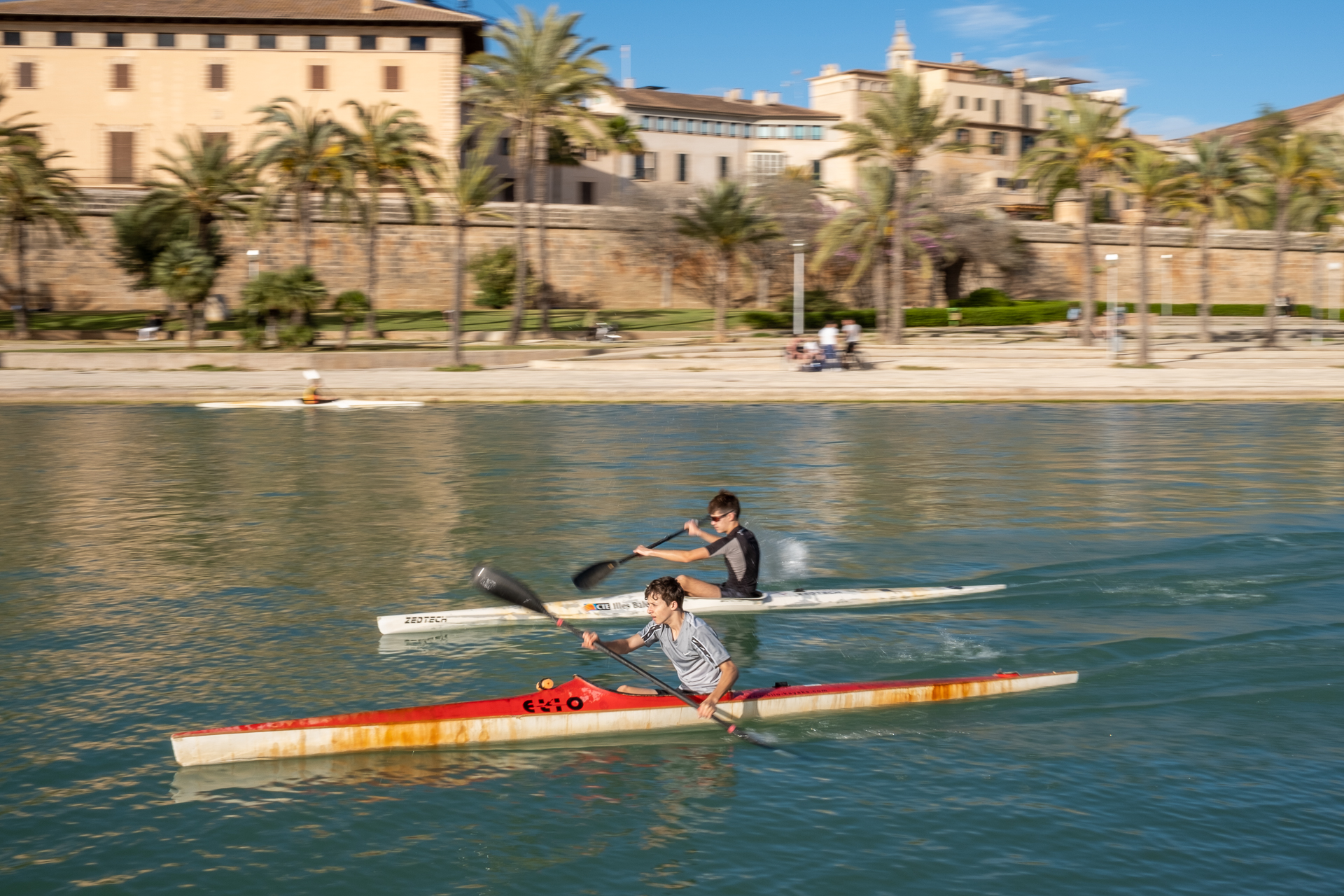 Sometimes, kayakers train on the artificial lake. Even boat races are held regularly on the water. Deceptively real with model boats, at first an insider tip, today also curiously marveled at by spectators. And who knows what's up again today at Parc de la Mar. You always meet someone or discover something new, here.

Read more about a visit at the Almudaina Palace and the Rooftop Terraces of the Cathedral.