Passeig del Born is one of the most splendid streets in Palma. Shaded by tall sycomore trees you walk along the storefronts of noble old manors housing major fashion brands. Only a few steps away from high street stores creative designers from Mallorca and the peninsula present their own unmistakable style. Let me introduce you to the best womenswear in Palma, my personal Top 5 clothing stores for women. Stores that feature a fine selection of contemporary urban chic beyond the fast fashion industry. Places where you find this season's it-piece only to discover that it has turned into a timeless classic the following year.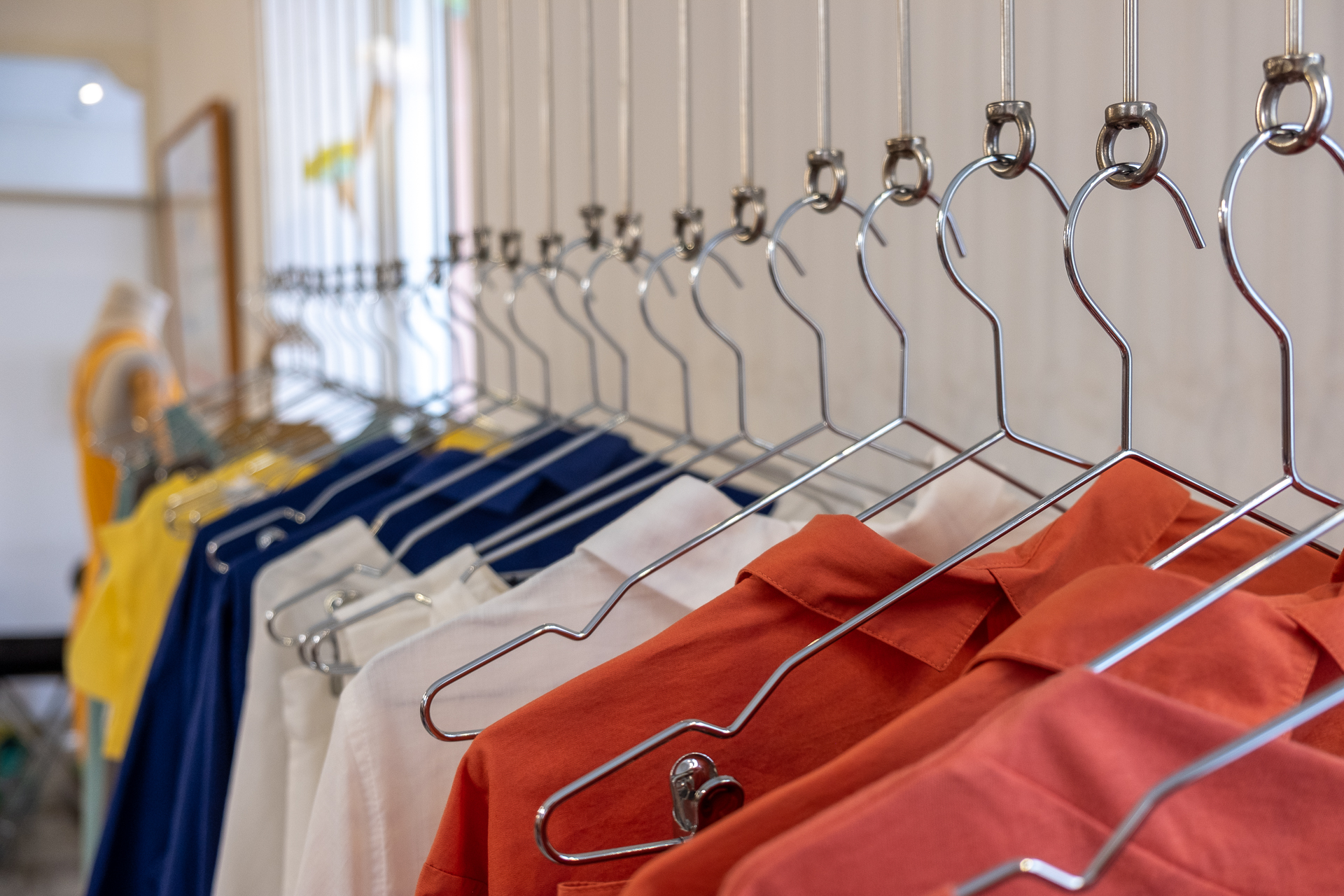 Like the black jumpsuit from Suite 13 I bought almost three years ago. At a time before monos became really popular. I love the label for its casual yet smart styles and great quality. Designed in Palma and manufactured in Spain, under fair working conditions and from natural, certified organic materials. The Suite 13 store next to Plaça Major also offers selected items from popular eco-label Thinking MU.
At Masscob warm colors, soft fabrics and relaxed cuts add up to a unique chic. The label from La Coruña focusses on feminine designs and quality craftsmanship. Fabulously presented in the minimalist store in Palma. Whether in the office, at a business lunch or an after-work meeting with friends, in Masscob you are always perfectly dressed. 
The most sophisticated label for womenswear in Palma is probably Cortana. Founded in 2001, Mallorcan designer Rosa Esteva's fashion graces red carpets of movie theaters and royal palaces, today. Her precious collections are made of finest linen, silk, wool and net lace. The clear cuts, flowing materials, selected colors and patterns resemble small pieces of art. Timeless as they are you can wear Cortana maybe not every day but surely forever.
In addition to the stores of local designers there are also a few exciting boutiques in Palma. Every once in a while I drop in just to browse through their carefully selected brands. One of them is Paula's Room. Antonia Julià Rosselló is a great trend scout and she likes to introduce young European fashion designer in her beautiful store. You also find a fine selection of lingerie and accessories like bags, shoes and jewelry at Paula's Room.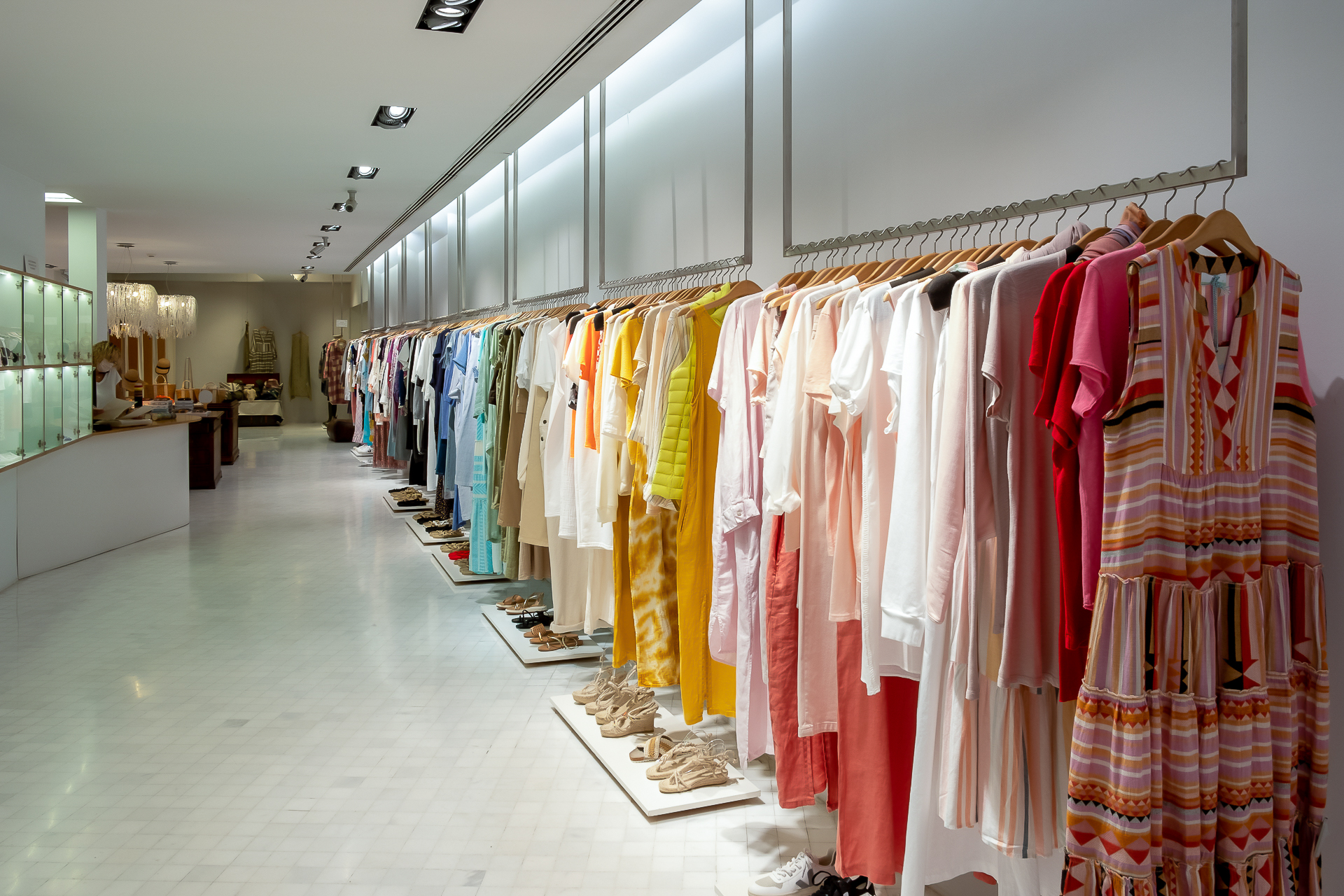 Another store that has been at the heart of Palma's fashion scene for many years is Suivi. I always marvel at the long white space and the rails of clothes that run the full length of the room. Holding a choice of excellent womenswear and accessories from well-known brands such as Isabel Marant, Ganni, Vanessa Bruno, ba&sh, and IRO.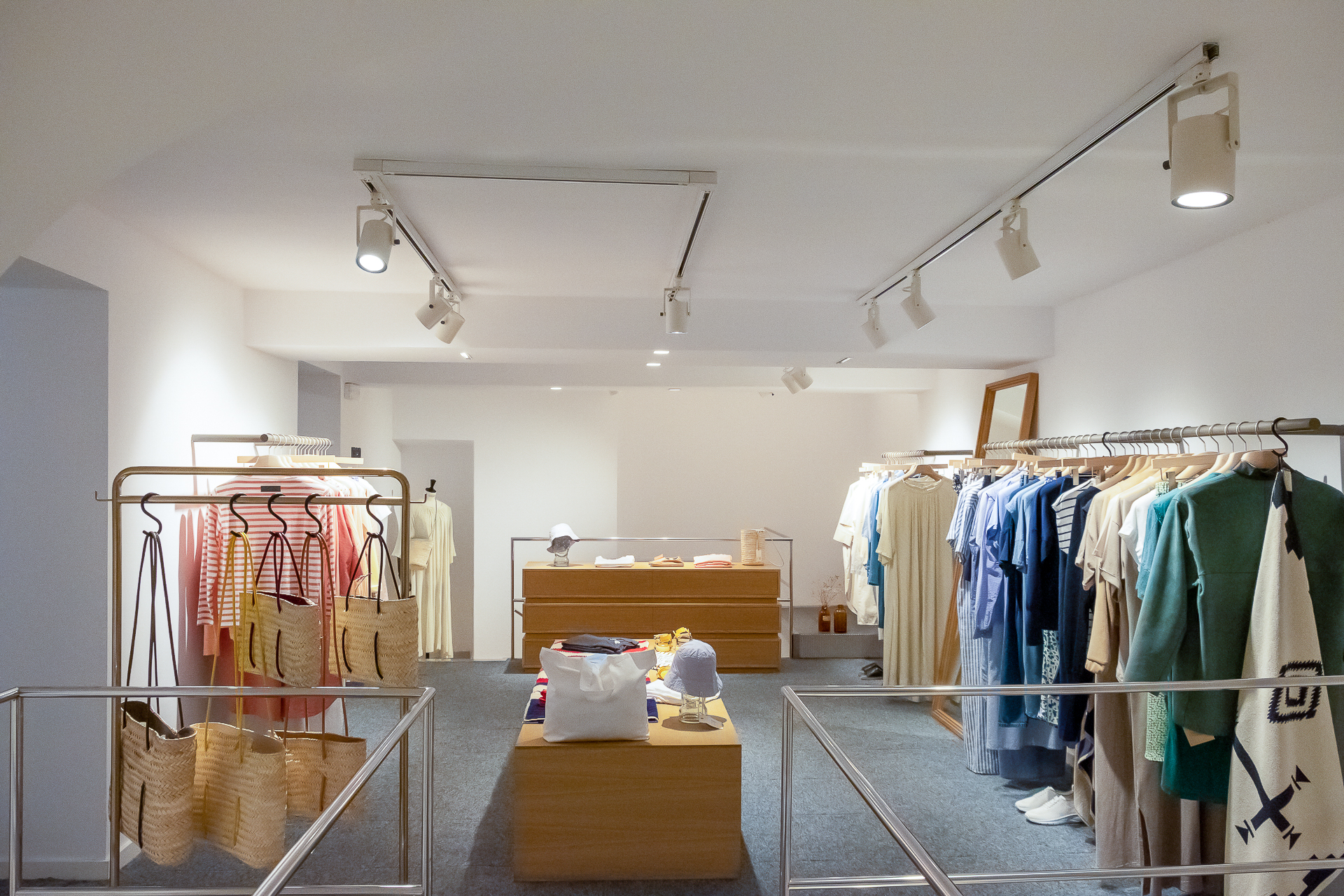 An extraordinary add-on to this Best-Of is La Principal. For many years, the fabulous store in the heart of Palma was all about the coolest contemporary street style for men. Recently, La Principal took its business to a new level. Quite literally actually. On the second floor of the former art gallery there is also women's fashion and accessories, now. From Hartford to Nudie Jeans, from Loreak Mendian to Nué Notes.
Apart from the current collections store design and presentation have become key issues for fashion stores. Sometimes I just pop in to marvel at the interior. Rialto Living and Zara, for example, are located in great former movie theaters, today, Massimo Dutti presents womenswear in a stunning palace on noble Carrer de Sant Feliu. 

Suite 13
C/ Estade, 2
Masscob
Plaça del Mercat, 5
Cortana
C/ de Montenegro, 3
Paula's Room
C/ Paraires, 15
Suivi
C/ Sant Miquel, 20
La Principal
C/ Paraires, 5