Imagine a dream destination. The turquoise sea under a cloudless sky. Happy people, deeply tanned on the white sandy beach. A colorful parasol draped at the edge of the frame. With his picture postcards, Josep Planas i Montanyà shaped the tourism in the Balearic Islands like no other photographer. In fact, he created images of Mallorca that persist until today. A visit to Casa Planas is a journey back in time, the archive a treasure trove full of unique documents. If you book a guided tour, it will lead you back to the Mallorca of the 60s and 70s.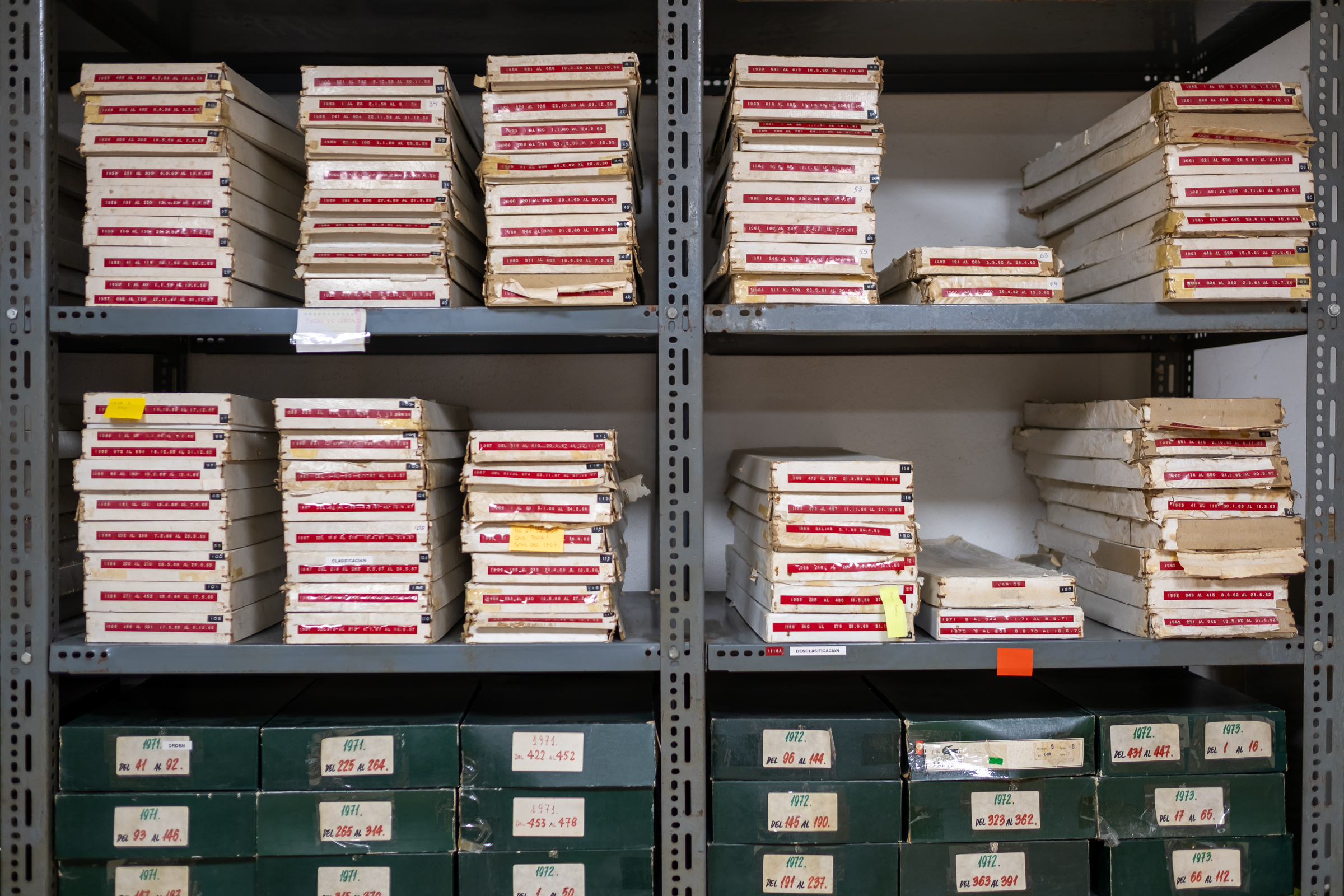 The Archive
Starting with the furnishings of the office that date back to the time Casa Planas was founded. In the adjacent rooms you encounter wall-high shelves with cardboard boxes and drawers, filled with postcards, color prints, negatives and contact sheets. Stacks of photos, framed and unframed pictures. And an entire room exclusively dedicated to cameras, hundreds of models from different brands, Josep Planas' collection.
Send Me Picture Postcards from Mallorca
Born in Barcelona, Josep Planas moved to Mallorca in 1945 with the aim of making photography his profession. Just two years later, he opened his first Casa Planas store in Palma. With an eye for the beauty of the island and with the emerging tourism, he came up with the idea of selling his photos as postcards. As he held the exclusive rights to publish picture postcards for many years, he created and shaped the image of Mallorca as a travel destination. 
Inventor and Eyewitness
But Josep Planas was also a chronist. At a time when private households didn't have a camera and mobile phones weren't even thought of, he portrayed weddings, birthdays, and anniversaries. A part of Planas not that well known is his eye for moments and situations. Momentary shots in black-and-white of working men and women, people on the street, or children playing express Planas' love for the island and its inhabitants.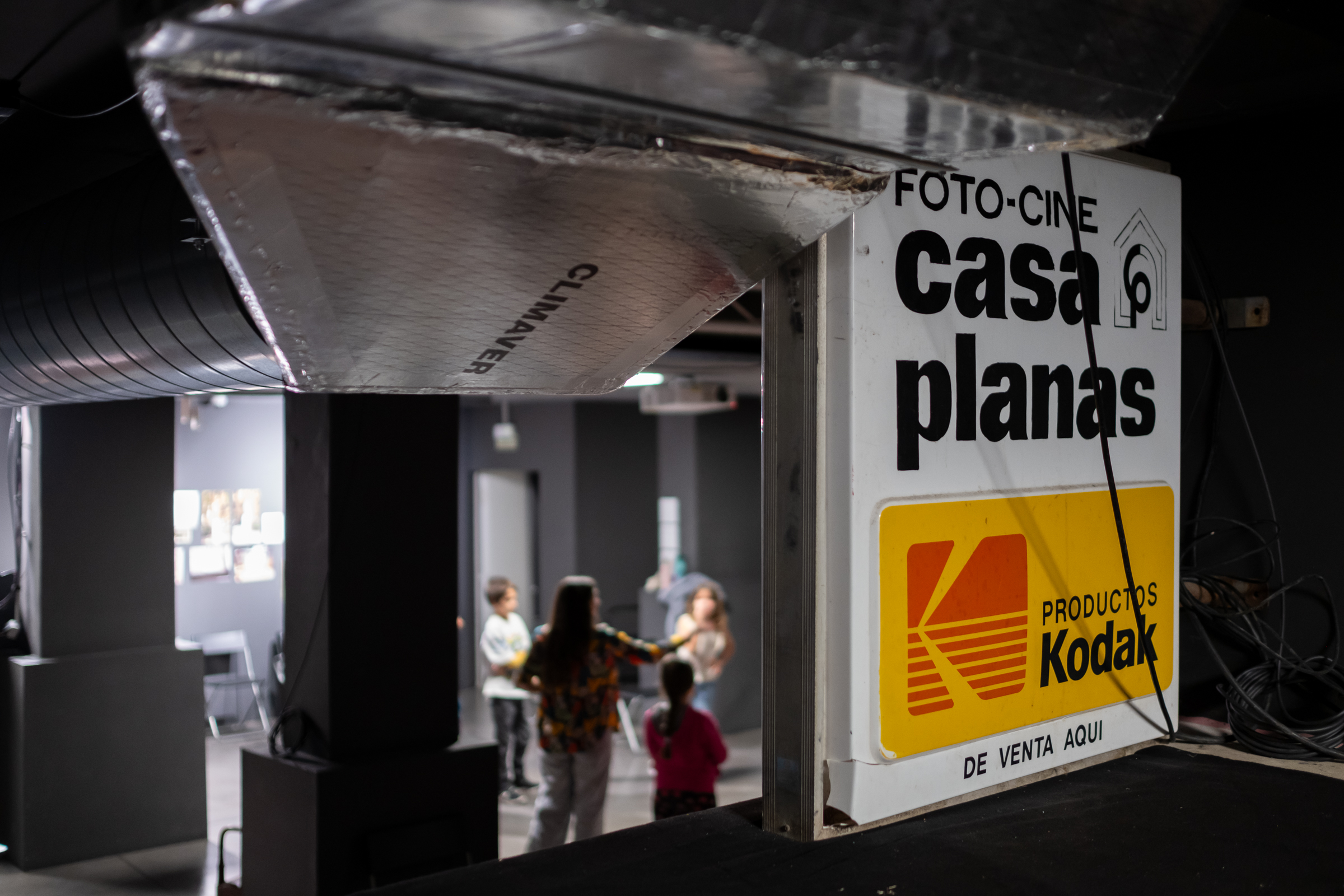 Cultural Center
It's a consequential development that Casa Planas is a cultural center, today. Theater groups, all kinds of workshops and events take place in the basement. Local artists and freelancers rent other creative spaces. And the archive welcomes artists in residence who have the opportunity to use its material for particular projects.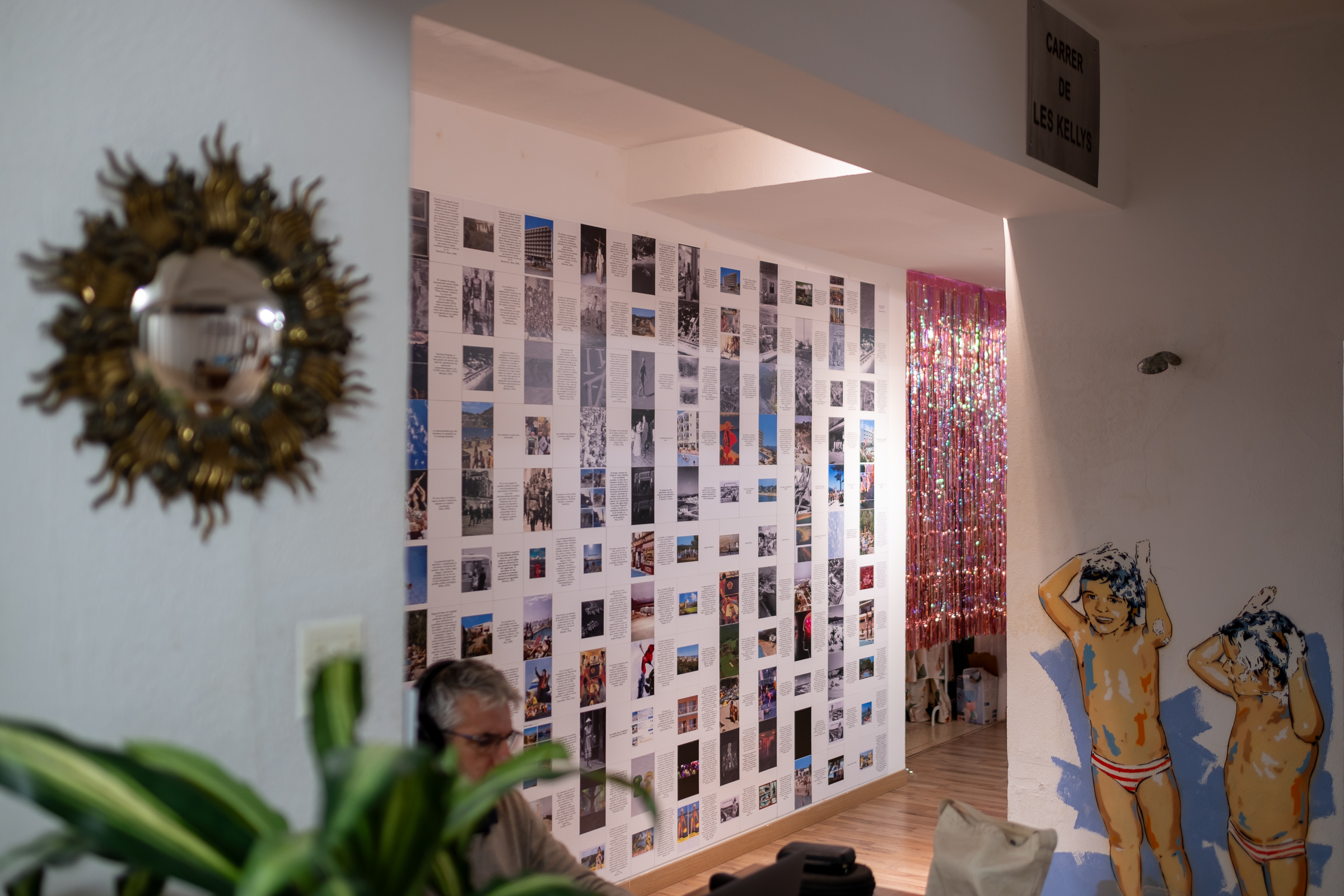 Contemporary Art
Casa Planas is run by Josep's granddaughter Marina Planas. The visual artist and researcher soon began to integrate his legacy into her contemporary artistic work. With exhibitions such as "Identidad y Turismo" at Can Balaguer or "War Approaches to Tourism" at Es Baluard she takes a critical look at the interactions between the images and the development of tourism.
Architours
For a long time, the archive was not open to the public. Recently, however, there have been guided tours of the house for which you can register online. Next dates for the Architours are November 24 and December 15 at 6 pm. Tickets at info@casaplanas.org.

All photos taken by Martí Blau, the copyright for the historic photographs pictured lies with the Planas Archive.
Av. Sant Ferran, 21
07011 Palma
T 971 966 751
website
facebook