The moment you put them on, you feel like you're on holiday. Yet alpargatas are pretty much the only shoes that work at home as well as on vacation. Because not only do they go well with shorts and swimwear but also with summer dress and linen suit. What makes them the perfect souvenir in the truest sense, reminding us of long sunny days on the island.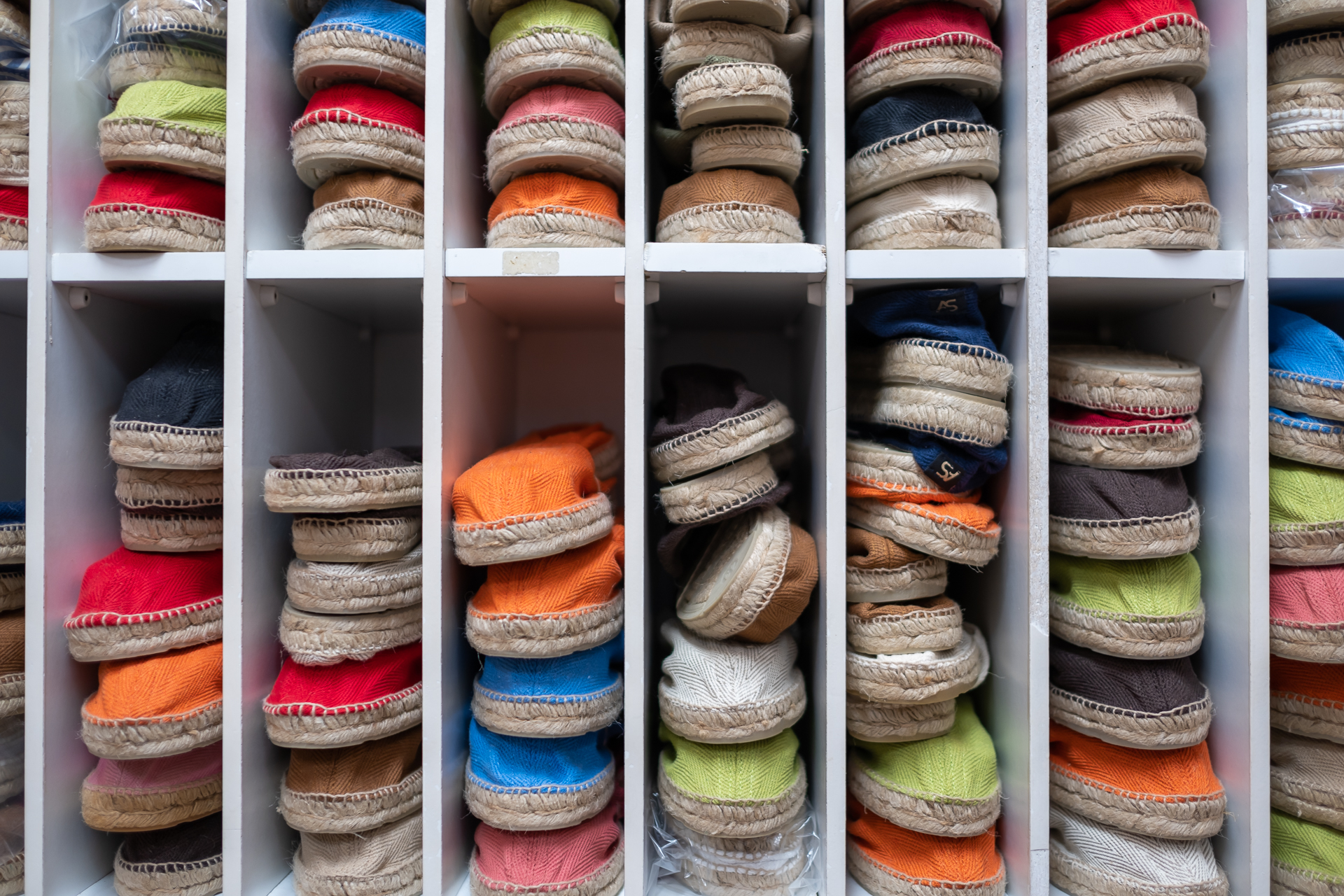 Let me introduce you to a few stores in Palma where you still get the classic canvas shoe manufactured on the Balearic Islands or the peninsula. And if you wonder about the name alpargatas – outside Spain the typical Mediterranean footwear is known as espadrilles.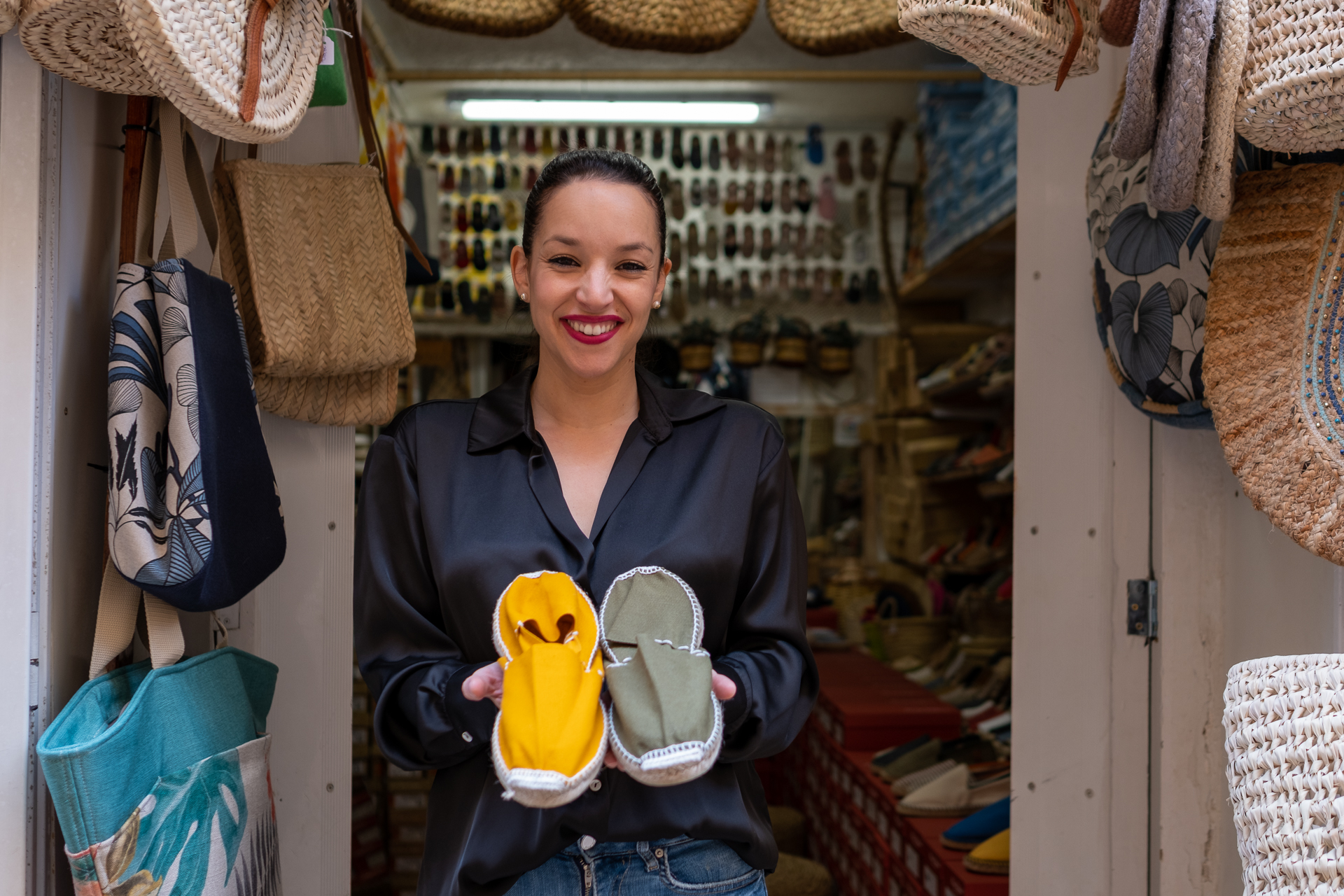 You'll probably find the largest selection of plain alpargatas in the Alpargatería La Concepción. The shelves of the narrow store are filled up to the ceiling with different models in broad colors. 
Act Series, on the other hand, has given the traditional shoe a facelift and turned it into cool versions in soft leather. Timeless designs in bright pastels with an unmistakable touch of luxury.
Monge, too, makes high-quality alpargatas of canvas, with maritime stripes, for example, or Mallorcan ikat pattern. And more sophisticated models of softly tanned suede that come in warm hues.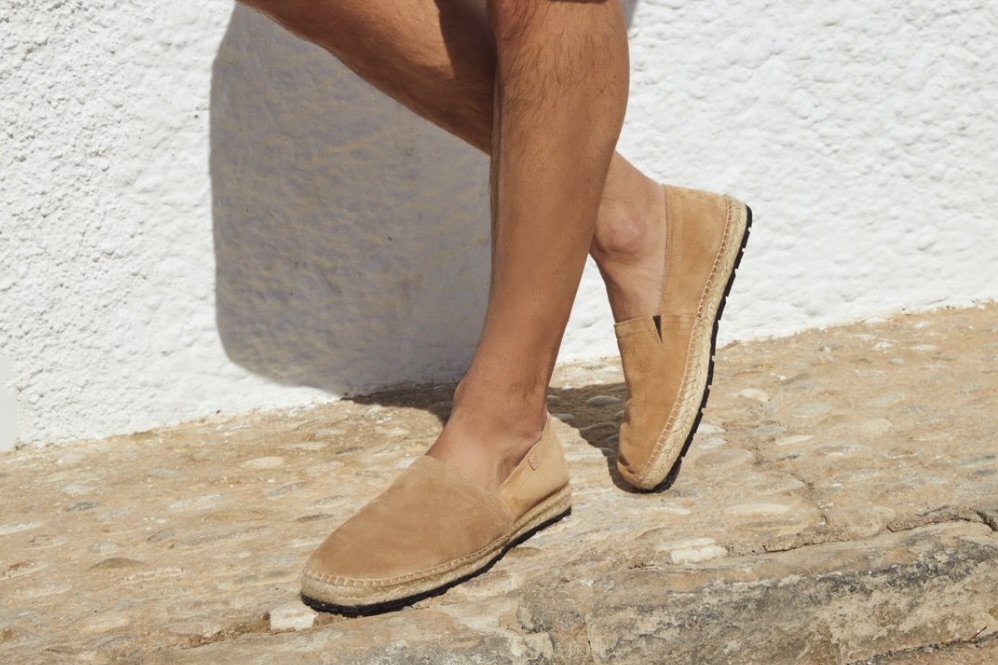 Castell Menorca is actually known for their large choice of avarcas, the typical leather sandal from Mallorca's little sister island. But in the summer, they also have a few alpargatas in store.
Originally the footwear of peasants, alpargatas have been worn in the Mediterranean by men and women alike for many centuries. And it is thanks to artists and actors like Picasso and Dali, Alain Delon, Grace Kelly and Yves Saint Laurent that the simple shoe became so popular. And still is. Like walking on sunshine. 

Read more about Mallorcan shoes, here.