There is much more to Mallorca than sun and sea. But a day on the beach is always precious. Even more so since there is a different one for every day of the year. From rocky bays to long stretches of white sand, from secluded getaways to fancy beach clubs. Most of us have our own favorites that we only share with friends and family. In case you haven't found yours yet, the Blue Flag offers some guidance.
The Bandera Azul is awarded each year to beaches that meet strict environmental criteria. For many years Spain has had more blue flags than any other country in Europe and worldwide. On Mallorca alone you can count 20 beaches this year. From buzzing Cala Major to the picturesque bays of Cala Mondragó in the Southeast. From lively Cala Millor to authentic Son Serra de Marina to endless Playa de Muro.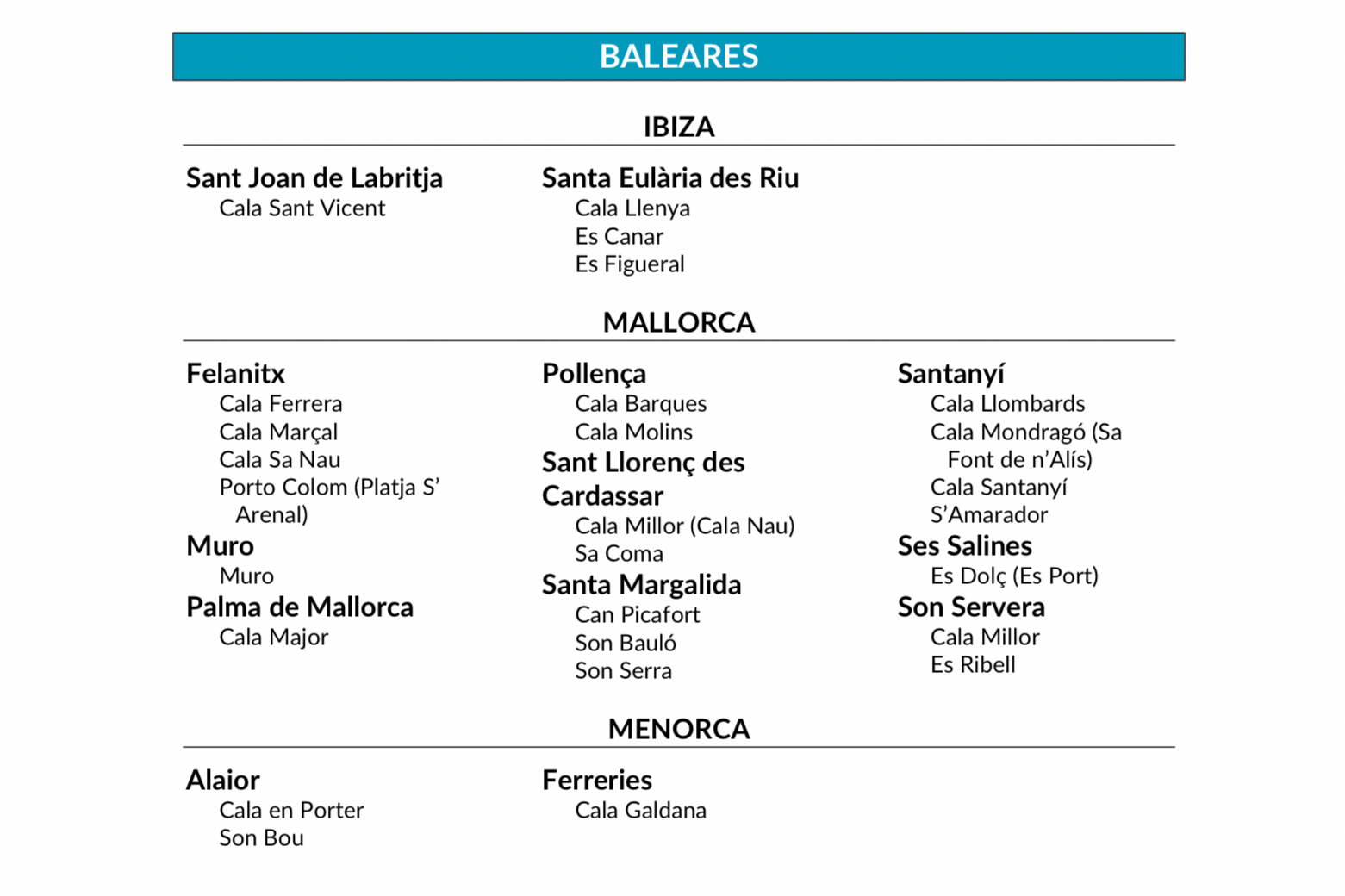 Where the blue flag flutters in the wind you cannot only expect clean water but also some beach infrastructure with life guards and good accessibility. And at least one Blue Flag beach in each municipality must have access and facilities provided for the physically disabled. The flipside is that these places are quite popular and well frequented during the summer months. Unless you come early in the morning. When most beaches are still empty and the water is absolutely clear and refreshing. That's the best time to go for a swim.
The more adventurous or romantic may prefer a place that is not marked by a blue flag. There are dozens of remote bays that can only be reached by foot or by boat. Just make sure to bring enough water, a picnic and some sun protection. And on your way home don't leave anything on or take anything from the beach. Except for your memories, a nice tan and the desire to return. 

Read more about the Top 10 beaches  and the most beautiful secluded bays on Mallorca.