It's still the dog days of summer. Strolling through the old town I often seek shelter from both the crowds and the heat in one of the urban oases in Palma. Green islands of calm that invite you to linger under a shady tree. A small park or garden, perhaps with a pond or a fountain to cool off a bit. Some of these magic places are not easy to find, others are often overlooked though they are located amid the city's hustle and bustle.
You have surely walked the wonderful Parc de la Mar at the foot of the cathedral. But just around the corner is another smaller garden that is a lovely urban oasis. S'Hort del Rei was built by the Arabs about 1000 years ago to provide for the palace of their sovereign. Instead of vegetables and small livestock there are flowerbeds, bubbly fountains and tall palm trees, today. A long over-grown pergola is lined with wooden benches. Sit down and enjoy this special place.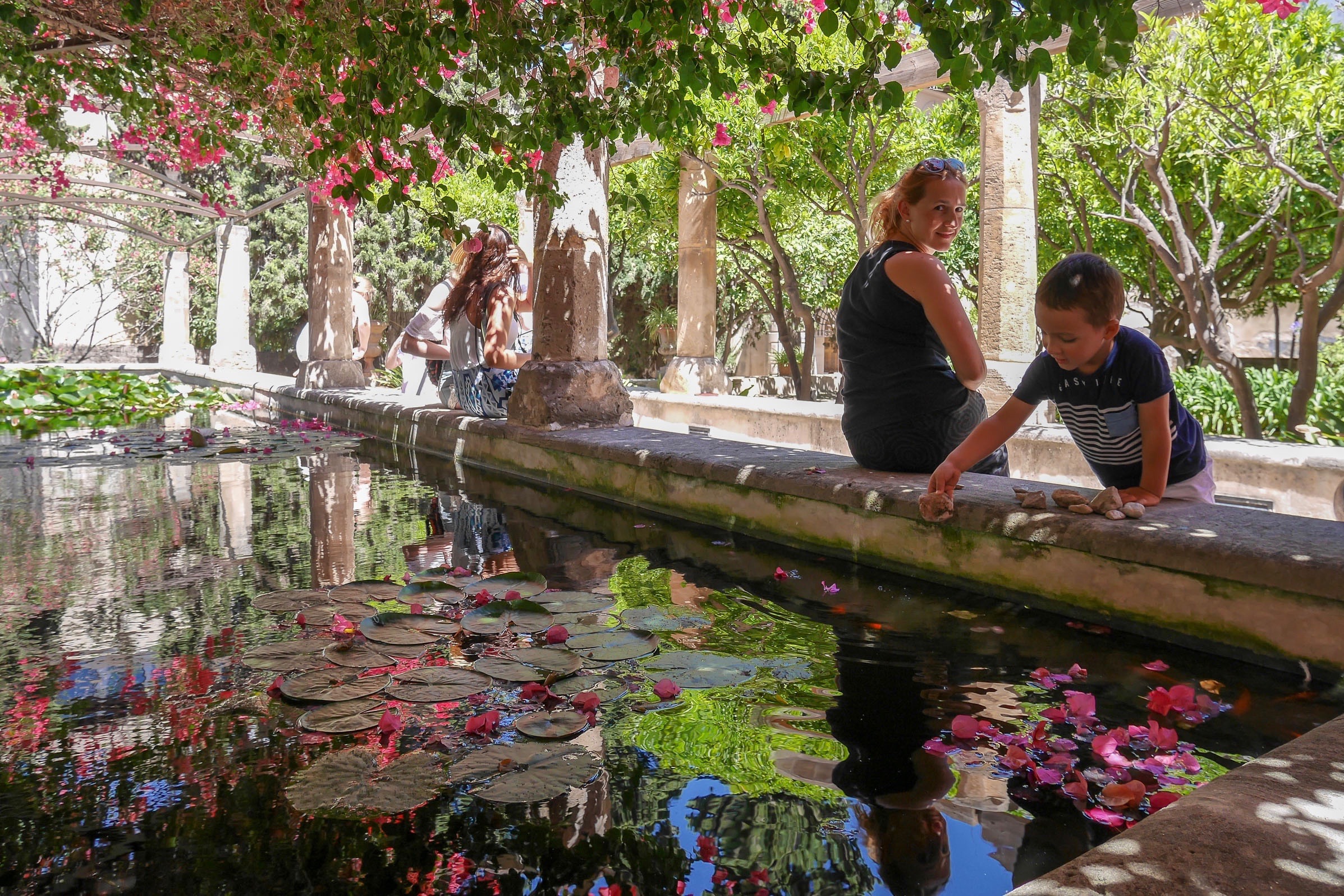 Nestled in the maze of narrow streets at the back of the cathedral the Jardí del Bisbe hides behind an impressive archway. Sheltered by ancient walls the bishop's garden grows flowers, herbs, fruit and vegetables. Its center is an old rectangular cistern under a roof of lush bougainvillea, gold fish play hide and seek between the water lilies. If it weren't for the cycle of nature, time would seem to stand still in the historic yard.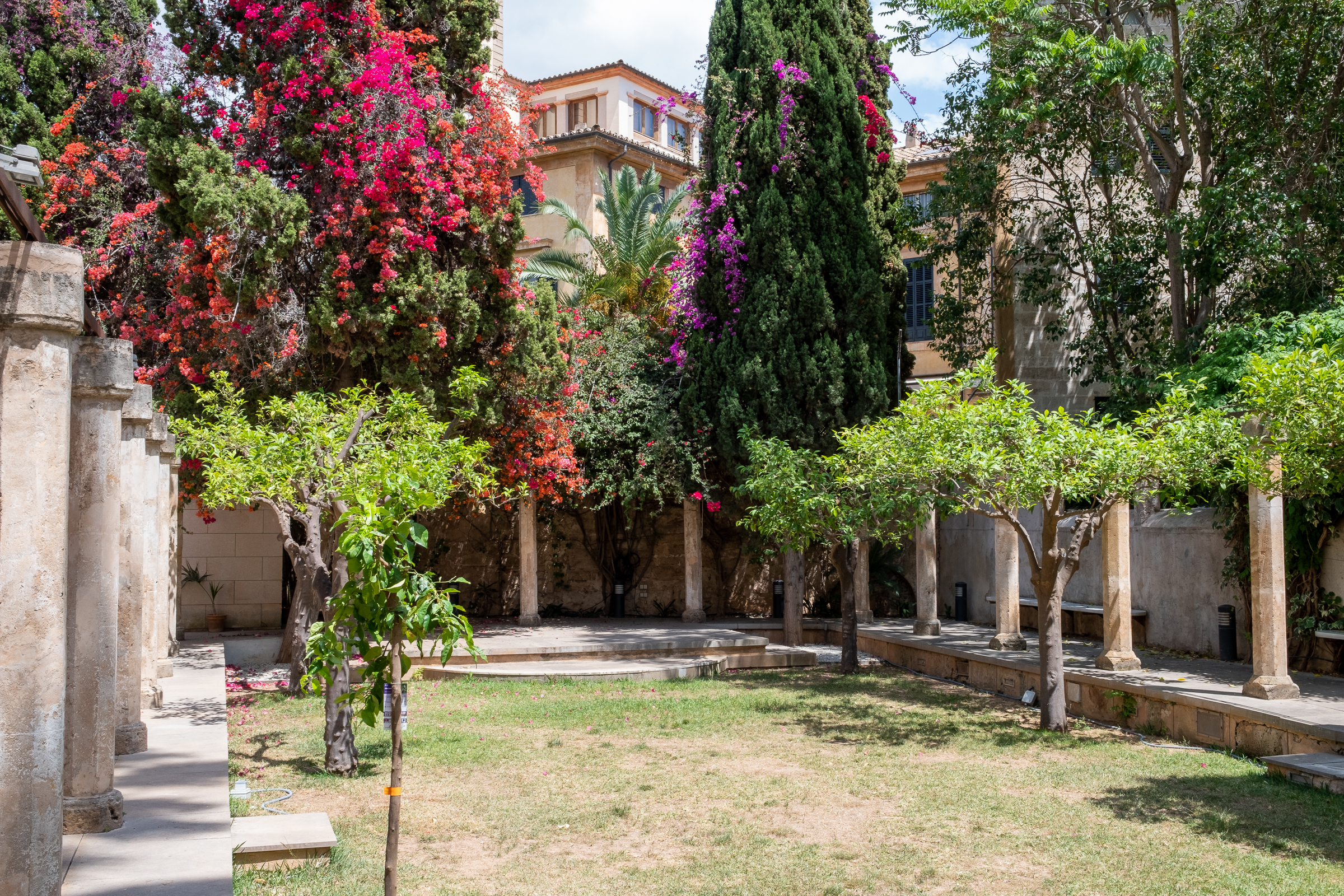 The small garden of the Fundació Sa Nostra is one of Palma's secret places I love to visit every once in a while. This urban oasis belongs to a noble 17th-century mansion now used as a cultural center. Marveling at the colonnade in the shade of the old buildings you enjoy the peace and quiet under the orange trees. An ice cream often sweetens my break. Because Can Miquel is just around the corner.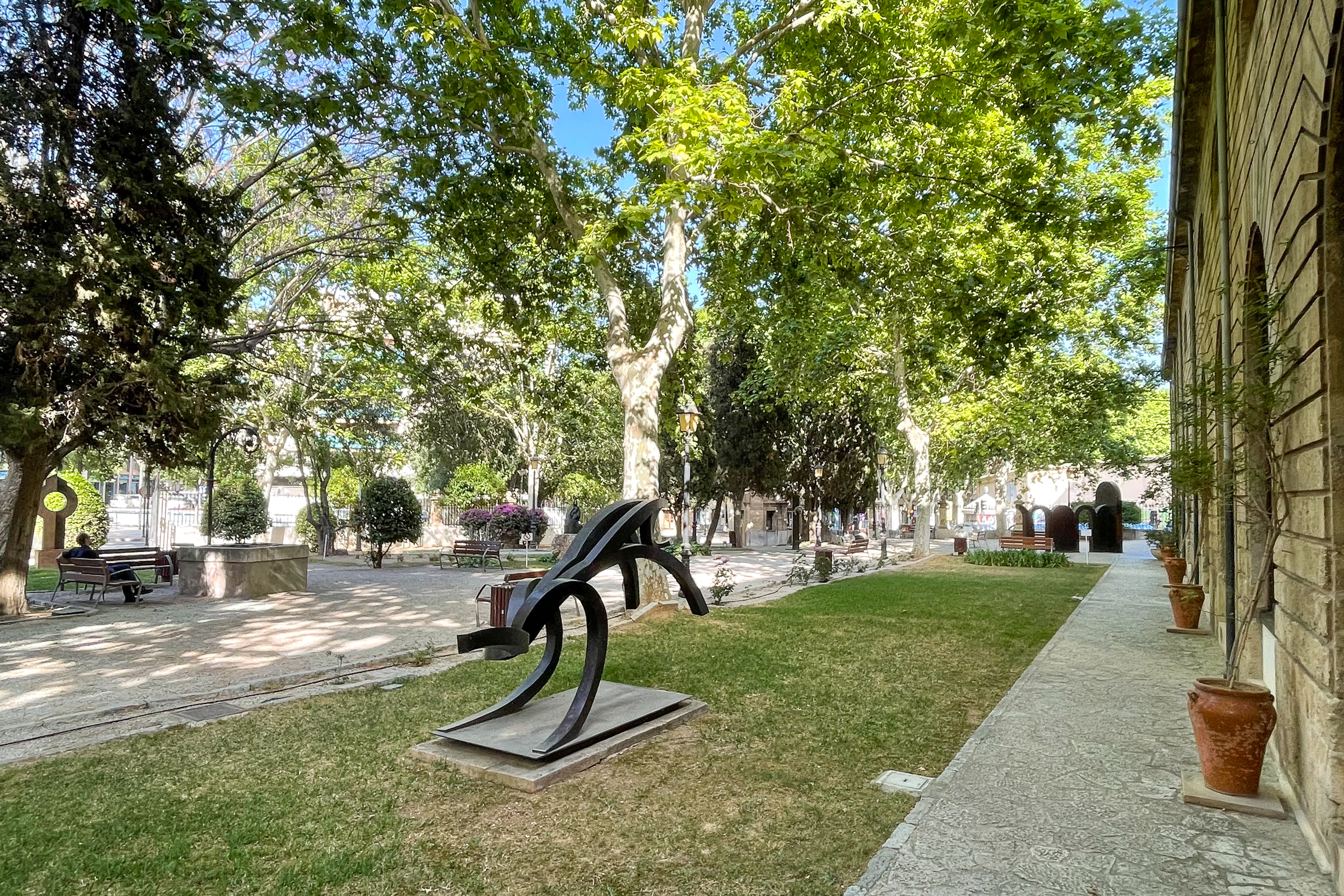 You have surely walked along La Rambla, the beautiful tree-lined boulevard with the colorful flower stalls. But few people know the garden of La Misericòrdia, a former Jesuit charity institution which among others now houses a large public library. In the summer months, all of the Jardí de la Misericòrdia turns into a library garden. With small groups of tables and chairs, bookshelves and a lovely kid's corner with a booth of tales.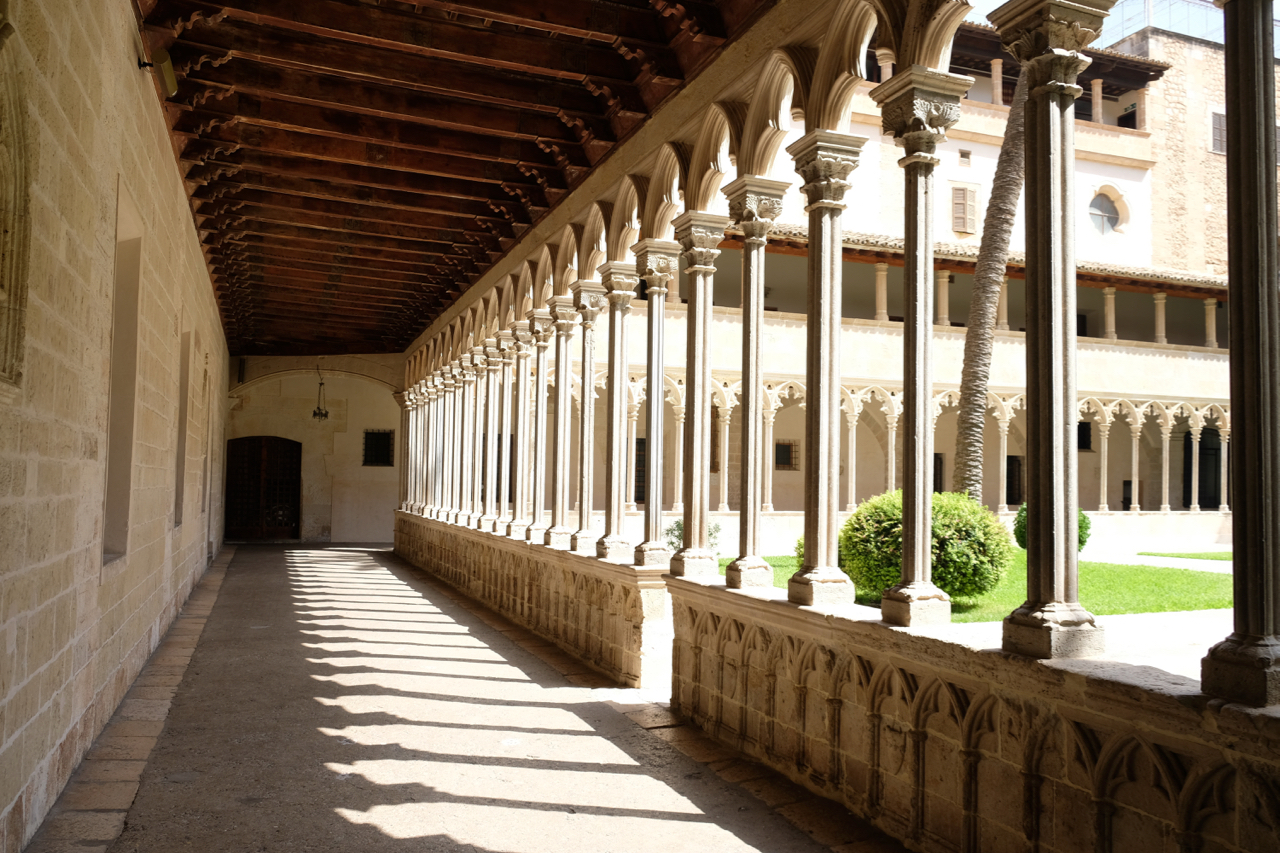 Once you have entered the spectacular gothic colonnade of Sant Francesc you trade the bubbly city for a world of tranquillity. A stillness that has lasted for more than 700 years since the Franciscans built their monastery. The cloister was the place their life revolved around. You can picture the monks circling the square courtyard, absorbed in study or prayer. A unique place of contemplation until today. 

S'Hort del Rei
Av. d'Antoni Maura, 18
07001 Palma
Jardí del Bisbe
C/ de Sant Pere Nolasc, 6
07001 Palma
Fundació Sa Nostra
C/ de la Concepció, 12
07012 Palma
Jardí de la Misericòrdia
Via Roma, 2
07012 Palma
Sant Francesc
Pl. de Sant Francesc, 7
07001 Palma