What a year! More than ever we are looking forward to the holidays. And to giving our loved ones a treat. If you support the local businesses, you will make even more people happy. Because every purchase at a bricks-and-mortar store helps to preserve our lovely and lively city. I asked some friends at my favorite brands and shops in Palma and on Mallorca for their personal recommendations. With this beautiful selection of Christmas presents, I'm sure there's something for everyone.
If you can't wait until Christmas, Terra Cuita offers a fine selection of cups and plates with cute motifs for the season. But the store in Palma also holds a large variety of ceramics in bright colors and pattern that make great gifts. All handmade and painted in Portól.
Who says that the little black dress can't be a two-piece with pants? Suite 13 has the ultimate outfit for the upcoming holidays. The oversized black Aomori shirt and the Unnan Culotte pants are part of their latest capsule collection. Made of 55% cupro and 45% certified EcoVero viscose it is both classy and sustainable. 
And Maravillas Bags has the perfect accessory for this combo. The multifunctional Paris can be worn as clutch or cross body bag. Choose your favorite color and material, vegetable tanned leather or vegan piñatex. Custom-made at the workshop in Son Espanyolet.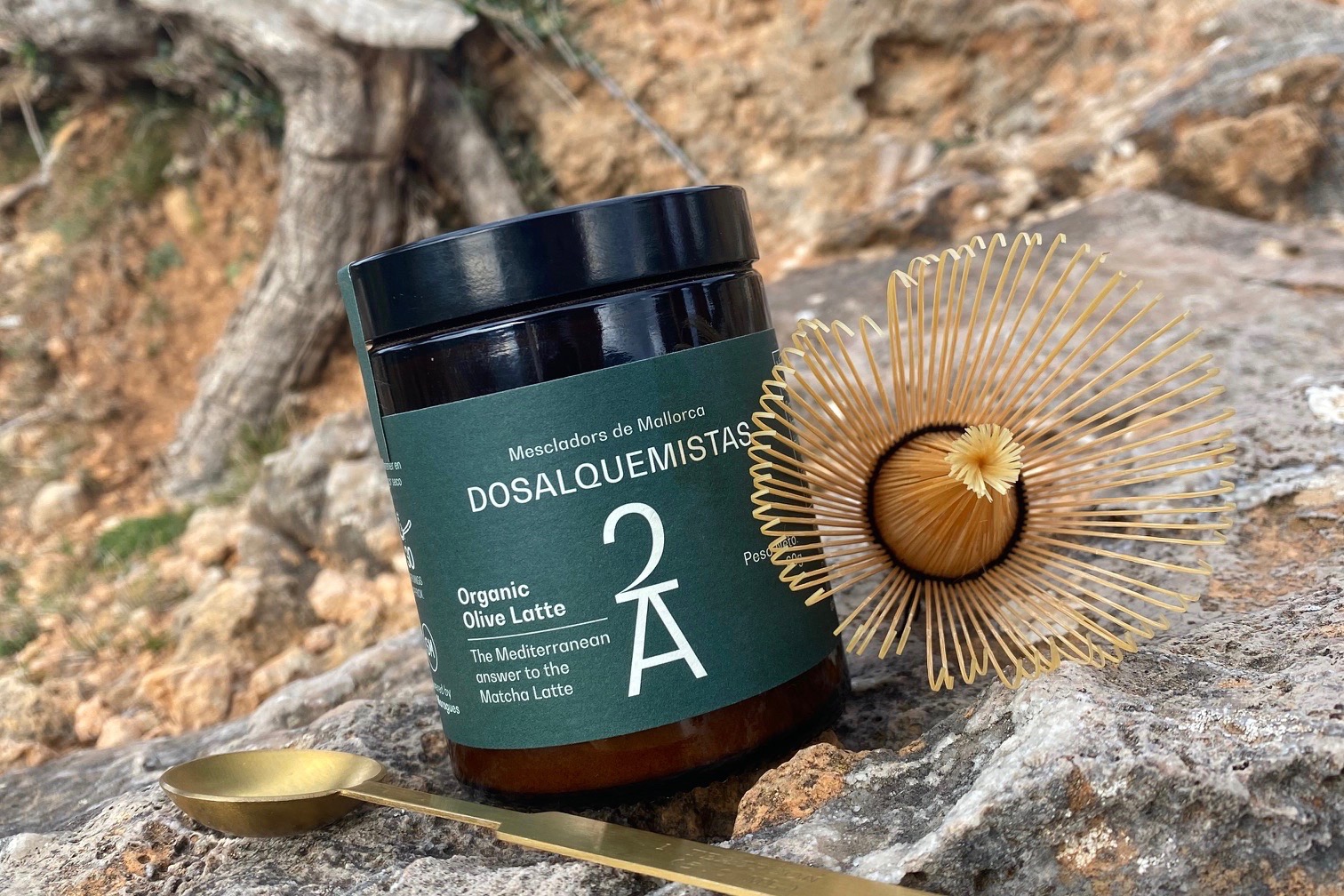 For lovers of Matcha Latte there's a unique Mediterranean version made in Mallorca, now: Olive Latte. Dos Alquemistas mix pulverized organic olive leaves with a dash of cacao, coconut flower sugar, cinnamon, cardamon and an autochthonous spicy paprika. Available in select stores, such as Mama Carmen's and Fornet de la Soca.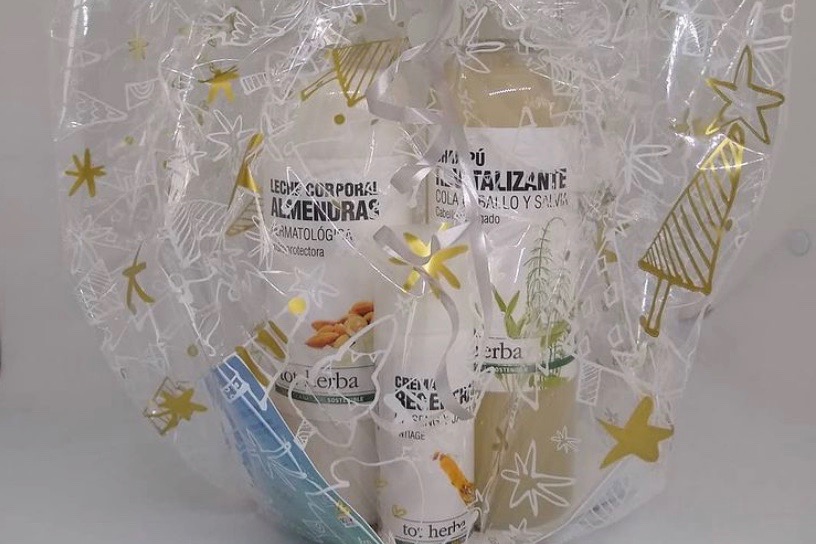 I love almonds in every shape, from gató to shampoo. My favorite shower gel and body lotion are from tot herba, the Mallorcan laboratory for natural cosmetics. Using only certified organic ingredients from the island. Their factory outlet in Palma just introduced special opening hours in December. 
A unique line of pottery from Mallorcan fashion designer Irene Clavijo is now available at Colmado Sant Jaume. Plain, yet beautiful pieces that are inspired by the island and its nature. Solely made from local material and handcrafted by a local artisan.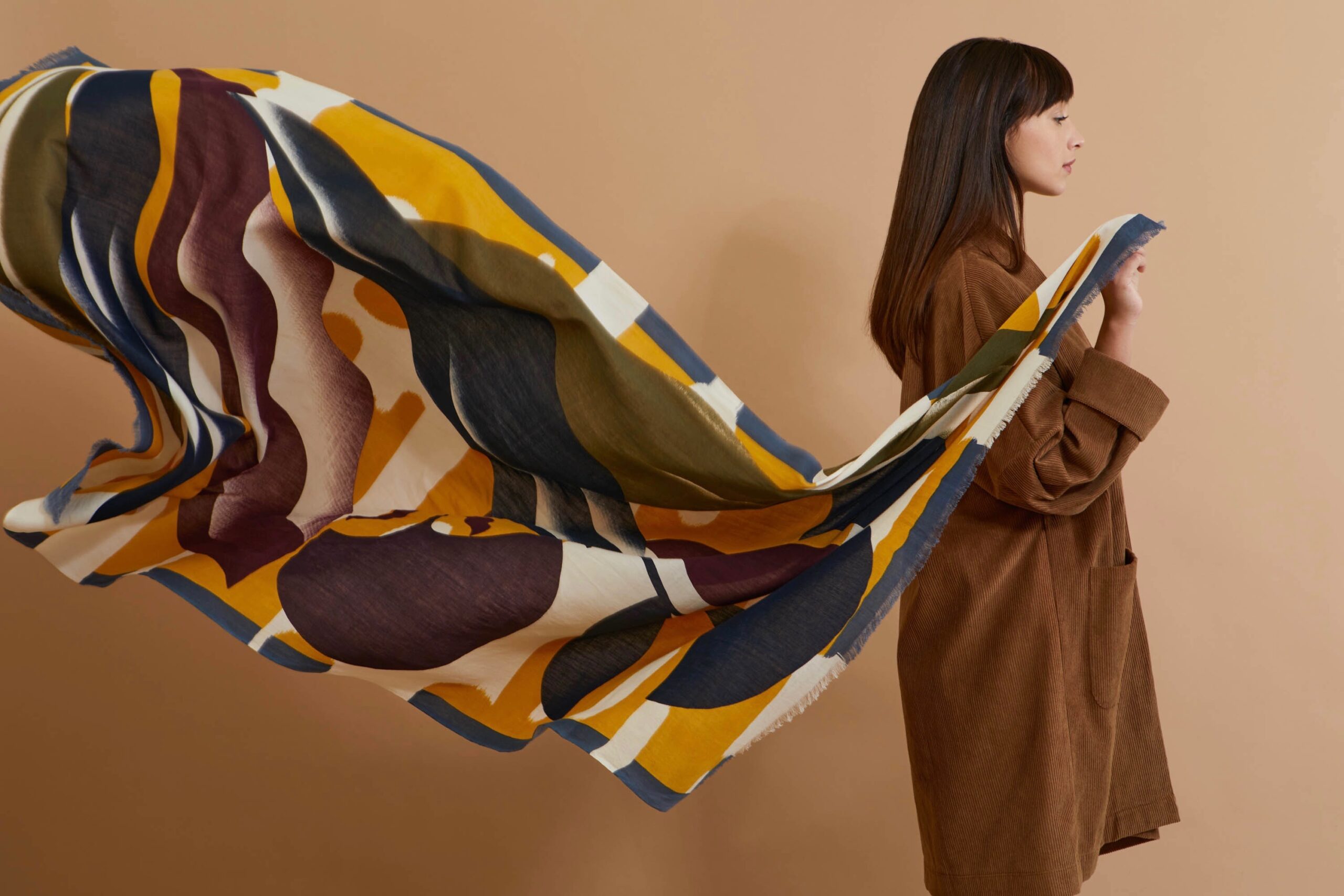 The good thing with cold days is that you can wear nice things to keep you warm. Like the Moon Khaki scarf from Mapoésie, designed and handprinted by Elsa Poux. Made of the lightest, ultra-thin wool. Calame offers different colors in stunning contrasts. 
Uashmama is well known for bags and cases made of washable paper. At SASU Palma you can find many fancy styles and sizes. The glitzy optic of the metallic beauty cases, purses and key holders go perfectly well with the glitter and gold in the illuminated streets.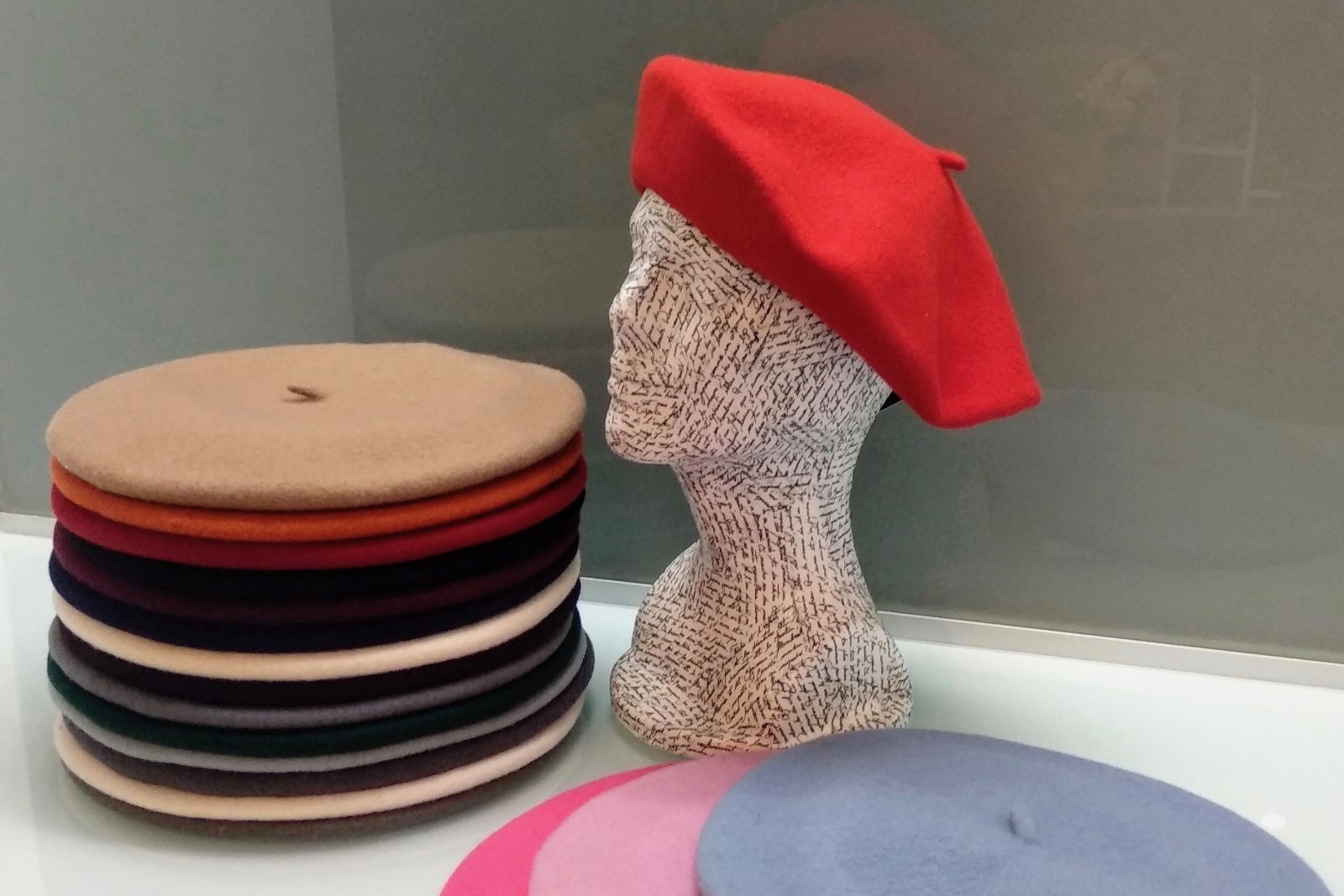 Berets are a must-have, at least since "Emily in Paris". Sombrerería Casa Juliá got them in a wide range of colors. The emblematic store also holds other classic hats and accessories for men and women alike. To keep you warm and look cool.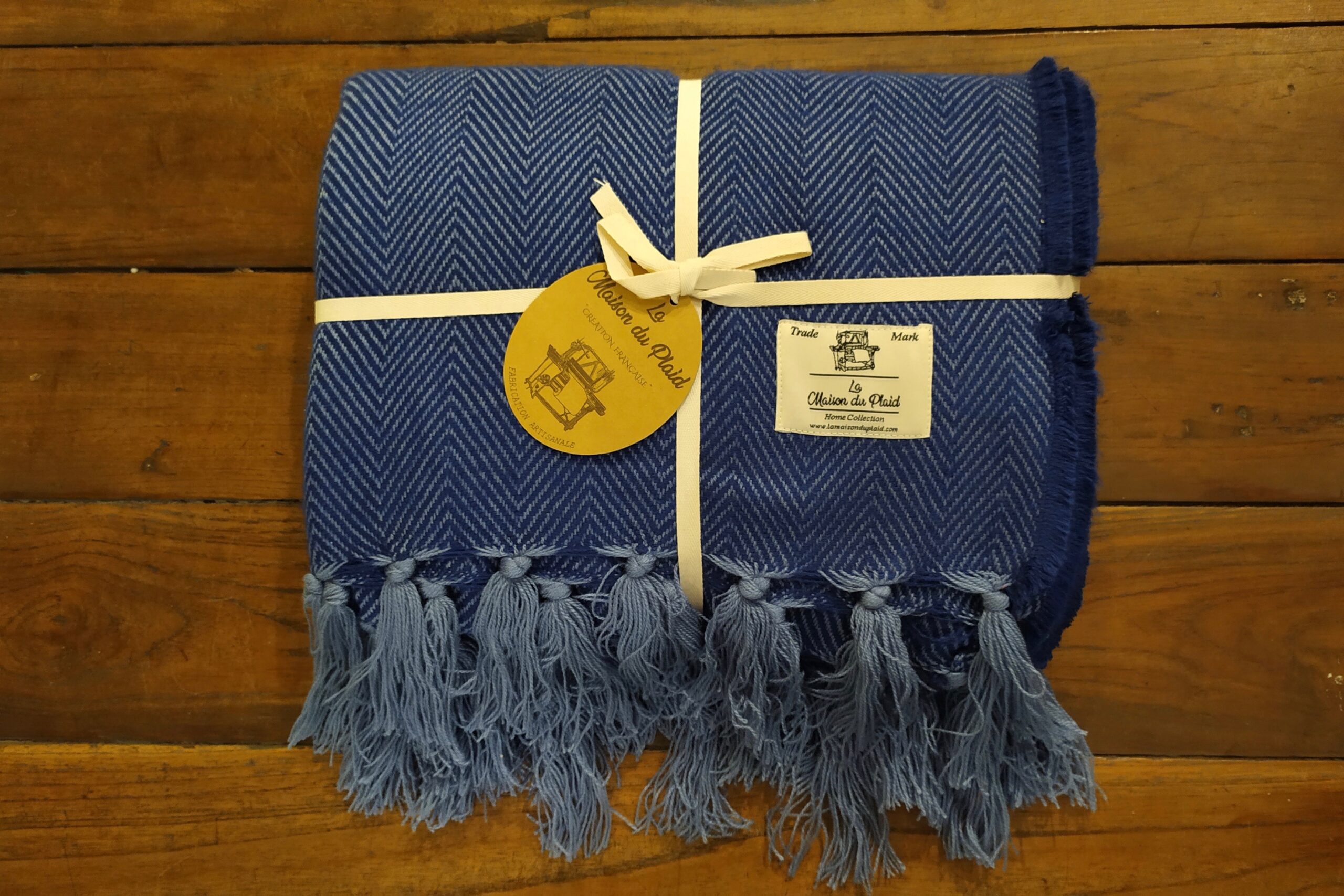 The shorter the days, the longer the reading nights. Pick a book and make sure you have a blanket to cuddle up on the couch. While Harmonie tienda de foutas provided your indispensable beach item in summer they now help you make it through the winter.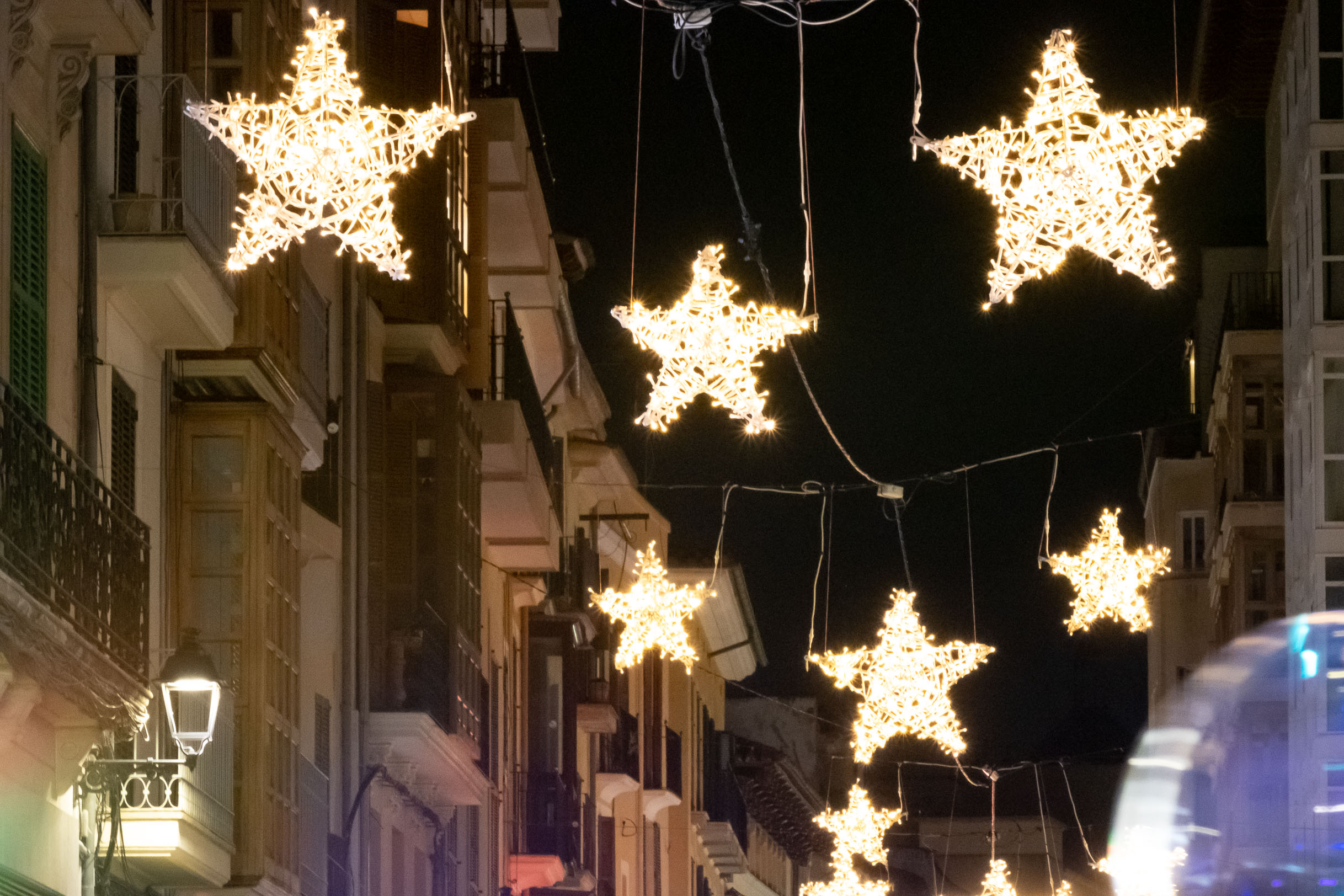 There's more to discover in our local stores. Strolling through brightly lit Palma or your home town on Mallorca is a treat in itself. But if you cannot be on the island right now, get in touch with one of the small businesses online instead of ordering at a multinational. Because it's in our hands to support our neighborhood. All the more so in challenging times like this. We're in this together. 

Pictures by Martí Blau (1, 2, 9 and 12), Suite 13 (3), Maravillas Bags (4), Dos Alquemistas (5), tot herba (6), Colmado Sant Jaume (7), Mapoésie (8), Casa Julià (10), and Harmonie tienda de foutas (11).
Terra Cuita
C/ de la Concepció, 5
Maravillas Bags
C/ de Bellpuig, 43
Dos Alquemistas
C/ Margaluz, 10 (4A)
tot herba
Camí Can Frontera, 73
07141 Pont d'Inca
Colmado Sant Jaume
C/ de Sant Jaume, 23A
Sombrería Casa Juliá
C/ Sindicato, 23A